Colin Finkle has built the brands of Nestle, Cadbury, Ubisoft and others.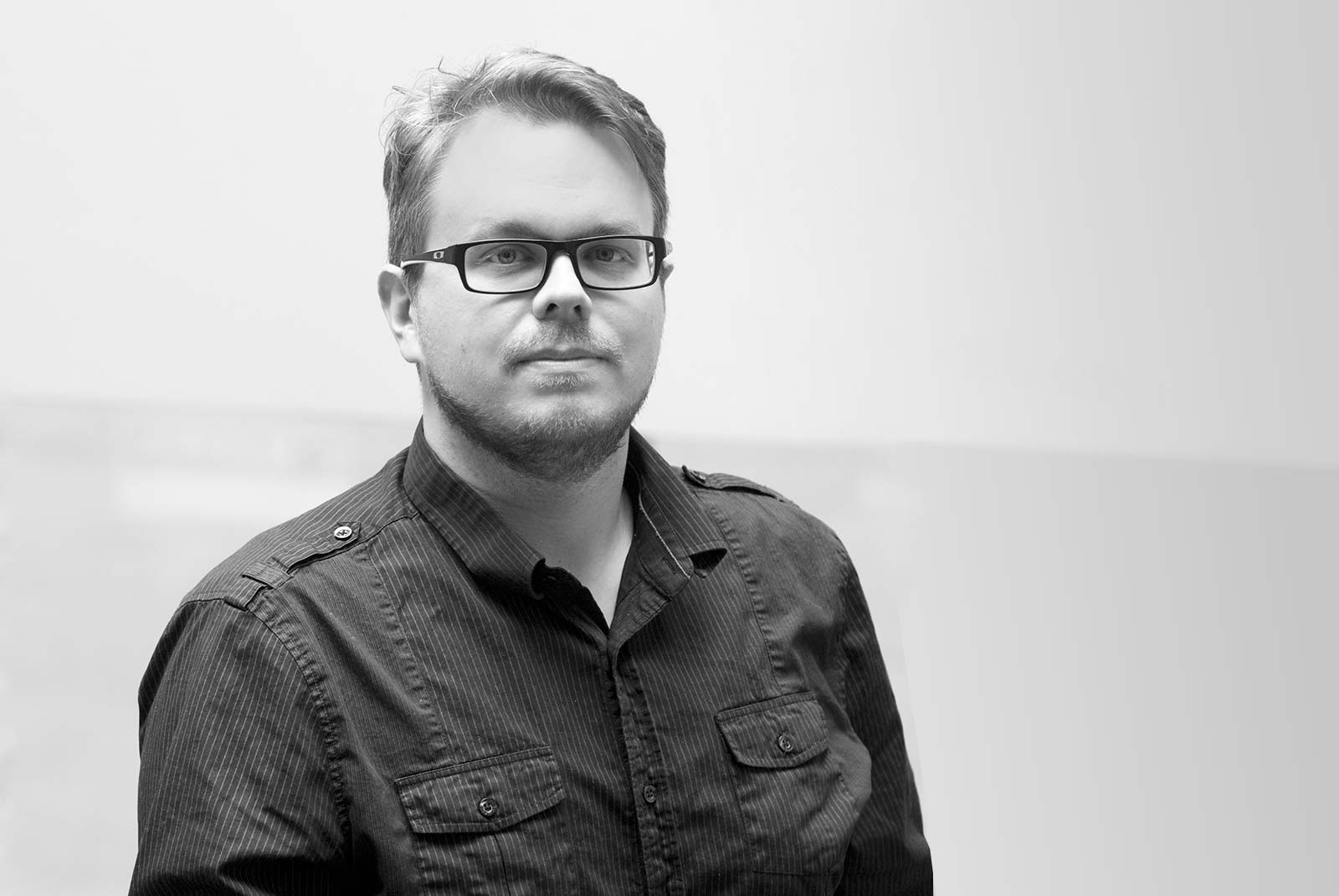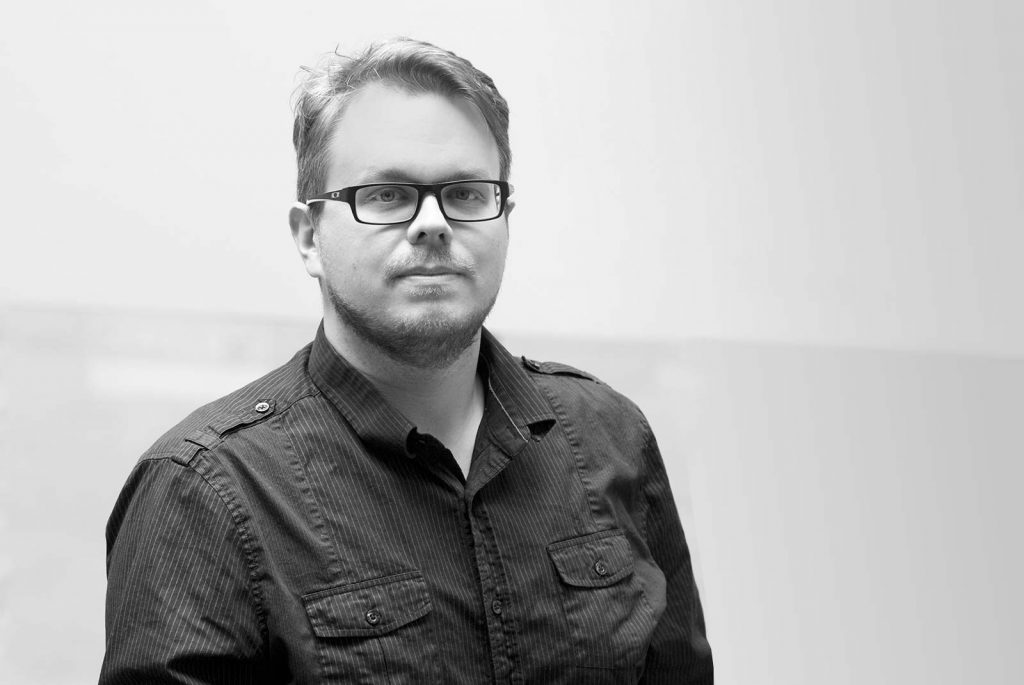 Colin Finkle, B.ID
Founder of BMB | Brand Marketing Blog
Designer, Marketer, Thought Leader
My name is Colin Finkle an I am an expert in branding. My mission is to help entrepreneurs, marketing professionals and designers learn what they need to build their brands.
Both individuals and organizations can use branding to achieve their goals. A person or organization build a reputation when they pair their valuable work with a clear and relevant message communicated through consistent visuals. Branding is universally positive and can benefit any person or organizations.
Person: A strong personal brand can open opportunities for advancement and partnership.
Business: A strong brand can increase sales and customer loyalty while decreasing the cost of acquisition.
Charity: A strong brand can increase donations and advocacy.
Public Service: A strong brand help secure funding, and people needing service will reach out.
Educational Institution: A strong brand can increase enrollment, enabling you to educate the best students.
The foundation of every brand is providing exceptional value to people. I can't tell you how to operate; you are more in touch with your product, customers and industry than I can ever be.
But there are so many great operators out there who don't understand the basics of branding, and it is holding them back from the next level of success. I can help you understand and leverage branding.
Colin's Philosophy
I believe a brand is an asset, and smart investment will make it more valuable.
I believe that brand equity is an asset that requires care and investment like any other asset: intellectual property, inventory, land, equipment, etc. Investing in a brand will result in long-term positive outcomes.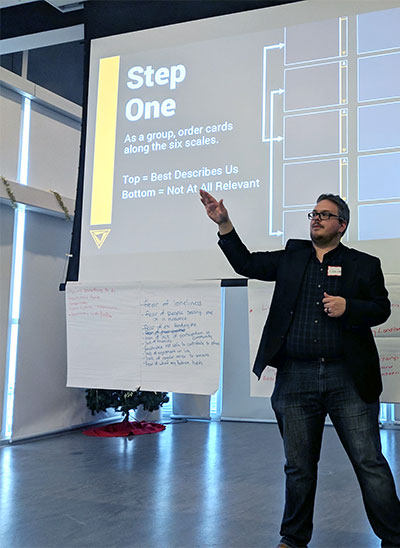 For example, Emily is a baker. She makes exceptional gluten-free cookies. She decides to invest in renovating her store interior, so she hires an interior designer to choose paint colors, art, and furniture for her guests, and has a contractor work around the clock to refurbish the store in record time. When she reopens, both the number of customers and their average purchase size go up because they can enjoy their cookies in a pleasant space.
No one would question Emily's decision to renovate. Banks would give her money to fund such an investment.
But not many people view investing in their brand in the same way. They believe that marketing is an expense like cleaning or taxes; it is necessary, everyone does it, but it doesn't further the business unless it results in direct sales. The result is they advertise discounts resulting in lower profits, and not creating long-term value. Communicating with a customer only to elicit an action is called direct response marketing and is the opposite of brand marketing.
Brand marketing is a philosophy around product, service, and communication that steadily grows brand equity. Brand equity grows when more people know about your brand (brand awareness) and/or the people who know about your brand engage more deeply (brand depth.)
Large business's know this. The CEO of Proctor And Gamble, David D. Taylor, said to investors: "it has been proven that effective ads such as 'Like A Girl' increase brand awareness and equity scores."
How are small businesses who don't understand brand supposed to compete against corporations who are continually monitoring and leveraging brand equity!
It's time to level the playing field.
Colin's History
I have always been interested in brand, and been fortunate to learn about brands and work with brand such as Nestle, Ubisoft and Warner Brothers.
Education
From an early age, I was interested in brands. I redrew the logo's in the comic books I read as much as the superheroes. Even then, I recognized that the real meaning and power behind brands, but they remained mysterious. Why are people willing to pay twice as much for a t-shirt if it has a curved check mark on it? How is it possible for a brand to have a personality when it is not a person?
I studied industrial design at Carleton University's engineering school, and the concept of branding was starting to make sense to me by the time I earned my bachelors degree. The power of branding came from human nature and the interaction between design and people. People at not wired to interact with abstract corporations; they relate to organizations the same way they do other people.
Career
I started my career working in the retail marketing industry. I worked my way up from Junior Industrial Designer to Studio Manager of Matrix Marketing. Designing for retail allowed me to work on many projects with brands I had known for years.
I have worked with Sony, Ubisoft, Cadbury, Nestle, Warner Brothers, Disney, Royal Canin, and the Dairy Farmers of Canada. I played with their sub-brands such as Harry Potter, Dairy Milk, Good Start, Marvel, Maynards, Batman, and Assassin's Creed.
These household names were a blast to work with and examine from the inside. But they were established, and I needed to work within the constraints that other masterful brand marketers and designers had already defined.
I want to start new brands and imbue them with meaning from the start. Also, these big companies already understand and appreciate branding; they know how to grow a meaningful brand. The more significant opportunity to do good work is helping individuals, startups, and small and medium-sized businesses who are less aware of the importance of branding.
The founding of Brand Marketing Blog
Brand Marketing Blog was initially called FireBrand Creative. FBC began in September of 2009, so I have been writing on the topic for a very long time. I started FireBrand because a) I didn't know anything about branding, and b) I did not have the credibility give anyone advice on their brand.
I wrote as I read books like Building Strong Brand by David Aaker and The Power of Cult Branding by Ragas and Bueno. I wrote as I listened to Podcasts like Marketing Over Coffee and This Week In Startups. I wrote at night about what I was observing at my day job working with brands like Cadbury, Nestle, and Sony.
FireBrand Creative grew in readership and articles went viral at certain points, but that wasn't the point. Writing to me has always been a way to structure my thinking. But FireBrand was about me, and not audience focused.
I saw the domain brandmarketingblog.com in a domain auction, and I put in a bid for on my iPhone 3G as I boarded a plane, not thinking I would win the auction. But I did, and it represented an opportunity to level up. I migrated a few articles from the old blog but mostly started over with a new philosophy.
The new Brand Marketing Blog meant I now knew something about branding and had something to share. I had the knowledge and credibility I was seeking before. The content is now focused on the reader and enabling them to achieve their goals.
Success
BMB has been growing leaps and bounds. The site has expanded it's active users 25% month over month for over a year now. Google considers this site authoritative; posts rank #1 for people searching to understand concepts within branding, and our case studies of meaningful brands are up top on searching trying to understand the phenomena that make them work.
Plans for the future
I am deepening my expertise in branding for small and medium sized businesses.
There is a long way to go. BMB is top class at answering questions and explaining concepts; but questions and answers are transactional by nature, where I seek to create long-term relationships with entrepreneurs, designers, and professionals. To that end, I am aggressively growing the BMB Premier List, our email newsletter. I also have eBooks and info products coming up too.
Personal
I am a husband, a father, and a geek living in Toronto.
I am a proud Canadian living in the Greater Toronto Area (GTA). I am part of a delightful family of three. I play, draw and share with my young son, who is obsessed with the 20th Century Fox logo (don't ask me why; I think it is a 3D thing.) My lovely wife is a behavior analyst, and we have long discussions regarding psychology and human nature. Her intuition is next level. She edits most of the content on the blog [yeah, the better content! – Editor's Note]
When I am not reading business content or working on the blog, I play video games (Red Dead Redemption, Mass Effect), read comic books (Saga, Mrs. Marvel), listen to podcasts (TWiT, Sam Harris) and read about philosophy and politics.
I also write a Sci Fi / YA fiction series called The Neverborn Saga. It is about Krys Evergale, a young woman who discovers the galaxy is more connected than she ever knew, and goes on swashbuckling adventures in the hopes of finding a new home.
Thank you.
Thanks for taking the time to get to know me. But many thanks to yourself and the thousands of people who read Brand Marketing Blog. You enable me to study what I love.
Let's connect. You can contact BMB or sign up for the BMB Premier List.