Planning out our brand book
BMB creates it's Brand Standards Manual, Chapter 1
Executive Summary  |  Abstract  |  TL;DR
We take the advice in our guide on how to develop brand standards. We decide that our guide only need to communicate to designers (logos, colours, city visuals), copywriters (brand message), and external vendors (brand mission.) We choose PDF as our final format. We choose what pages we need and do not need. We mock up these pages on paper using pencil and solicit feedback from our stakeholders.
We outlined how to build an effective brand book in our Brand Standards Guide.
Well, it's time we take our advice. We believe in our guidance, so we are going to go through the exercise of making a brand standards manual for Brand Marketing Blog in a multi-chapter series. The first chapter will be planning the pages out.
What it needs to communicate and to who.
If you read our Brand Standards Guide, you probably understood that our biggest complaint with most brand standards guides is that they speak to no one. Certain disciplines are looking to this book to get certain information, and it can be hard to pull that information out. Worse, it can give very basic advice that can come across as condescending to talented people, especially designers and copywriters.
We recommend a user-centric approach. This method means thinking about the people who will read this document, and ask what they will want to get out of it.
In the Brand Standards Guide, we suggested thinking about designers, marketers, front line staff personnel, copywriters, business development people, and external vendors. In Brand Marketing Blog's case, only three of those people are applicable.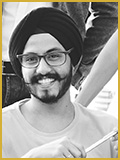 Designer:
– the importance of the black and white + gold colour scheme
– brand colours for web
– brand colours for print, including use of gold inks / foils
– city visuals
– photo standards for people in photography
– photography we already own
– the emotion we are trying to convey: success, professionalism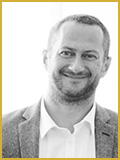 Copywriter:
– brand message: authority
– the entire goal of the brand is to establish credibility, expertise, and authority
– humour in the copy if fine, but when used to communicate the advice better.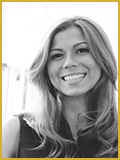 External vendor:
– brand mission: to empower business owners and marketers to use the power of brand marketing effectively.
Format choice.
We are choosing PDF for our brand standards guide over Powerpoint.
We chose this for a few reasons. We know we will eventually share the document with you through the web, so it is important that the file size will be as small as possible. PDF documents can be smaller than Powerpoint documents. One advantage that Powerpoint has over PDF is ease of editing, but we have in-house designers that can easily and quickly make changes to a PDF.
We are also going to make the pages of the BMB Brand Standards Manual 16:9 so that we can present it on a modern HD or 4K TV.
Page selection.
Our Brand Standards Guide went through what pages we thought were necessary, less than necessary, and outright wastes of everyone's time. Every company is different, and your brand standards may need some or all of the pages we recommend. There may be pages that you need that are entirely unique to your brand; this is completely okay as long as you consider the audience you are speaking too.
Pages we will need:
Mission
Why this mission?
Mood board
Personality
Why this personality?
Brand fantasy
Logos
Logo Dos
Logo Don't
Addition icons / graphics
Primary colour palette
Typefaces
Headline / Sub-Head / Body copy
Existing photography
Choosing new photography
Mascot guide.
Contact
Change log
Pages we do not need.
Preferred industry terms. (At this time, we are not picking terms)
Secondary colour palette (We will not have a secondary colours.)
Industrial design guide. (We have no physical products.)
Packaging guide. (No packaging.)
Illustration guide. (No illustration's other than our mascot.)
Page mock-ups.
We took our list of pages and mocked up each very simply in pencil on paper.
Alternatively, we could have used Powerpoint but I wanted to show that this step does not need to be fancy. All we are trying to achieve is to get a sense of the content, and conveying that content to the designer for the next step. Content will change, so even that does not need to be final. This is just our first rough pass to get us started.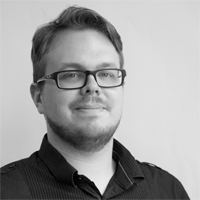 Colin Finkle is a brand marketer and designer with ten years of experience helping Fortune 500 companies tell their story at retail. You can see his work at Colin Finkle's portfolio site. You can connect with him on LinkedIn or Twitter. He is also the author of the book series, the Neverborn Saga.