Mazda: Best in Class at Visual Language
Mazda is the best car company at using visual language. How does your hardware company become best in class in visual language too?
Executive Summary | Abstract | TL;DR
Mazda is the best of the car companies at defining a visual language in a concept car and applying it consistently across their product line. Their previous visual language came from the 2010 Sinari concept car. Their new design language was announced in the 2017 Mazda Vision Coupe.
Mazda has earned it's best in class title by being forward thinking and disciplined. Mazda is forward thinking by showing futuristic, non-working designs at trade shows and taking feedback, a strategy we recommend for all hardware companies. Mazda is disciplined in sticking to their visual language and internally saying no to designs that don't fit the strategy.
Mazda is best in class in bringing the successful design language from concept cars into production cars. The Mazda concept cars are clearly used as reference designs that explain the visual language. The concept cars and production cars of other companies seem completely disconnected.
Mazda calls its visual language KODO: Soul of Motion. KODO is inspired by the motion of animals and Japanese aesthetic history. The modern Mazda visual language was introduced in the Shinari concept car at the 2010 Los Angeles Auto Show. They implemented the visual language to the Mazda 3, their top seller, and the rest of their line.

Mazda Vision Coupe: The next generation of the KODO visual language.
We recently had a look at the new generation of the KODO visual language. The visual language is a departure for their previous cars, and a divergence from the auto industry, which should give Mazda the moat we were talking about in our article about what visual language is and why it is important.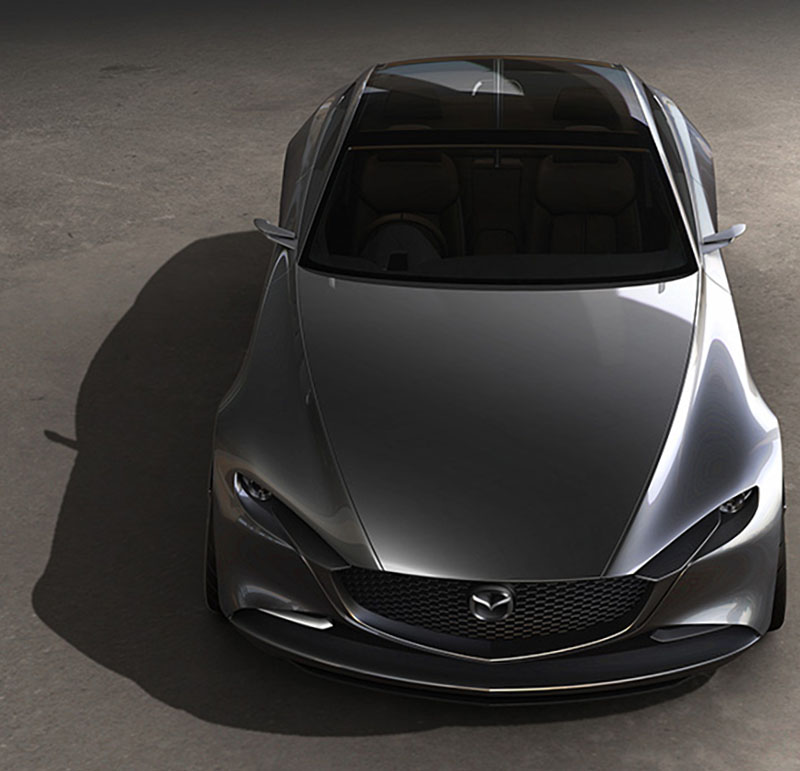 "[I]n the coming generation of Mazda cars, we aim to express our own unique vision of elegance as part of this image," writes Ikuo Maeda, Mazda's head of design. "[… W]e plan to focus on showcasing the bodywork of our cars through an ever-changing interplay of light and shadow that glides over the surface as the viewing angle changes, creating cars that look truly alive."
The new visual language Maeda is talking about was on the Vision Coupe concept that debuted at the Tokyo Auto Show. If history can be trusted, we should see this look on Mazda cars starting in 2021.
"The Mazda Vision Coupe is a next-generation design vision model which showcases the "new elegance" that we have developed," says Maeda. "In creating the form of the body, the focus has been on stripping away everything that is unnecessary. […] Structural forms such as the center console, door trim and instrument panel intersect with one another without touching, creating a sense of ma (meaning "space" in Japanese) inside the car."
The Vision has two purposes. Purpose one is to elicit feedback from the automotive press and enthusiasts to see if Mazda is heading in the right direction. Assuming the feedback is positive, purpose two of the Vision Coupe is to be a reference design: a design that communicates the forms and shapes the engineers are expected to design into the next generation of Mazda production cars. Reference designs are a tactic we recommend when executing a design language.
We think the Vision is going to be successful in both of those objectives, and it a beautiful vision of the future of Mazda design. It is an excellent example of visual language.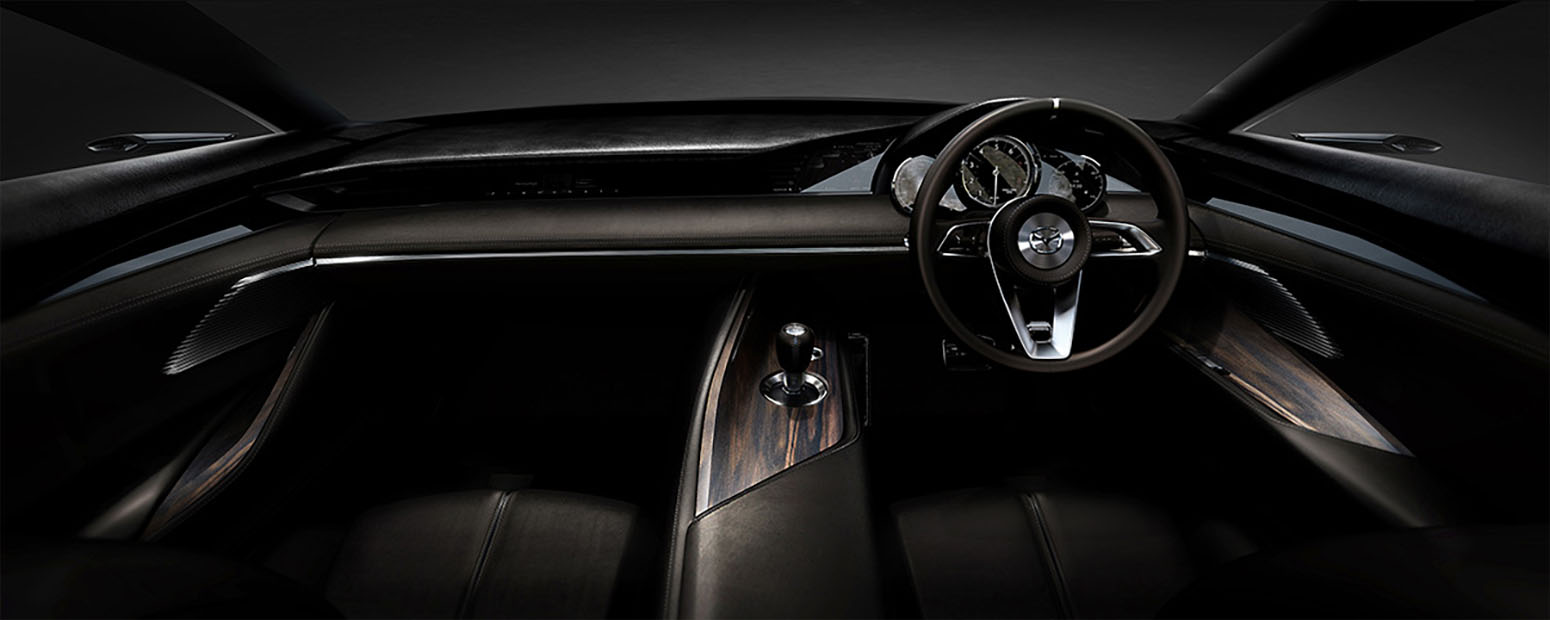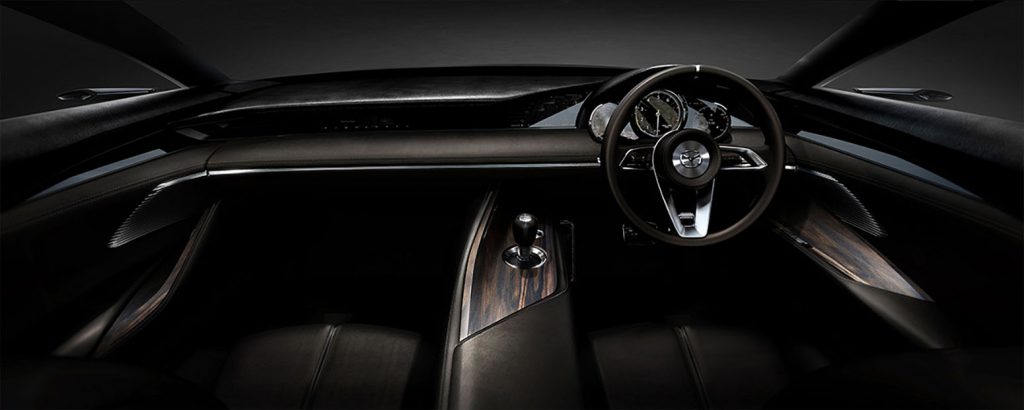 How can your company become best in class in visual language?
Mazda is best in class in using design language to create and leverage brand equity because it is forward thinking and it is disciplined with its visual language. You can lead your product category in visual language by doing the same, just as Microsoft Surface, Dewalt, MSI, and Dyson are.
Forward Thinking
Visual language is trying to make your products recognizable to people who have some experience with them: either through promotion, a friend, or a direct experience. Visual language is only recognizable if it is not continually changing; the visual language of a product line needs to stay consistent for the better part of a decade.
Mazda's Shinari concept's design language came to the Mazda 3 in 2014 and is expected to last until 2021 until we start seeing the Vision Coupe's design in the production cars. That is seven years of nearly the same design across the entire Mazda line; that is quite a commitment.
So if you have to be so committed to the visual language for nearly a decade, you must be sure that people like it and that it will stand the test of time without looking dated. How do you do this?
Most companies design a product, announce it at a trade show and show a working prototype. The better of these companies take some feedback on the design and implement it before production, but they can only change so much without delaying production. Then they move onto redesigning the next product and maybe use some of the design languages from the first.
The better project plan is the concept car model; while working at refreshing the design and technical requirements of products one at a time, release an out of the park, forward-thinking, non-working prototype at a trade show. This concept model should only focus on the industrial design of the upcoming products, and not signal technological improvements as this will make customers hold off on purchasing today's models. The concept model will generate some press and allow you to take feedback on the visual language so that you feel confident in using that visual language for the next decade.
Discipline
Visual language only serves to build and leverage brand equity if the designs of the products are recognizable to the customers as coming from that brand. That means the visual language of a product line needs to stay consistent over time. This requires discipline.
The average company designs one product and gets really excited and overzealous and does not reference the design of the previous product or the other products in the line. An entirely understandable reflex, but not excusable or effective.
You have to stay disciplined in your product design cycle to keep the visual language you are shooting for. The visual language should be outlined in a guide or reference design, and you need to stick to it because that is your design strategy, win or lose. Only thinking one design cycle at a time will lead to an unbranded line of products that no one recognizes. A disciplined design team will create a branded range of products that will build and leverage brand equity for the company.
This means saying no. George Lucas was heavily involved with the concept designers of the Star Wars movies. When the designers would show him their sketches of designs of ships, characters, and locations that they were proud of, he was known to say: "this is great, not for my movie, but great." He said this because the concept he was looking at had a great look, just not a look that would fit in a Star Wars film.
I am sure Ikuo Maeda, Mazda's head of design, has to have similar conversations with the designers of the production cars as George Lucas has with his concept designers. "Great work, but we really need to stick to the strategy we all agreed to; it will create long-term value." You need to make sure these conversations are happening in your business' design department too.
---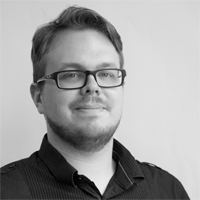 Colin Finkle is a brand marketer and designer with ten years of experience helping Fortune 500 companies tell their story at retail. You can see his work at Colin Finkle's portfolio site. You can connect with him on LinkedIn or Twitter. He is also the author of the book series, the Neverborn Saga.
If you enjoyed this article, join the BMB Premier List to get articles emailed to you early.