BMB's Interview Series features conversations with marketers and business owners who exemplify brand marketing.
Ladies and gentlemen! Here with us today is Alexander Mimran is a serial entrepreneur; he has jumped in to the ring with the lions of silicon valley multiple times. For his first death defying act, he founded Penzu: a free online journal. For his second act, he is performing the CEO role at Minbox, the second company he has founded. Minbox has been an interesting one to tame. It started life as a better email web client, but now has taken aim at the online storage market.
Alexander is known for his development of elegant product with great experiences for users. Building those two companies from scratch on the backs of those positive user experiences, this is a man who understands branding.
Now ladies and gentlemen, on with the show!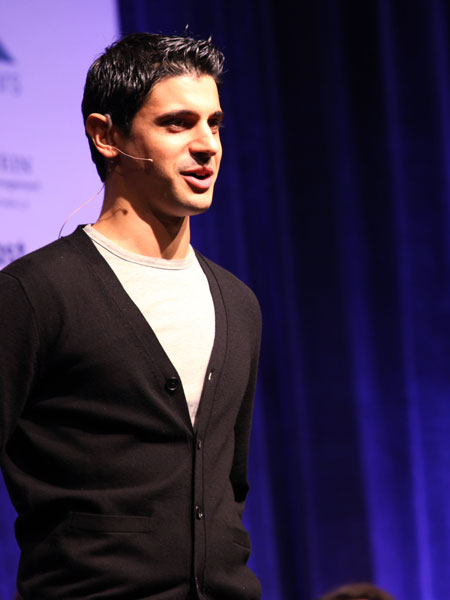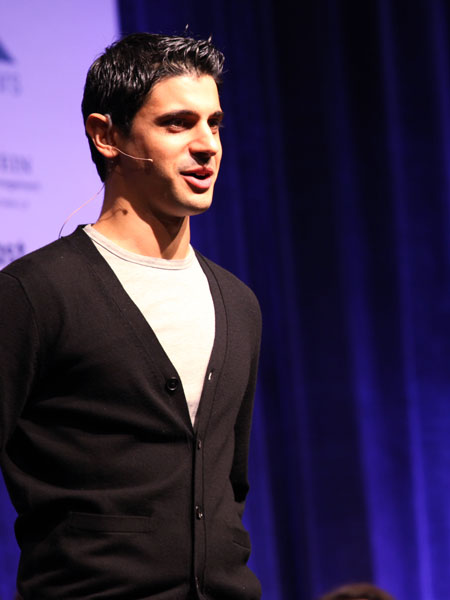 Colin Finkle: What is the definition of the term "brand" to you?
Alexander Mimran: A brand is how you or your company is perceived in the eyes of your customers. Good brands can create a lasting mental footprint in the customer's mind.
Colin Finkle: What is Minbox?
Alexander Mimran: Minbox is a unified cloud collaboration tool for companies. It brings together all your disparate files to make working together easier and more organized.
Colin Finkle: I'm sold, who do you think will be using Minbox the most?
Alexander Mimran: We see usage in a range of contexts, but right now external collaborating is where our users are getting the most value. Sharing files outside your company is hard when they are in multiple places. A Google Doc and Dropbox folder can co-exist in a Minbox folder which can be shared with a short link. The alternative is sending a list of links in email which gets messy. You can imagine that businesses who share externally a lot (like marketing and ad agencies, design studios, architects, consultants etc) are extremely active on our platform.
Colin Finkle: How do you connect with those people?
Alexander Mimran: We use various marketing tactics to address this audience but our most effective way of reaching them has been completely organic: since Minbox is a sharing tool by nature, it grows on its own and naturally finds a home in such companies.
Colin Finkle: The Minbox team clearly spent a lot of time thinking about, designing and coding the first impression with the app. How important is that first impression?
Alexander Mimran: Very important. You have very little time to communicate your idea and get someone to try your product. We're constantly working on improving that by split-testing tons of ideas simultaneously.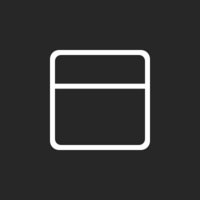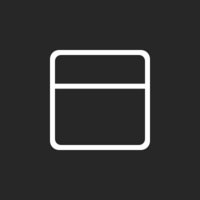 Colin Finkle: Minbox has a very simple and elegant branding. How did that branding get designed?
Alexander Mimran: For us, we didn't associate with many of the brands that were out there. We wanted to not just differentiate but appeal to ourselves and an audience that we think is underserved. So our brand was carefully crafted since day one with a specific user in mind.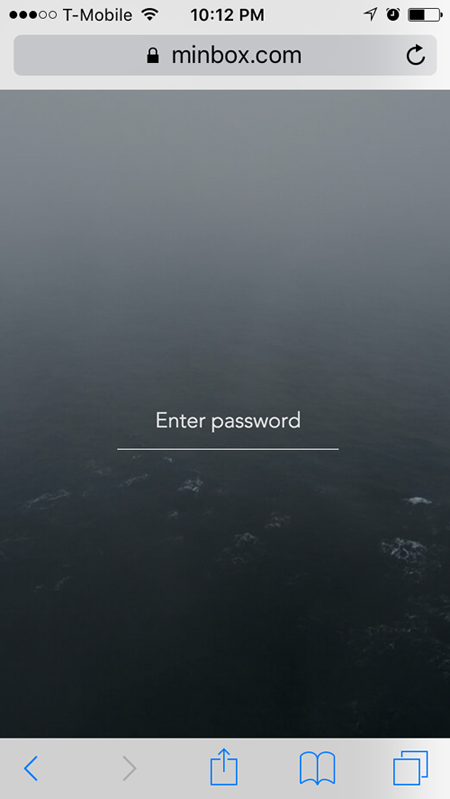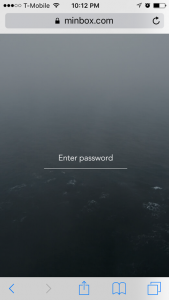 Colin Finkle: That elegant branding doesn't stick around for long; users are encouraged to customize the look of the app in the first thirty seconds. Do you think the typical app experience is too branded and not customizable enough?
Alexander Mimran: It depends! We built something that companies love by giving them a sense of ownership and freedom through a customizable interface. And since our audience values aesthetics (some don't, mind you), it made sense to give them the option to make what they share look beautiful as well. For instance, we just launched a feature called Covers which lets users add a customized cover to the links they share. It's stunning and people love it.
Colin Finkle: You have given talks about video for startups. How can video be used to grow a brand?
Alexander Mimran: Videos, especially now, are really powerful. They can deliver a lot of information in a short period of time. I don't think there's a better way to build a brand than making a compelling video. The emotional connection you can forge between you and your customer is unparalleled.
Colin Finkle: There is a very distinct tone to Minbox's videos that roots the brand in this elegant / anti-establishment feeling (a combo I wouldn't have thought possible, btw). Did you define that tone internally? Or is it your vision?
Alexander Mimran: The tone was set from day one. At the time, most of the tools on the market lacked an alignment with their audience. They were just… tools. We knew that people would want something more. Not just an elegant way to share and collaborate but one that said something about who they were as a person or company when doing so.
Colin Finkle: Given that tone, how did you pick the footage / music / message?
Alexander Mimran: It wasn't an easy process at first but once the brand was established it made the path clear. A great brand can set your marketing on rails and makes decisions down the road much easier. About each choice you can ask yourself, 'is this on-brand or off-brand'?
Helpful Link: Minbox's Youtube Channel
Colin Finkle: Video has never been more important for start ups between crowd funding and the algorithm preference of video on social media. Should founders do it themselves?
Alexander Mimran: I think they should, yes. And instead of looking at the common explainer videos, do something that their customer would like and actually ENJOY watching. It's a long and hard process to get it right, though, so you have to story-board it until it clicks.
Colin Finkle: Typical founder: "No really, can I do it myself? What if it looks unprofessional? Maybe I should just take the media consultant up on that $10,000 quote I got."
Alexander Mimran: They might not have the right brand to make it work, which I can understand. If you're appealing to a certain audience, a video like ours might not be a good fit. However, I find that with a bit of creative thinking there's often wiggle-room to improve the perceived quality on a budget.
Colin Finkle: What is the best thing a small business / startup founder should do to build their brand?
Alexander Mimran: Talk to your customer and know who they are. Then understand their psychology and make something they'll love.
Colin Finkle: Any other advice for a founder in the midst of fighting the good fight…?
Alexander Mimran: Keep fighting! And seek advice as often as you can but from the right people. It's tough to weed out who to listen to so take the time to seek out those that have the right expertise. And also remember: the wrong questions will lead to the wrong answers…
If you enjoyed this interview, say tuned by reading our interview with Kelly Childs and Erinn Weatherbie about how they are drawing culinary tourists to a suburban cupcake shop. You can see our entire list of interviews at: BMB's Interview Series
—
Alexander Mimran is the founder and CEO of Minbox. He previously founded Penzu. He is married to Jordan Porter, owner of The Annex Kitchen. You can find Alexander on his blog, Twitter and LinkedIn.