BMB's Interview Series features conversations with marketers and business owners who exemplify brand marketing.
Porter Airlines has been a luminary in branding for me for the 5 years I have been using their services. Porter Airlines get people to and from downtown Toronto, flying out of Billy Bishop Airport on Toronto Island off the Lake Ontario coast of downtown. They have had some challenges (not being able to put a bridge to the airport, Air Canada returning to Billy Bishop, the construction of an ambitious new terminal) but Porter has maintained a very consistent and distinctive brand fuelled by a great customer experience.
I wanted to know how a small airline can have a stronger, better defined, and more consistent brand than the larger airlines. I assumed such an effort had to come from the top, so I asked Robert Deluce, President and CEO of Porter Airlines, these questions:
Colin Finkle: The initial branding and graphic design (logo, mascot, plane graphics) was done by Canadian Tyler Brule's firm Winkreative. Did they drive the distinctive personality Porter's brand has?
Robert Deluce: We worked with Winkreative to develop a comprehensive corporate identity, and a brand that reflected Porter's unique business approach The Porter logo is fresh, pleasant and confident, like our approach to business. As an airline, it was important for our logo to stand out on tarmacs across North America. The idea was not to attract people with pizzazz and striking colors, but with marketing that was also amusing. This is where our mascot comes in. It was a unconventional move that matched our unconventional approach to customer service.
This design philosophy carries through our aircraft interiors, passenger lounges, terminal and other integral aspects of the company to maintain brand consistency. Winkreative also outlined the concept for our trendy quarterly in-flight publication, Re:porter.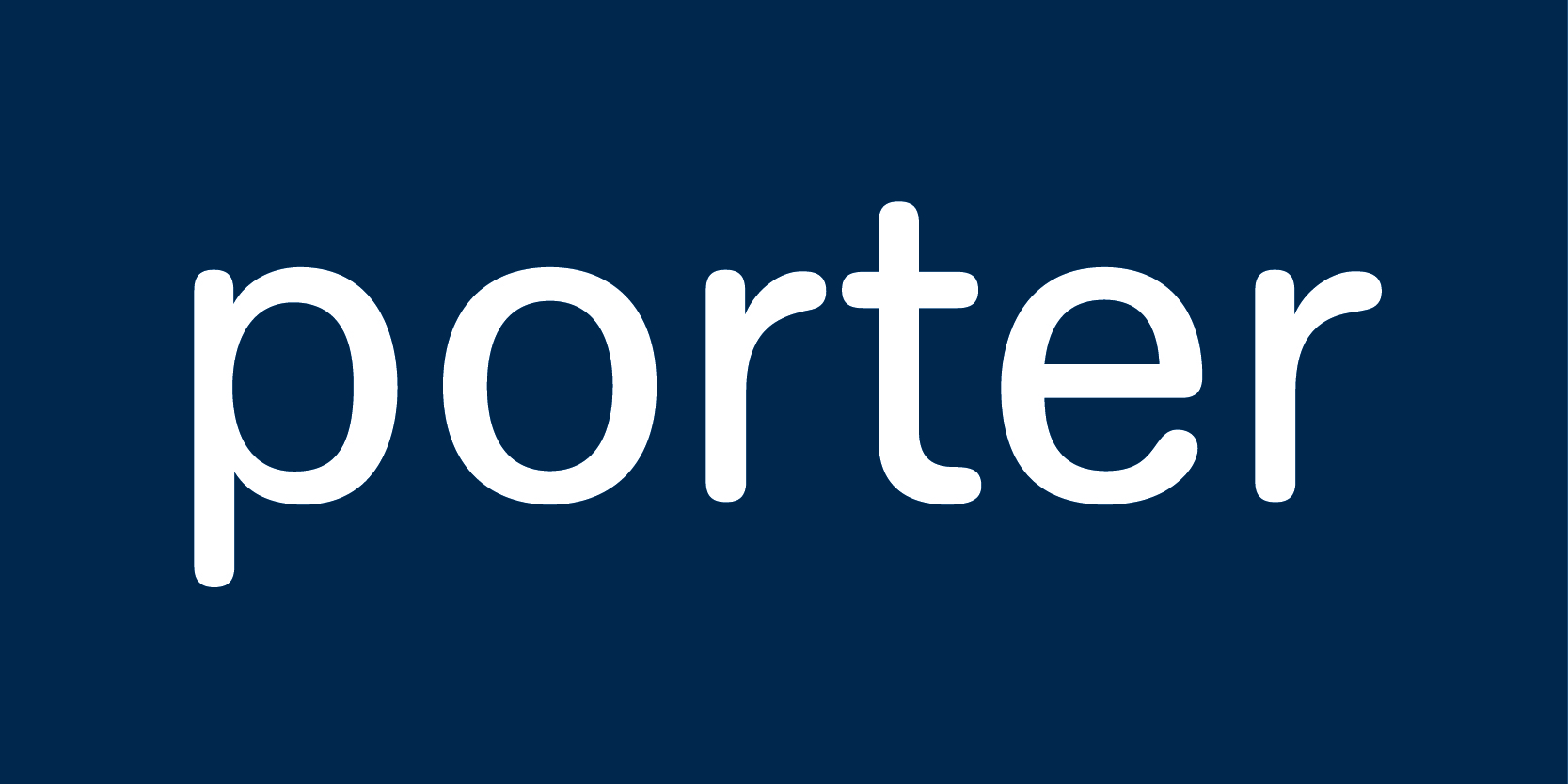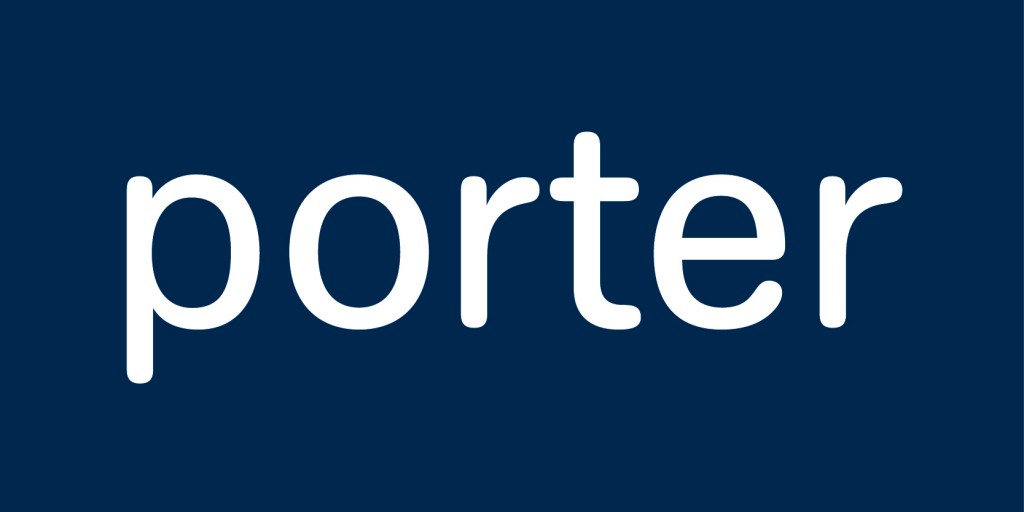 Colin Finkle: Do you outline how you want the Porter brand to be perceived? Has it been a challenge to maintain the core brand as you expand?
Robert Deluce: The brand brings back the days when flying was fun, exciting and a part of the journey to look forward to. This is summed up nicely in the "Flying Refined" brand promise.
This nostalgia is also echoed in the retro-chic uniforms designed by Toronto and New York-based fashion design house, Pink Tartan. For example, the pillbox hat is a fun element of our flight crew.
Everyone at Porter has a clear understanding of the brand. Our challenge is to ensure that this understanding is maintained as we continue growing and adding new team members.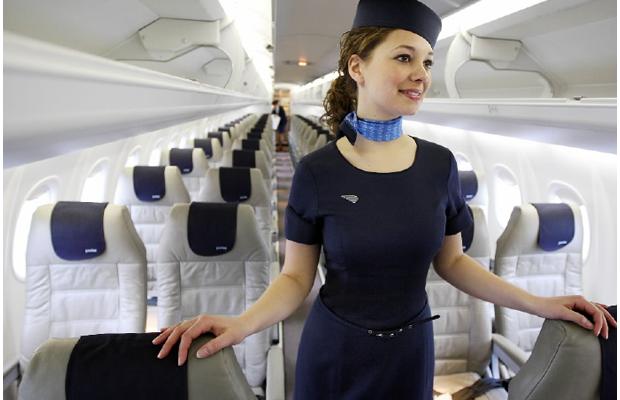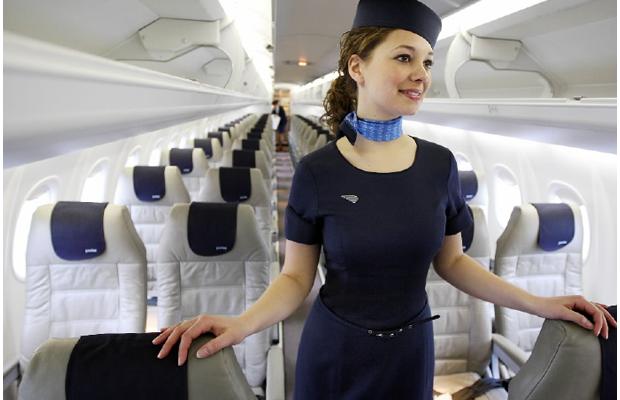 Colin Finkle: When taking a flight, an airline customer has so many touch point with service people, from ticket agents, flight attendants, and (in Porter's case) ferry captains. Porter's staff seems very consistent in their commitment to creating good experiences. How do you get all of your service people aligned like this?
Robert Deluce: We refer to it as the Porter Experience because this term encompasses every part of a passenger's interaction with the airline. From the time you book a flight to when you arrive at your destination, we want to ensure the environment is positive.
We see the many customer service components required for air travel as valuable opportunities for the brand to come to life. All Porter employees understand this, so each employee is focused on doing their part to provide a unique experience.
This commitment is the main reason we have 86 per cent of passengers extremely or very satisfied with the Porter Experience according to Ipsos' most recent Canadian business travel study. Our immediate competition is well below this level.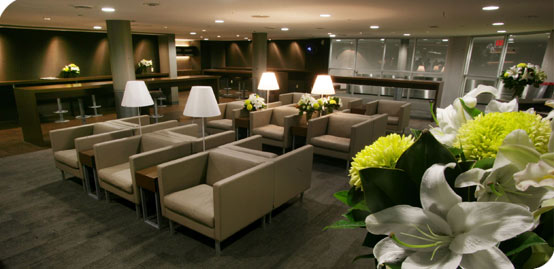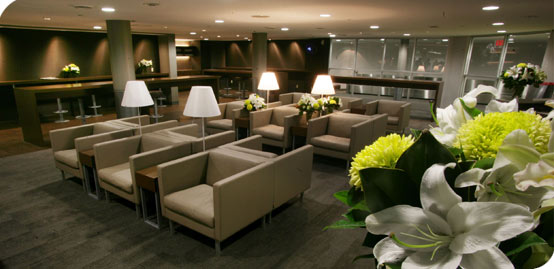 Colin Finkle: Seth Godin talks about having a "purple cow:" something different and memorable people can associate with you. The Porter raccoon is definitely that for your company. What is the story behind the Porter raccoon? Why a raccoon? Does he have a name?
Robert Deluce: Yes, his name is Mr. Porter and he's an important part of the brand. Mr. Porter is one way of showing that Porter does things differently from traditional airlines. Raccoons are intelligent, adaptable creatures that succeed in a variety of environments and unfavorable conditions, so our mascot choice was no accident. We expected a raccoon would get people talking. There are few airlines with a mascot, so it provides a fresh approach.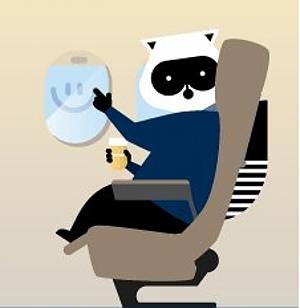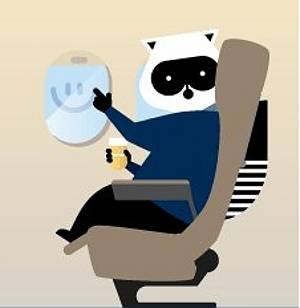 Mr. Porter's savvy and playful character represents the company's style and wit. His mischievous personality is meant to intrigue people, hoping this ultimately translates into an interest in Porter. He's part of the entire journey, so passengers can spot him in our promotions, our in-flight magazine and on our well-designed meal boxes, among other places. Mr. Porter's personality has certainly developed over time and he will continue to evolve as the company does.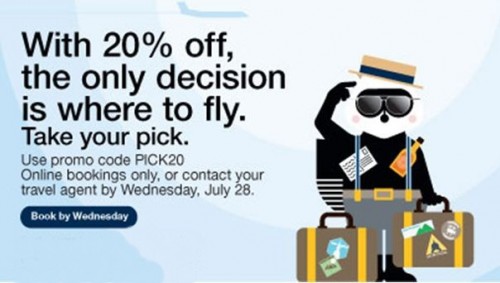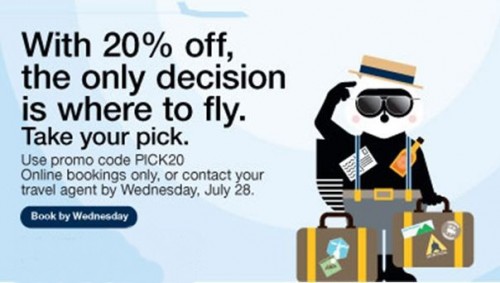 Colin Finkle: Does the conservative nature of the large airline brands create a business opportunity for a growing player like Porter that has a brand personality? Is branding a competitive advantage for Porter?
Robert Deluce: In the best ways, Porter is different from its competitors. For example, there are no special charges for baggage, food, beverages (wine and beer), lounge access or Wi-Fi. This is a unique selling point that's reflected in our advertising and our flying experience.
People appreciate the details of travel and our brand is very much about emphasizing those details in subtle ways that put the passenger at ease. For example, a comfortable lounge reduces the worry about a flight departure time; an engaging in-flight magazine is a pleasant distraction; and not having to take your wallet out to check a bag or have a glass of wine onboard is a genuine, pleasant surprise to many people. These elements contribute to a brand that engages people in ways that other airlines can't, so it is definitely an advantage to Porter.
Colin Finkle: You recently expanded the terminal at Toronto City Airport. How was the Porter brand integrated into the new building?
Robert Deluce: On a practical level, signage on the building exterior, at check-in and the lounges is present. We also have Mr. Porter representing our destinations in various pieces of outdoor creative throughout the terminal.
The interior design is consistent with the previous terminal, emphasizing a warm, relaxed colour scheme, lounge-style seating and the various complimentary amenities previously mentioned.
Colin Finkle: Thank you for taking the time to answer my questions!
If you liked this interview, keep the good times rolling by reading our interview with Alexander Mimran, another CEO, who uses video to give Minbox's brand a distinct edge. You can always check out BMB's Interview Series to find the best brand marketers today.
—
About Robert Deluce, from Porter Airlines website:
Robert J. Deluce founded Porter Airlines with an objective to add competition to Canada's scheduled air service landscape, providing additional choice for travellers.
Mr. Deluce is one of Canada's most knowledgeable and respected airline owners and operators. He brings to the business a history of successfully owning, financing, restructuring, operating and managing a number of airlines in Canada, including White River Air Services, Austin Airways and Canada 3000 Airlines.
He has been President of Deluce Capital Corp. since 1987, and is currently President and CEO of both Porter Aviation Holdings Inc. and its wholly-owned subsidiary Porter Airlines Inc.