When valuing and commercialising brands, it's as much art as science for Gordon Brothers.
President of Brands for Gordon Brothers, Ramez Toubassy, has a challenging task in front of him. He maximises the commercial value of an asset that is not as predictable as others: brand.
We know from our definition of brand that it is the collection of feelings, associations and thoughts of many people. Not as easy to value and work with as an asset like machinery. But that is what happens at Gordon Brothers. They value brands in real dollars, and they put their money where their mouth is by investing in or outright purchasing brands based on their valuations. They recently acquired Wet Seal, and have made brand deals with Polaroid, Sharper Image, Linens 'N Things and many more.
Ramez is going to take us through what evaluating brands means, and how brand and business model are equally important halves of the same coin. And you will learn how to treat your brand as an asset and grow its brand affinity and brand awareness.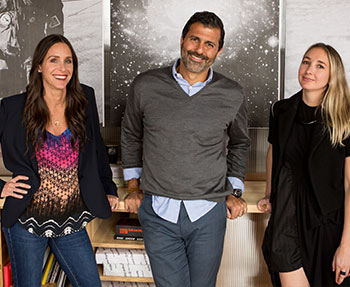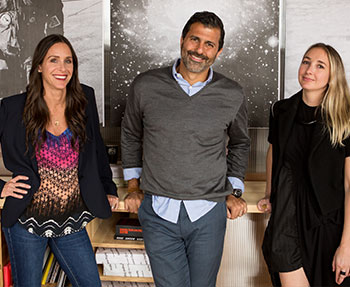 Colin Finkle: What is the definition of the term "brand" to you?
Ramez Toubassy: Brands can be incredibly powerful constructs – so much so that they can redefine our very reality. A brand can actually make food taste better: in scientific studies, children consistently identify carrots labelled with a McDonald's wrapper as tastier than identical carrots with no branding…. Everything that brands do that is thoughtful and strategic peaks my interest and gets me excited, even if it is not a brand I would buy myself.
Colin Finkle: Ramez, can you tell us a bit about where you came from and what brought you to Gordon Brothers?
Ramez Toubassy: I started my career in consulting and investment banking and pretty quickly realised I wanted to get my hands dirty and follow my passion for consumer products. I sort of fell into the licensing industry which is all about figuring out how to commercialise and extract value from brands. My first gig was to take the iconic Indian Motorcycle brand and find ways to generate revenue outside of selling the motorcycles themselves. The rest was history for me. In Gordon Brothers, I found a global enterprise that has a deep institutional appreciation for brand value. They were involved in most of the pioneering brand deals of the early 2000's including Polaroid, Sharper Image and Linens 'N Things. When they agreed to acquire my business, it made total sense, and it's been an incredibly good match.
Colin Finkle: Gordon Brothers is a unique company and hard to define. Can you give us the elevator pitch?
Ramez Toubassy: For over a hundred years, Gordon Brothers has led the way in identifying and commercialising value in all manner of assets, however unique. As "soft assets", like brands and other forms of intellectual property, take on a bigger and bigger role in many companies' balance sheets, it is absolutely appropriate that Gordon Brothers be leading the charge in finding unique and creative ways to unlock that value.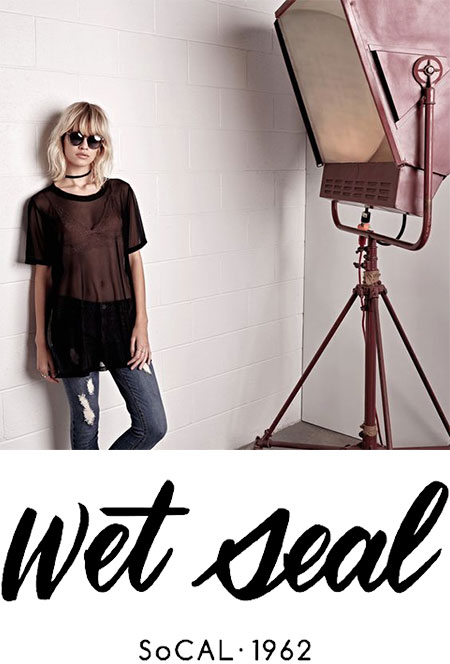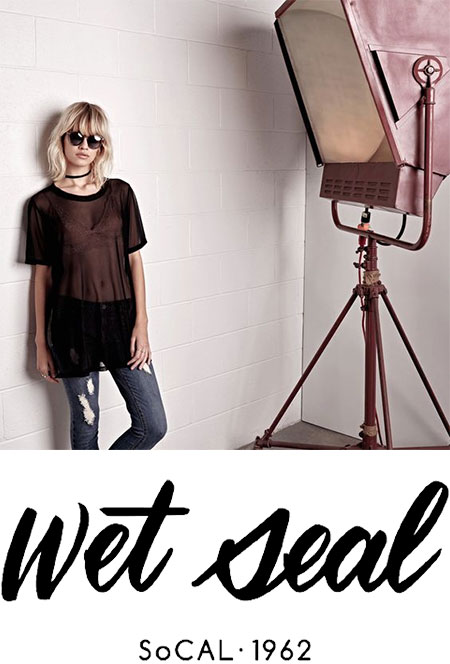 Colin Finkle: What does the average day at Gordon Brothers look like for you, Ramez?
Ramez Toubassy: We pride ourselves on seamlessly blending art & science. That blend really translates into my "average day" in unpredictable ways. On the one hand, we might be reviewing a complex financial model for the restructuring of a multi-channel consumer brand, and on the other, we might be selecting models and locations that best showcase the new product we are developing for our recently acquired fast fashion brand Wet Seal. That mix is unusual – sometimes volatile – but always very creative and exciting in terms of the results that get delivered for either the brands that we own or the ones that we are consulting to.
Colin Finkle: Gordon Brothers assign the value to a brands as a service, and you invest and acquire brands. You must value brands in a very real way if you are using your own valuations to spend your own money on these brands.
Ramez Toubassy: Gordon Brothers evaluates many, many brands and intellectual property portfolios each year. Our brand valuations are unique in the marketplace because they are conducted by a group of individuals who are also tasked with the challenging work of growing and commercialising brand value in other facets of their jobs. Brand valuations are not theoretical for us, they are the real, tangible and daily work that goes into enhancing and exploiting the value of consumer brands. For that reason, we can sit across the table from brand owners and speak as peers understanding all the work and investment that goes into building a brand that has value.
Colin Finkle: What data do you collect to value a brand?
Ramez Toubassy: First and foremost we look at the revenues generated by each brand under their current business model. Revenues today are a high-level proxy for both brand awareness and brand affinity. Each distribution channel's dynamics help to show the attractiveness of the business from a financial standpoint. We supplement this information with extensive looks both at consumer impressions via consumer research and the brand's footprint at retail. Finally we integrate all this information into a financial model that helps to quantify what the brand would be worth to a financial buyer when that brand is separated from all of the other assets of the business. While there is a lot of science involved in coming to a conclusion on value, there is definitely a healthy sprinkling of art as well.
Colin Finkle: You invest in or acquire brands that you must feel are undervalued or poised for growth. What are some of the signals you look for in those brands?
"[Polaroid now] does $600 million in retail sales with just 14 employees."
Ramez Toubassy: The starting point is always brand awareness and brand affinity with consumers. We are typically looking for brands where these attributes are attached to a broken business model. Sometimes business models are broken because of significant lease obligations that become more and more onerous as more revenue shifts online. Sometimes businesses are broken because the traditional consumer has aged and the brand owners have not been forward thinking enough to evolve their brands to meet current tastes. However, in the cases we look at, the brand has been able to retain incredible value despite its business model. Our investment in Polaroid is a great example of a company that was doing business unsuccessfully the old way. In the 1990's the business hit its peak of $2.2 billion in revenues with 11,000 employees and losing money. Today under a more modern and efficient business model attached to an incredibly strong brand, the business does $600 million in retail sales with just 14 employees.
Colin Finkle: What metrics should business owners be monitoring to make sure their brand is growing properly?
Ramez Toubassy: As discussed above, affinity and awareness are key. The question is whether you can build a significant revenue base with branded product that consumers are not only buying but also " buying into". This happens over time, and we certainly don't believe that business owners should make building brand value in isolation their only goal. By building a significant, meaningful well run consumer business, brand value will usually inevitably follow.
Colin Finkle: It would seem you and Gordon Brother especially value brand affinity. I define "brand affinity" as the emotional connection between a brand and a customer based on shared values. Am I on the right track?
Ramez Toubassy: Affinity is the emotional attachment, the love affair with the brand. It is about more than the features and benefits of the product it's about evoking emotion.
Colin Finkle: Recently, Net Promoter Score ("0 – 10: How likely is it that you would recommend our company/product/service to a friend or colleague?") has become a popular metric, especially with tech startups. How do you feel about it?
Ramez Toubassy: Personally we think these types of metrics rely too heavily on the science part of the equation and not enough on the art. They also can give a false sense of accuracy when brands are fluid, organic and living things. Nothing can beat a walk down to your local mall, a call into a brand's customer service phone number or to buy and use a company's product in determining the value of the brand.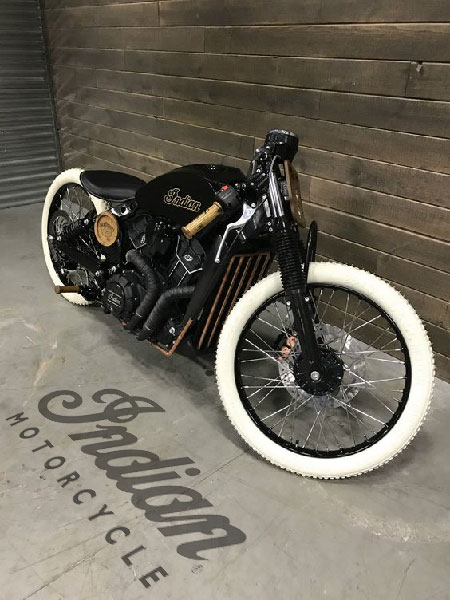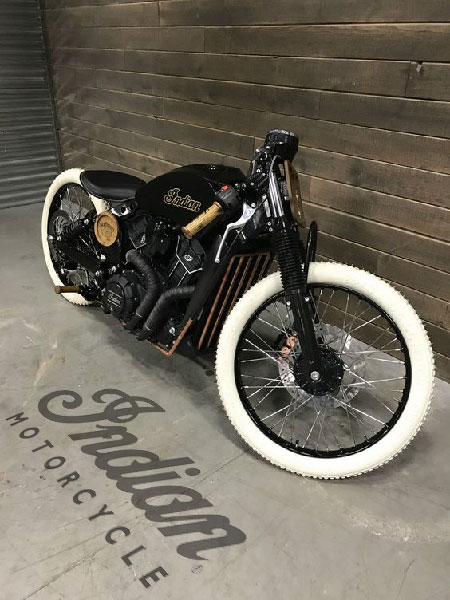 Colin Finkle: The market caps of companies that suffer public relations disasters (data hacks, exploding products, abusive executives, etc.) seem unchanged. Do these PR problems devalue a brand in the long term? Are investors not accounting for these losses in brand value?
Ramez Toubassy: Brands are incredibly resilient assets. Samsung still dominates the cell phone market after its phones blew up in people's pockets. Polaroid still dominates the instant photography market after decades of decline. Indian Motorcycle is making a run at Harley despite being out of the market from 1953 to 1999. With an asset that resilient, I would almost always bet on the brand's ability to weather the storm as opposed to the alternative. We believe that public market investors generally overreact to both good and bad news, running a sprint while the brand is typically running a decades (if not centuries) long marathon.
Colin Finkle: Any other advice for a fellow marketer or business owner in the midst of fighting the good fight…?
Ramez Toubassy: Once you establish a clear brand strategy, stay true to it. Build the tools you need to ensure that you – and anyone who touches your brand – understand how to keep that brand idea intact. Be strategic and open to fresh ideas – but be disciplined so that you are not overly opportunistic as you grow and evolve your brand for the long-term.
Colin Finkle: It sounds as if you have seen growing brands prioritise growth ahead of their brand values, and damage their brand affinity.
Ramez Toubassy: Steve Jobs was insanely focused on the back of the cabinet in his father's garage. That level of attention should be applied to every customer action, every ad, every tweet. Sometimes in the exciting rush to grow the business people forget about the "why".
Colin Finkle: If business owners would like to reach out to have their brands valued with Gordon Brothers, how can they start that process?
Ramez Toubassy: I work with an incredible group of valuations experts at Gordon Brothers, and I'd recommend reaching out directly to them. In North America, contact Cameron Cook ([email protected]) and in Europe, reach out to Gary Quaife ([email protected]).
Colin Finkle: Where can we hear more from you?
Ramez Toubassy: I write about brands pretty regularly (you can find my work on gordonbrothers.com) and share inspiration and ideas on social media. For example, when I see a great – or even questionable – example of brand collaborations ("collabs"), I will share that with my network.
---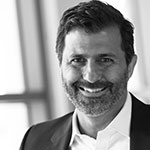 Ramez Toubassy is the President of Brands for Gordon Brothers and responsible for managing the acquisition, turnaround and sale of intellectual property assets, as well as providing valuation expertise for brand appraisals. You can find him on LinkedIn, and his contact page on the Gordon Brothers website. Check out the Gordon Brothers website: http://www.gordonbrothers.com/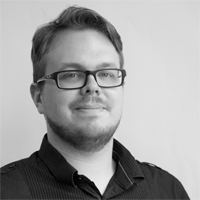 Colin Finkle is a marketer, designer, and author. He has worked with many Fortune 500 companies to help them best represent their brand at retail, you can see his work on his website. He is the author of the sci-fi book series: The Neverborn Saga. You can find him on Twitter and LinkedIn.