Looking at the culture, apparel, and history of one of the fastest growing lifestyle brands.
I have been hearing people in my circles talk about this new name, 100 Thieves, that is doing some exciting stuff to build their brand. Then I watched their video touring of their compound, and I was fascinated. I researched them to death, and below I have a summary so you can learn what 100 Thieves are all about.
What is 100 Thieves? The brainchild of Mathew "Nadeshot" Haag, 100 Thieves is an esports, entertainment, and apparel brand. 100 Thieves made their name winning Call of Duty and League of Legends championships, and has Drake and Scooter Braun as investors.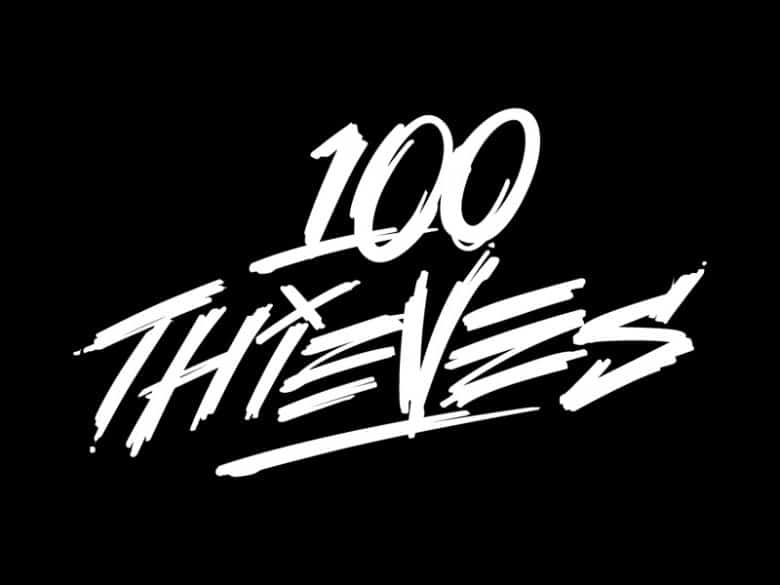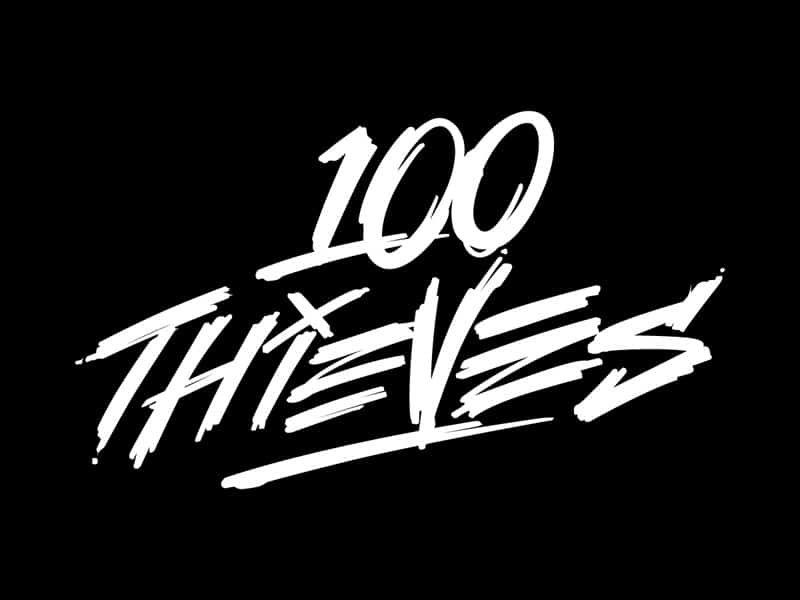 ---
PROMOTION
---
Brand Overview
Who started 100 Thieves?
Matthew Haag, also known as Nadeshot, started 100 Thieves. Matthew Haag was a competitive Call of Duty esports athlete, and a prominent star on YouTube. Nadeshot started 100 Thieves after leaving Optic Gaming, the team he competed for.
Later in this article, we talked about how Nadeshot's career as an esports athlete and a YouTube star lead him to start 100 Thieves. Learn more in the "History" section of the article.
---
Does Drake own 100 Thieves?
Yes. Aubrey Graham, known popularly as the rapper Drake, is a co-owner in 100 Thieves. In 2018, Drake became a co-owner during the Series A found of funding for 100 Thieves.
This article goes over how Drake and other celebrity investors such as Scooter Braun and Dan Gilbert became co-owners. Check out the "Investors" section of this article.
---
What business is 100 Thieves business model?
Hundred Thieves competes in esports, creates content for social media, and produces apparel. These three arms of the business keep the fans engaged, and opportunities to support the brand.
The apparel side of the business is what makes 100 Thieves stand out from other esports teams. The brand may become a lifestyle and status brand, like Supreme, given the promotion and credibility generated from esports and content creation. The athletes and creators also are influencers in their own right who promote the brand.
---
How much is 100 Thieves worth?
Hundred Thieves is worth 160 million dollars. It is believed that the investors in the Series B round of financing paid in and received equity according to a $160 M evaluation.
---
What games does 100 Thieves compete in?
100 Thieves competes in:
League of Legends
Counter-Strike: Global Offensive (CS:GO)
Fortnite: Battle Royale
---
Why doesn't 100 Thieves have a Call of Duty team?
Hundred Thieves previously competed in Call of Duty but opted out when the publisher of the game, Activision, went to a league model with franchised teams.
Nadeshot and John Robinson made this decision for three reasons:
They determined that the franchise fee plus the ongoing costs of supporting a top tier team was too expensive. Also, the new CoD league would have teams have home cities (e.g., Atlanta Faze.)
They felt that declaring a home town may alienate their fans who are not in their chosen city.
The franchise agreement between Activision and 100 Thieves would have given Activision too much control of the 100 Thieves brand.
---
Have 100 Thieves won any championships?
Yes, 100 Thieves Call of Duty team won both the CWL London 2019 and CWL Anaheim 2019.
The 100 Thieves League of Legends team has not won any championships… yet. They did place first in the spring 2017 LCS regular season but placed second in the playoffs.
The 100 Thieves CS:GO team placed 2nd at IEM Beijing 2019.
---
Where can I buy 100 Thieve merchandise?
Don't be surprised if you cannot buy 100 Thieves merchandise at any given time. They have limited runs and use a "drop" model that sells out quickly.
---
PROMOTION
---
Brand & Culture
The culture of 100 Thieves is about taking what is not given to you.
Don't get it twisted. It's not about stealing from others as "thief" would imply. No one loses (except for the other teams 100 Thieves competes against.)
100 Thieves is about realizing that the best things in life are not handed to you on a silver platter. To get these things or achieve these goals: you need to stop waiting, skill up, work hard, and compete.
"Nothing is going to be handed to you," says Nadeshot, founder and CEO of 100 Thieves. "You're going to have to work hard for everything you want in life. So, for me, 100 Thieves [means] you are going to have to put 100% of yourself into 100% of what you do and go and take what is not given to you."
100 Thieves Brand Meaning
What does 100 Thieves mean? 100 Thieves means working hard to take what is not given to you. The "100" in 100 Thieves represents giving one hundred percent. And a "Thieves" are people who take what is not given to them.
Whether in competition or life, the things you will most value are ones that were not handed to you. You see the opportunity, you prepare, you work for it, and you achieve. You earn rewards you had no right to.
These rewards could be winning a date with a girl or guy you are very attracted to or taking home a championship trophy.
---
PROMOTION
---
100 Thieves Merchandise / Apparel
Hundred Thieves release their clothing in drops. They have had three drops so far, and have one coming up very soon.
A product drop is a release of a product with a limited quantity available with minimal or no warning. This is a tactic from the "hypebeast" culture that was made famous by Supreme. The intent is to create such a sense of urgency and FOMO (fear of missing out) that fans of the brand feel compelled to buy. Fans have no time for humming and haw-ing; buy now or miss out.
Merchandise Drops
---
Spring 2020 Drop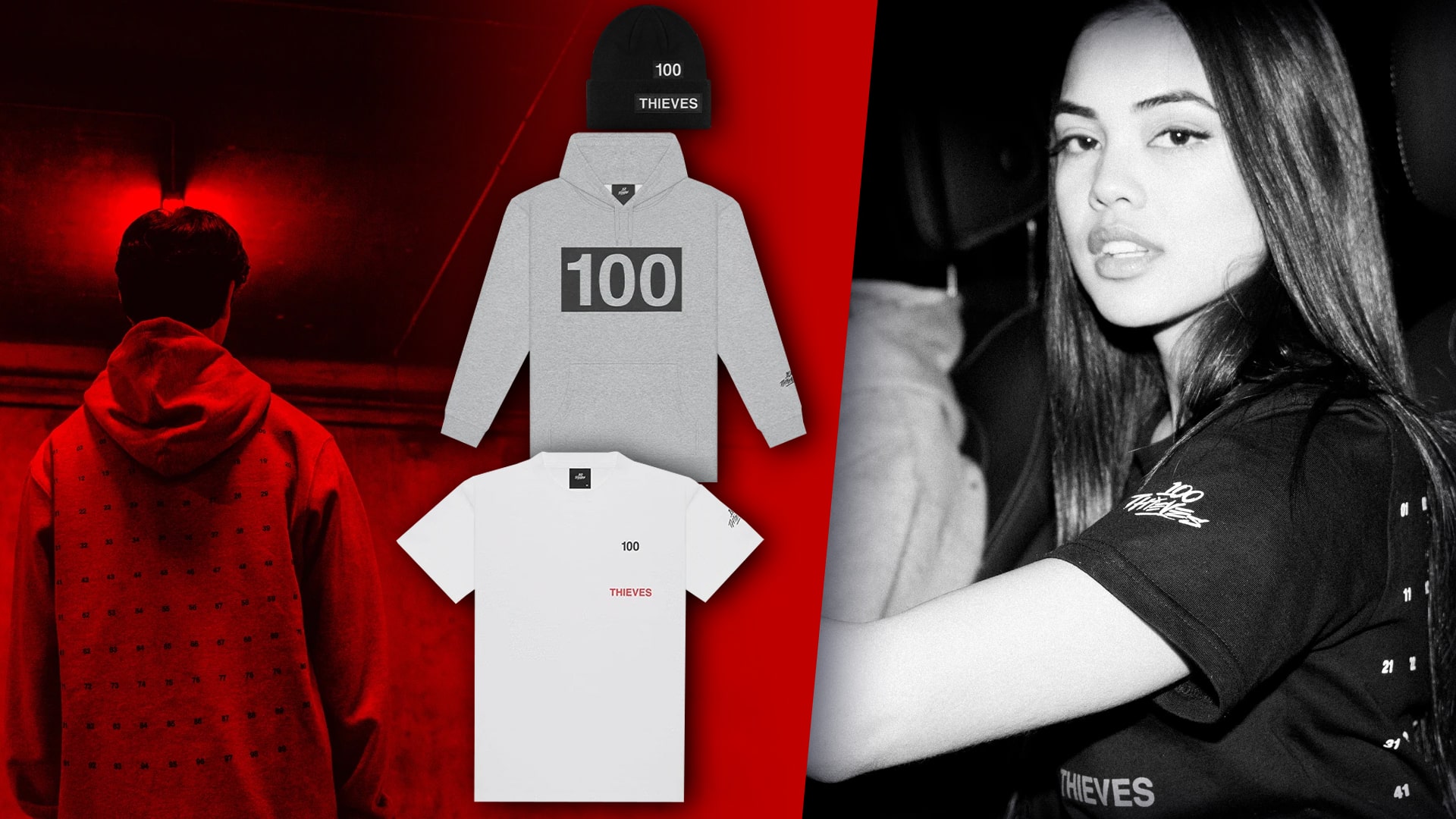 The first set of clothing for 100 Thieves influenced by designer Doug Barber is the "Numbers Collection." All the clothes are very, very minimal. All pieces feature "100" and "Thieves" in a straightforward font; the words are often separated. The back of the T-shirts, hoodie, and jacket feature a 10 x 10 grid of all the numbers from 01 to 100. The collection asks more questions than it answers.
Fall 2019 Drop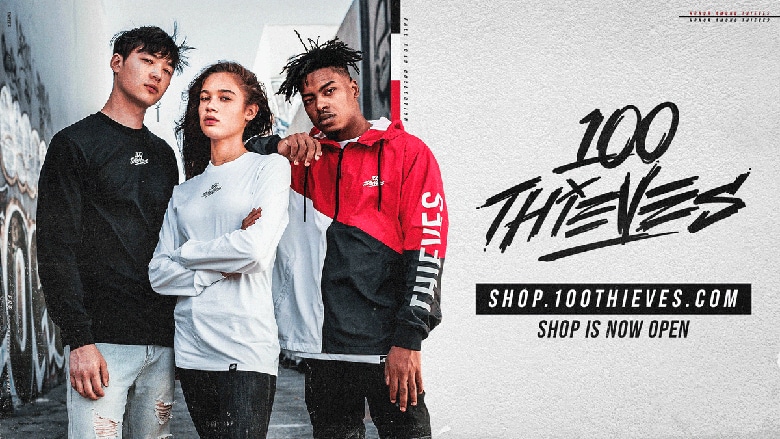 This drop was the simplest and most classic yet. The 100 Thieve pullover had the familiar diagonal slice, this time with red above, and white and black in the bottom two quadrants. The long-sleeve t-shirt was understated, with a small logo in the middle of the chest and a loop tag stitched into the base.
Spring 2019 Drop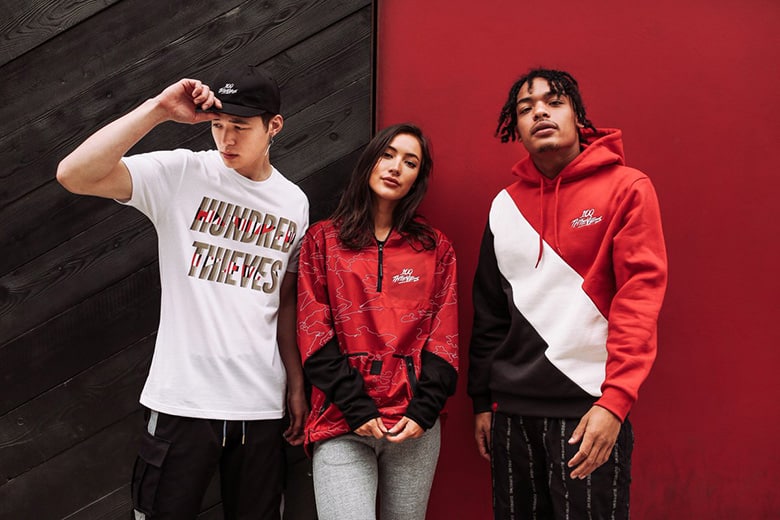 The 100 Thieve hoodie for this era was a simple, three-tone design with a diagonal white stripe down the middle. The t-shirt featured a special graphic treatment to 100 Thieves in an off-brand font.
Fall 2018 Drop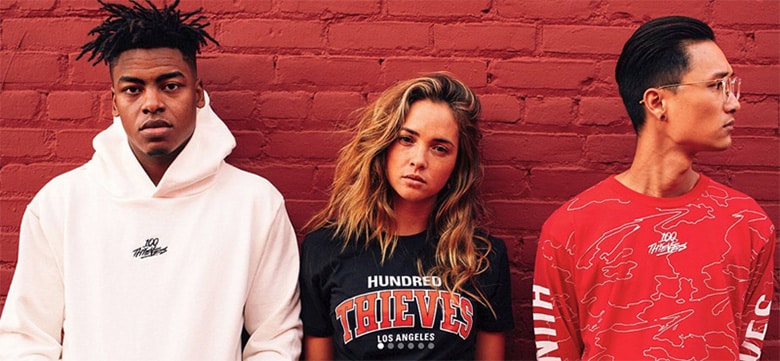 Fall 2018 was the first product drop for 100 Thieves and brought a new level of craft to their merch. They introduce the red pattern that looks like a topographical map which they have used since. The hoodie was a pure cream color with an understated logo in the middle. The t-shirt played up a classic baseball look to the brand name.
---
PROMOTION
---
100 Thieves Jerseys
The fans of 100T have the opportunity to wear what the team is wearing to competitions, just like any sports team. But since 100 Thieves is as much a fashion brand as a sports team, the jerseys end up being excellent designs that fans want to wear casually.
2020 Jersey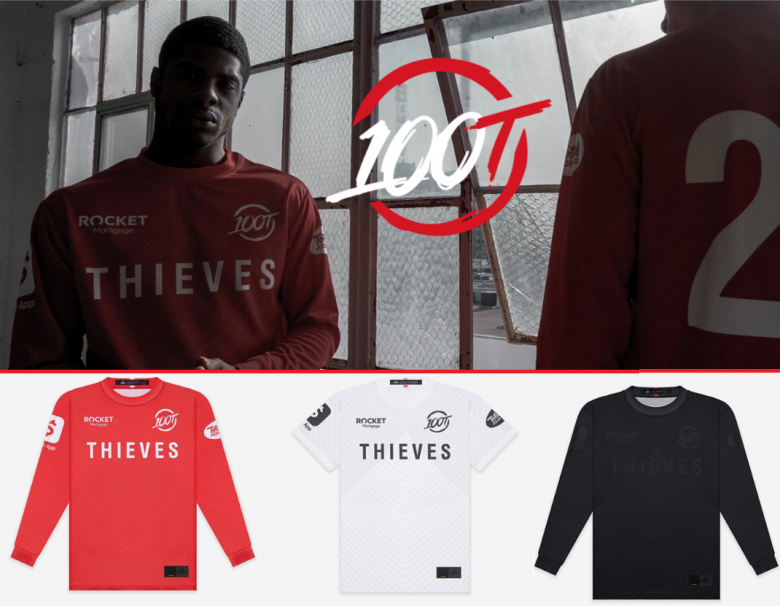 The 100T set of jersey designs for the year is simple and classy. The print is only one color, as to be very low key.
The jersey features the Cash App, Rocket Mortgage, 100T, and Totinos logos. "Thieves" is in a simple, all caps font, and there is a subtle chevron pattern printed into the fabric. The grey on black sweatshirt is extra stealth.
2019 Championship Jersey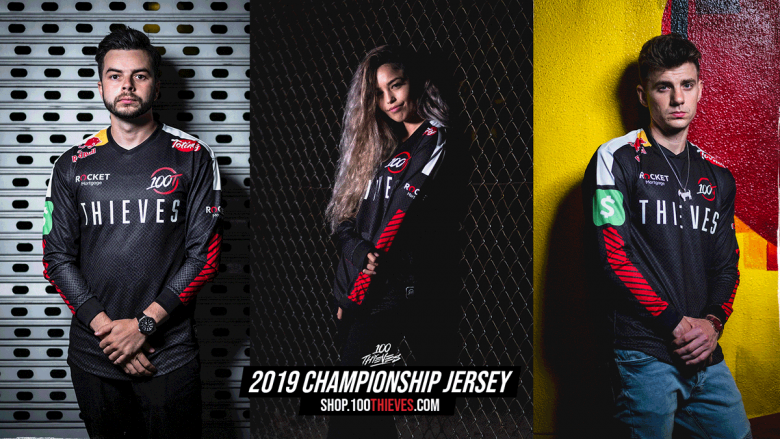 Esports teams are known for their visually interesting jerseys, but the championship jersey is bolder and more exciting than any team's jersey from soccer, basketball, or baseball.
The jersey is black with a crosshatch pattern, and a stripe runs down the sleeves from the collar, white on the shoulders, and red hatch down the sleeves. It has full-color logos for the Cash App, Red Bull, Totinos, and Rocket Mortgage. The design for 2019 is the first to have "Thieves" across the front in all caps.
2018 Jersey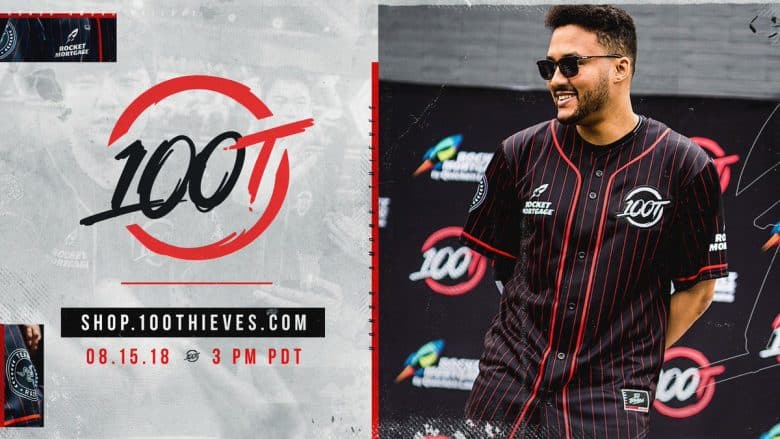 The first 100 Thieves was classic. It was sports-inspired, but a beautiful piece of streetwear as well.
The jersey was black with red baseball strips. There were bold stripes on either side of the buttons and around the sleeve openings. It had white versions of the Razer and Rocket Mortgage logos. A sewn-in patch featuring the full 100 Thieves logo gave it a feel of authenticity and collectibility.
---
PROMOTION
---
Key People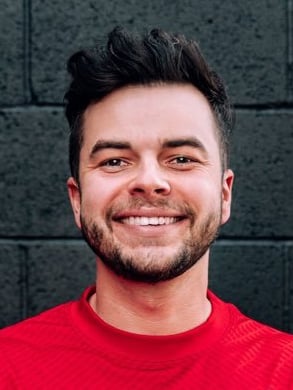 Nadeshot
aka Matthew Haag
Founder / CEO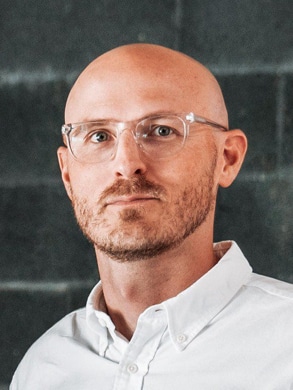 John Robinson
President, COO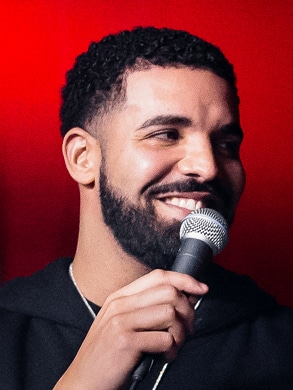 Drake
aka Aubrey Graham
Co-Owner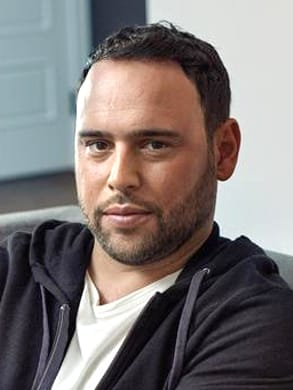 Scooter Braun
Co-Owner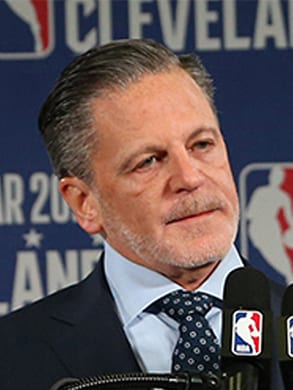 Dan Gilbert
Investor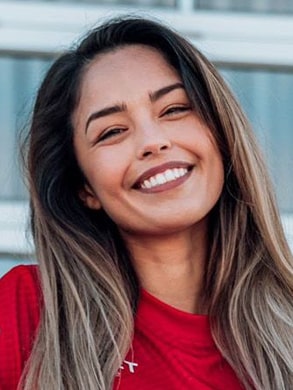 Valkyrae
aka Rachel Marie Hofsetter
Content Creator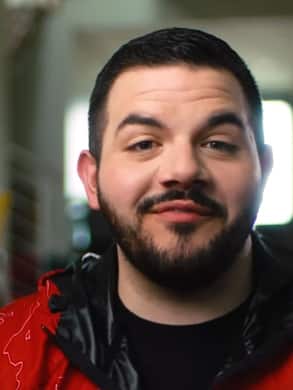 Courage
aka Jack Dunlop
Content Creator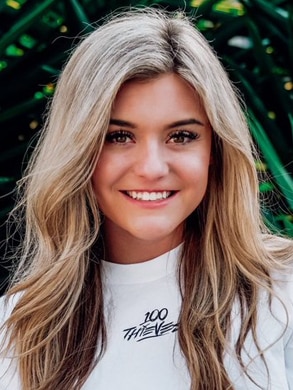 BrookeAB
Content Creator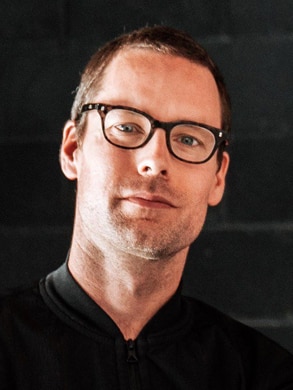 Doug Barber
Vice President, Brand and Apparel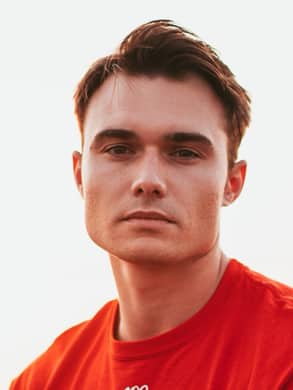 Jackson Dahl
Director of Business Development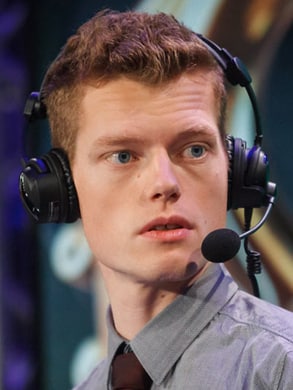 Jacob Toft-Anderson
Vice President, Esports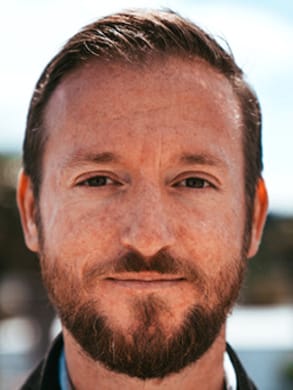 Matty Lee
Vice President of Partnerships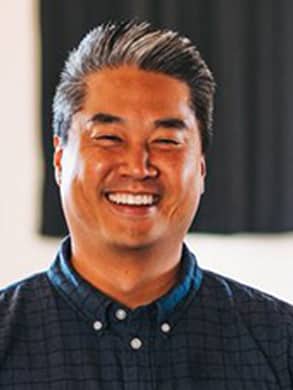 Jason Ton
Vice President, Finance and Operations
---
PROMOTION
---
The History of 100 Thieves
100 Thieves is only a few years old, it was announced in 2016, but it has had a wild history. Their history looks like something from a hip hop music video: rappers, big dollars, influencers, gold trophies, and mansions.
The organization has gone from a glint in the eye of a Call of Duty player to a company valued over $160,000,000 and with a 15,000 sq.ft facility.
Video Overview
Emergence of Esports
Esports gets a deluge of fans and investors, but there is just one problem: no one is making money.
Many of us see esports as a new thing. The truth is that gaming in a competitive context is almost as old as the computer itself. The first computer game, "Spacewar," was coded in 1962, and the Laboratory for Artificial Intelligence at Stanford University held a "Spacewar" tournament in 1972.
Gaming organizations like 100 Thieves have existed since the 1980s. The first gaming organization started in 1982: "Atari VCS Bundesliga."
Gaming leagues have been a thing since the 1990s. Players became so hardcore about playing games like Doom, Quake, Unreal Tournament, and StarCraft that leagues and prize pools emerged. The Electronic Sports League, one of the first, was founded in 1998.
Why you have heard about esports recently has nothing to do with gaming; traditional sports are losing fans for the first time in history. The NFL, NBA, NHL, and MLB all saw a decline in attendance between 2008 and 2018. The analysts at McKinsey believe that the drawn-out story of traditional sports is failing to keep the attention of people that are used to getting quick-hits of distraction from social media and smartphones.
Esports, on the other hand, is keeping the attention of its fans. The number of fans is growing, and their hours watched is increasing.
Executives and managers of traditional sports organizations are investing in and supporting esports organizations to hedge their existing businesses. Investment in esports doubled in one year.
There is only one small problem. No esports organization has figured out how to make money. The average esports spends less than $4 with their favorite team and league, where an average basketball fan will spend $15. The lack of fan support means that the industry relies on investment, sponsorship, and the passion of the people involved to sustain itself.
Hundred Thieves have the potential to break out and make real money. Their compound business models of esports, entertainment, and apparel could be the key that unlocks esports money-making potential. The esports provides a steady stream of new fans who can purchase their merchandise and support their entertainers.
---
PROMOTION
---
Nadeshot's Esports Career
From a teen Call of Duty prodigy to a YouTube celebrity.
You only need to hear a few words out of Matthew Haag's mouth before you realize he is a Chicago native. When his accent was the thickest, in his early teens, he was spending so much time playing video games that his mother forced him to get a job at McDonald's to try to restrict the time he could spend on the computer.
But despite the time lost under the golden arches, Matthew's skills were so strong that he looked for better competition at Gamebattles, a company that put on cash tournaments. He was quickly scouted by Optic Gaming there.
Nadeshot was a unique mix of deadly Call of Duty player and magnetic internet personality. This was noticed early by Optic Gaming's owner and CEO, Hector "H3CZ" Rodriguez, who had the insight that content was going to be as crucial as competition if esports teams were to make money.
Nadeshot saw some early wins with Optic Gaming, but team drama meant he was quickly not playing for the tier one team. Instead of dropping the kid outright, Hector Rogriguez refocused Nade into content creation still under the Optic banner. Rodriguez let Nadeshot form the second Call of Duty team, Optic Nation, that was objectively less competitive but easier for fans to follow because of it's YouTube content. Nadeshot's YouTube subscriber base grew, and he was able to quit that job at McDonald's his mom made him get.
Crushingly, Matthew's mother, Christina, died unexpectedly when he was only 19. While she was critical of Nadeshots playing early on, he knows that she came to support it and would be proud of him now.
Red Bull sponsored Nadeshot in 2013 after a comeback to prominence on the Optic main team. Nade moved into the team house, and the Optic Gaming brand grew even during a competitive slump. It was clear that content was vital, and Optic Gaming was on to something.
Nadeshot was able to pick up a Gold medal at the MLG X Games Invitational in 2013 before deciding that his heart was not in competition anymore, and he should retire. He was enamored with content creation.
Nadeshot was worried about what his identity and draw would be like after he stopped competing. He moved to LA. His content still focused on Call of Duty gameplay, but he shared his passion for the streetwear/sneakerhead /Hypebeast culture with his audience.
Formation of 100T
Nadeshot's mysterious vision for an esports organization meets lifestyle brand becomes a reality.
In April of 2016, Nadeshot first announces his plan to create his own team, 100 Thieves, on Twitter. He shows off the savage 100 Thieves logo designed by Jared Mirabile.
Nadeshot created 100 Thieves to be an esports organization that he might compete for in the future but was as much about a lifestyle and a rallying cry than anything. He sought to create an organization that was far cooler than any esports team had ever been.
During this time, game publishers were looking to open leagues for their games with officially franchised teams to compete at the top tier. And the number of traditional sports viewers was shrinking while esports was growing in popularity. Team owners, athletes, and executives from traditional sports were lining up to invest and partner with esports organizations to hedge their existing business model.
In November of 2017, Nadeshot was there with a logo, a brand culture, a legion of fans, and a history in high-level competition. Dan Gilbert, the owner of the Cleveland Cavaliers, made a bet on Nade and invested enough money for 100 Thieves to purchase a franchised slot in the newly formed North America League of Legends Championship Series (NA-LCS).
Shortly after, Nadeshot met with John Robinson and Jackson Dahl, who both signed on as executives in the months after that. John Robinson is the President and COO to this day, and Jackson Dahl is the director of business development.
---
PROMOTION
---
The realities of competing.
100 Thieves had some early success, but it became clear just how hard it is to compete at the top level.
The newly formed team went from a logo to a major player overnight. They kept that momentum by aggressively signing the best free-agents on the market.
The new esports organization came out of the gate running. Their LCS:NA team placed first in their first regular-season, but, unfortunately, Team Liquid robbed them of the championship in the playoffs. They placed second.
They went back to the playoffs after the Summer 2017 season but collapsed when it counted. Their performance was strong enough over the two seasons that they were invited to represent North America in the World's LCS Championship, but the level of play was above them.
During this, 100 Thieves made some roster changes and trades that caught fans off guard. Nadeshot admits that the messaging around the trades was poor, and hurt their standing in the LCS community.
They went guns blazing into Call of Duty competition. They signed the roster of players from Immortals. Staying true to Nadeshots style and roots in esports, they were a mix of competitors and personalities. Enable (Ian Wyatt) was a charismatic leader for the team, and entertainer on camera.
The Call of Duty team brought back some championship hardware; the first 100 Thieves could put in their trophy case. The team took first in both the CWL London 2019 and CWL Anaheim 2019 tournaments.
Content meets pro play.
Content creation is as important as competition for this esports organization.
All of the competition for 100 Thieves was paired with content. They tried to give fans a transparent look into the organization and the players' lives. All the athletes were encouraged and coached to stream and vlog.
They documented all their LCS competition in the ongoing documentary series: The Heist (on YouTube.)
They started to make content with personalities outside competition too. Nadeshot was as much a YouTube influencer and lifestyle vlogger as a gamer. They set up a "Content House" in Los Angeles, where their content-creators can do their thing and bounce off each other.
In October of 2018, 100 Thieves partnered with Valyrae (Rachell Hofstetter), a magnetic streamer who was quickly rising with the popularity of Fortnite.
A half a year later, 100T signed CouRageJD (Jack Dunlop), who was the voice of Major League Gaming (MLG); he previously provided color commentary for both Call of Duty and Fortnite and is now a YouTube personality and streamer. He exclusively streams on YouTube.
Not all of their content partnerships have worked out, though. In May of 2019, Nick Mercs and 100 Thieves had a very public falling out after Nickmercs accused Nadeshot of reneging on a promise of a 5% ownership stake in 100 Thieves. Nadeshot needed to keep the details of the deal in the boardroom out of the public eye, but many assume that he offered Nick a smaller stake. The stake wasn't the promised 5% but was still just as valuable and reasonable given the influx of money and investors during their series A investment round where Drake and Scooter Braun became co-owners.
But they move forward. Hundred Thieves signed a group of streamers who call themselves "The Mob" in June of 2019. They also signed Yassuo (Mohammed Abdalrhman) in August of 2019, and then BrookeAB (Ashley Bond) in November of 2019.
---
PROMOTION
---
Not taking up the Call of Duty.
100 Thieves stop competing in Call of Duty.
Call of Duty has been the only 100 Thieves team to bring home championships. But 100 Thieves chose to drop their Call of Duty team, which was personally hard for Nadeshot given his roots in the game and his commitment to the players.
Activision, the publisher of Call of Duty, decided to open their exclusive first-party league. They modeled it after what Blizzard had done with the Overwatch League. Both leagues are the only licensed leagues for their respective games, and each team has a home city that they represent, much like a traditional sports team.
The management of 100 Thieves decided to decline to purchase an official team franchise. This meant that 100 Thieves had to stop competing in Call of Duty entirely.
Their decision came down to three reasons.
The first and foremost was the cost. The franchise fee that Activision was asking was very high. Even if they paid the cost of entry, the ongoing costs of maintaining a competitive roster and fulfilling their commitments to the league meant they would burn through their investors' cash faster than they felt comfortable with. The new Call of Duty League would need to be exceptionally successful to make it all worthwhile.
The second reason was the brand control 100 Thieves would give up to Activision. We do not know what the terms of the deal were, but we do know that Nadeshot felt them cumbersome and would restrict the brand too much.
The third and final reason was that they would have to declare a home city. They were worried that if they represented one city in CoD, then fans of the brand from around the world would feel less connected to the organization.
Cash App Compound
The mecca of esports, internet culture, and street fashion.
Thanks for investment dollars from Artist Capital Management, 100 Thieves opened a 15,000 square foot facility in Culver City, California.
The Cash App Compound has rooms upon rooms that are useful to not only esports athletes, content creators, and apparel designers, but also enable sponsors to promote their brands.
The Cash App (by Square) has its name on the building and the lounge area. Rocket Mortgage sponsors the League of Legends training rooms for the main team and the academy team. Totinos sponsors the Counter-Strike: Global Offensive and the Fortnite training rooms. There is even a kitchen with catered meals courtesy of Chipotle.
They have a content studio that would put Sportscenter to shame. A 6K screen wall and professional cameras and audio give an epic space for 100T personalities to shoot their podcasts and chats. They also have streaming pods for content creators to effortlessly show off their gameplay.
They have their own retail space where fans can buy exclusive merch and hang out with the athletes and content creators they know and love. The Numbers Collection featured a red T-shirt, which is the first exclusive piece of merch for the retail space. The retail space will only be open for limited times during the year; much like Supreme, if the collections are sold out, then the retail space will be closed to the public.
Traditional sports aren't entirely left behind. Outside the compound are basketball courts sponsored by Totino's.
---
PROMOTION
---
Investment in 100 Thieves
100 Thieves have taken on tens of millions of dollars of outside investment. The investors hope that the organization can do something that no esports team has been able to do: make money. Video game competition has always been a money-losing proposition, but 100 Thieves using esports to build the brand and bring people into their entertainment and apparel where they can make money is a new value proposition for investors.
100 Thieves has raised $60M over three rounds of funding so far: Seed, Series A, and Series B.
Seed Stage / Angel Investment
In November of 2017, Dan Gilbert provided the initial investment for 100 Thieves. This was their Seed stage, otherwise called an angel investment.
Dan Gilbert is the co-founder of Quicken Loans, founder of Rock Ventures, and owner of the Cleveland Cavaliers. The investment enabled 100 Thieves to purchase a franchise slot in the North America League of Legends Championship Series (NA-LCS), the largest esports league.
Series A
In October of 2018, 100 Thieves announced that they had raised their Series A round of funding. The organization had raised $25M between this round and the money put in by Gilbert to date. The round valued the company at $90M.
Notably, this is when Drake and Scooter Braun became co-owners of 100 Thieves. Drake is a famous rapper, and Scooter Braun is the music executive responsible for Justin Bieber and Ariana Grande. These two have in-depth knowledge of the entertainment industry, personal brands, and branding. They lend credibility and open doors that can help sell 100 Thieves apparel products.
Other investors in the round were Sequoia Capital, WondrCo, Marc Benioff, Drew Houston, Green Bay Ventures, Tao Capital, and Advancit Capital.
Series B
In August of 2019, the organization announced the raise of another financing round, their Series B. They had taken $35M in this round.
The majority of the money came from Artist Capital Management, a New York growth investment company. Their chief investment officer, Josh Dienstag, joined the 100 Thieves board of directors as a result.
Aglaé Ventures also invested; this is the technology investing part of Groupe Arnault. Of interest to 100 Thieves, Groupe Arnault is the largest shareholder of Louis Vuitton Moet Hennessy (LVMH), which runs some of the top premium brands in the world. Their experience could help 100 Thieve become a premium brand themselves.
The Series B round of funding purportedly valued the company at $160 million.
---
PROMOTION
---