We teach you how to spot promotion opportunities that are worth the time and money… and then give you 47 ideas to choose from!
The biggest mistake that holds small businesses back is not promoting themselves. I am committed to helping business owners become brand builders so they can share in the success and wealth reserved for big companies and their billion-dollar brands, and that process starts with promotion. Plus, I started my career with a decade in retail marketing, so promotion is kind of my thing!
There has been a lot of change in the promotion of local businesses, more change than a lot of small companies could handle. It's not as simple now than it was in the past when you listed your business in the Yellow Pages; the number of ways people of the community look for a local business has skyrocketed.
How do you promote your business locally? You make people aware of your business by making the brand visible on public infrastructure (like your street), web platforms (like Google Maps), and in local media.
---
PROMOTION
---
Defining the Scope: Make People Aware of Your Business
Promotion is letting people know your business exists. Converting those people into customers is something else entirely.
Many small business owners get overwhelmed by promotion because they view it as converting strangers into customers. Generating more customers is the more overall goal of marketing; the specific objective of promoting is merely making people aware of your brand.
All you need to do is to communicate the name of the business and what problem it solves to people who were previously unaware.
People cannot engage your business if they do not know it exists, and they cannot use your product to solve their problem if they do not know it is an option. Making them aware of your brand and what problem it solves is always the first step.
Let's take the analogy of dating. Would you walk up to someone you did not know and tell them all the reasons you are the best person to be in a long term relationship with? Of course not, you would be shut down because you would make them uncomfortable by overwhelming them.
Promotion of a business is akin to the first stage of dating where you meet potential partners. The best you can hope for is that the attractive person you are crushing on acknowledges you and you strike up a light conversation. If they liked what they saw, they would follow up, and you can have a more in-depth discussion later, maybe on a date.
47 Ideas To Promote a Local Business
Below, we give you a ton of ideas of ways your can make people aware of your business, for free or nearly-free.
We break it down into tactics from direct marketing, competing on local search platforms, community marketing, relationship marketing, undercover marketing, social media marketing, and content marketing. We go over some low cost advertising option, and, if you are in desperate need, we even look at spam-my promotion tactics.
Direct Marketing
Go out and talk directly to new people.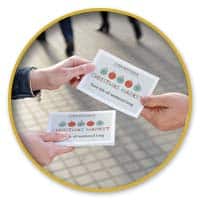 Hand out coupons
I am not a fan of discounts, but it is an easy and effective way to motivate someone to check out your business.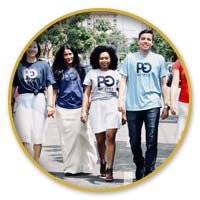 Send out a street team
If business is slow and your staff members are twiddling their thumbs, send some of them out in custom printed t-shirts to hand out promotional materials door-to-door or on your street.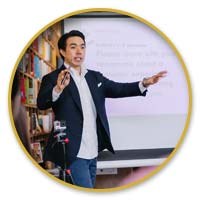 Train staff on your elevator pitch
An elevator pitch is a thirty second or less speech about your business. Defining your elevator pitch and teaching it to faculty keeps them from being tongue-tied when someone asks: what do you do?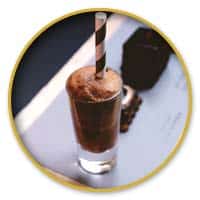 Sampling program at local high traffic area
If your product is good, then why aren't you sampling it? If you can identify a street corner, park or local hangout with high traffic, you can go there with samples to serve to people. Make sure you investigate what permits you need, and stay within the local laws.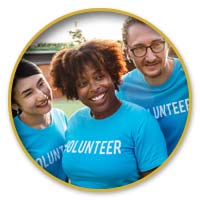 Volunteer for local causes
Make a T-shirt with your brand, and get out there and support your community! Park cleanups, fundraiser BBQs, runs, and other local events need volunteers, and you can help and promote at the same time.
Local Search Platforms
There are websites attempting to provide information that would be useful in your current location; we call these websites local search platforms. Helping these websites send you visitors is very important for your business.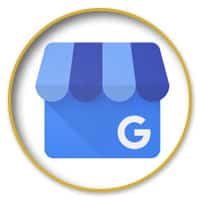 Set up a profile on Google My Business
We reviewed this earlier, but showing up on Google Maps is key to the success of a local business. It is free and easy to claim and manage your listing, so it makes your business as appealing as possible.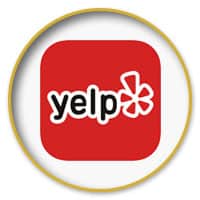 Set up a profile on Yelp
Yelp is the second most used platform that potential customers turn too when they are looking for local businesses. Yelp is popular in the United States and Canada. You can claim your business listing on Yelp for free.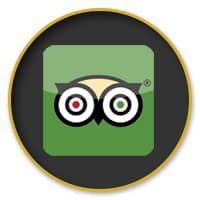 Set up a profile on Trip Advisor
Trip Advisor informs people abroad about local businesses. Trip Advisor is an important platform to be on around the world. You can claim your listing on Trip Advisor for free as well.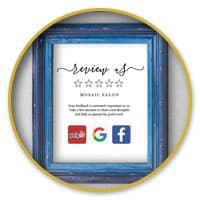 Display signs asking for reviews
Four out of five people look at reviews before purchasing something. People with bad experiences are motivated to leave reviews, but people with pleasant experiences need some prompting. So if you want good reviews, you better ask. Put up a sign, send an email, or ask people to leave a review, particularly on Google Maps. Here is someone selling the template pictured above on Etsy to make it very easy.
---
PROMOTION
---
Community Marketing
You can insert your brand into the local community.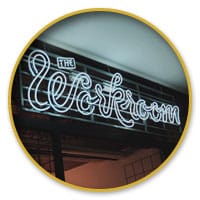 Put up a well designed storefront sign
You may not think of your storefront sign as a piece of promotional material, but it is. Your sign can generate business if you can make you make sure it is simple, nicely designed, and noteworthy.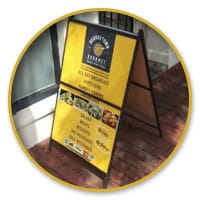 Place an on-street sign (A-frame)
People walking down the street can be made aware of your business by an A-frame sign placed outside. These signs are an excellent opportunity to have more information than the storefront sign.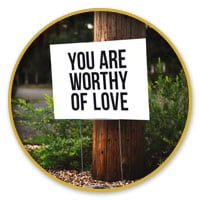 Print and display lawn signs
You can have a local printer make you inexpensive signs meant to be pushed into grassy areas. We associate this with political candidates, but people in real estate, maintenance, and construction use them effectively too. Just get the permission of whoever's lawn you are displaying it on, even if they are a client.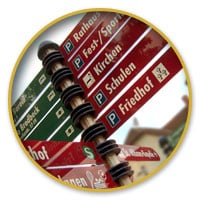 Be featured on municipal signs
Some municipalities put up signs directing drivers and walkers to local businesses. Inquire at your local city hall how your business can be represented on these signs.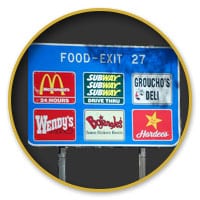 Be featured on highway signs
Interstates or highways sometimes have signs that show what businesses drivers can expect if they get off at the next exit. Ask the department of transportation in your regional government how you can get your brand on these signs.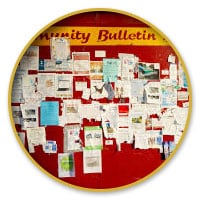 Post information at community gathering spaces (YMCA, city hall, art gallery, coffee shops, etc.)
Many community spots will have a bulletin board where local businesses can post a business card or a flyer. Posting on bulletin boards is an easy and free way to promote… low hanging fruit.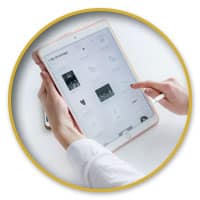 Get featured on your Chamber of Commerce's website
Your local Chamber of Commerce website will have a directory of businesses on their website, and they may even profile their member's companies. Getting linked to will have a compound effect: it will send traffic to your website, and it will improve your local search engine ranking.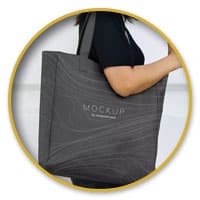 Brand your packaging, bags, folders, cups, etc.
Your existing customers are going to take your products out into the community and their home. Printing your logo onto the materials you give your current customers will promote your business to everyone they come in contact with, and it is somewhat of an endorsement for your business.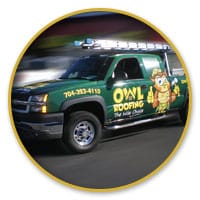 Brand your personal vehicle or business fleet
You can make your car or truck into a moving billboard for only a few hundred to a few thousand dollars. For that, you reach hundreds of potential customers every time you drive it. If your business owns vehicles than they could reach thousands of people a day. Bonus: you may get a tax write off by branding a personal car, SUV, or truck.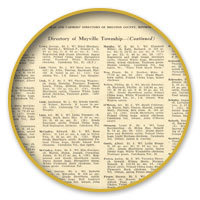 Get listed on a local business directory
Your local chamber of commerce or municipality will have some local business directory. It could be as simple as sending an email to have your brand included.
Relationship Marketing
Use your existing relationships and the relationships of your current customers to find new customers.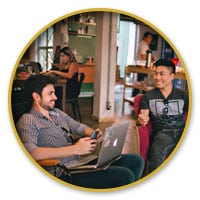 Start a referral program
You can have your existing customers promote your business by giving them some incentive to tell their friends and colleagues. You can offer people free service for every person they refer to the company.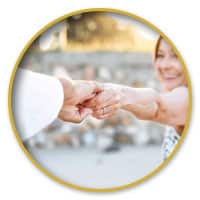 Start a discount program for friends and family of employees
You might think that car dealerships and restaurants offer "friends and family" discounts out as a perk to employees. What they are doing is reaching all of the people their employees are connected too, which can be hundreds of people each.
---
PROMOTION
---
Making sure your strategies for promoting your business are effective.
Impressions, Target Audience, and Channels: understanding these will focus your efforts on what is effective.
As a small business owner, you are not expected to become a marketing expert. But you do need to know enough so you can make wise choices on how to spend your company's limited time and money.
We have some suggestions for promotion later in the article, but I cannot tell you precisely what would be an effective way to promote your business because your business is unique. Understanding the concepts of impressions, target audience, and channels will give your mind a framework to work with to spot productive opportunities for promotion.
Impressions
The number of impressions is the total number of people who come in contact with your promotion.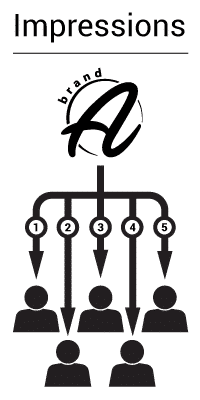 It is helpful to think of impressions in terms of a rate: number of impressions over time. If you figure one thousand people drive by your storefront, then your storefront sign would have one thousand impressions per day.
Thinking about impressions can help you evaluate one promotion opportunity over another. If an opportunity for promotion only has the potential to reach hundreds of people, it is probably not worth the time, effort, or investment. A chance to reach tens of thousands of people could make a local business thrive.
For example, if you have the choice to sponsor a golf tournament or buy an ad in a local paper, then you can ask each organization how many impressions you can expect. Assuming they are roughly the same cost, if the golf tournament expected 6800 attendees and the circulation of the paper was 24,000 units, then you would choose the opportunity to advertise in the newspaper.
What high traffic spaces can you promote in that would give your business a lot of impressions?
Target Audience
A target audience (or target population) is the group of people, defined by demographics, who would be interested in your product and service.
Unless you sell the air we breathe, you have people who are interested in your product or service and people who have no use for it. There are a subset of people who need your product, whether it be a matter of age, income, taste, or circumstance.
Defining your target audience can help you figure out whether a promotion opportunity will be effective or a waste of time or money.
To take the example from the Impressions section, sponsoring a golf tournament with 6800 attendees may be the better opportunity over an ad in a local newspaper with a circulation of 24,000 subscribers if the tournament is a better fit with my target audience. A Cadillac dealership may do better sponsoring the golf tournament because we can assume the golfers are affluent. A discount grocer would do better with the newspaper opportunity.
You can do some mental math. What is the percentage of people who see the promotion are within your target audience? Then multiply the impressions by that percentage.
If the Cadillac dealership defined their target audience as people with a household income of over $120,000, then let's 'guesstimate' that 80% of the golf tournament attendees fit that definition. 6800 x 0.8 = 5440. Let's assume that 20% of the newspaper subscribers are in the income bracket. 24,000 x 0.2 = 4800. So 5440 is greater than 4800, so the golf tournament is the better promotion opportunity for the Cadillac dealership.
The idea is not to be too precise, just to scrutinize the opportunities because every promotion we run as a small business better be VERY worth it. Whether it is free or paid promotion, there are always costs; your time is valuable.
What media does your target audience watch or read? What places or events do your customers attend? Are there opportunities to promote there?
Channels
Marketing channels are the pathways in which your messages can make it to customers
I extensively covered marketing channels in an article called Classes of Marketing Channels. I shared my extreme views on "spam."
The messages from your small business are going to go through channels like your street, social media networks, search engines, or media.
You have to keep in mind that not all channels are created equal, and some channels will work fantastically, and others will be flops. The effectiveness of channels will change over time, for example, Facebook fan pages were beneficial five years ago, but Facebook changed their algorithm, and non-sponsored posts now receive almost no distribution. You cannot be too dependant on any one channel.
Ryan Holiday outlines in Growth Hacker Marketing makes the case that small or early-stage business should look for one or two highly effective channels, and should concentrate on those.
BMB's most effective channel is Google Search, so we are doubling down on SEO at the expense of social media. For local businesses, the most effective channel right now is nearly always Google Maps.
You can find free promotion for local businesses in unique or neglected marketing channels. So be creative; think about what channels have lots of people in your target audience but are underutilized. Are their to cross-promote with other local businesses? Can you hand out coupons at a local event? How about putting some chalk art on the sidewalk outside your company?
---
PROMOTION
---
How to promote your local business on Google… for free!!!
It is very important, no… essential, that you have a Google My Business account and curate it.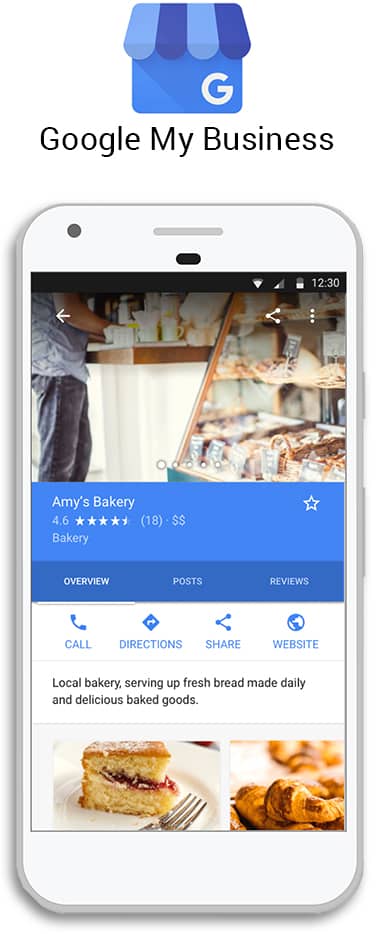 When people want something in a geographically limited area, they search on Google Maps. The vast majority of smartphone users use search using their phones (77%) and, of those, the majority use Google Maps (67%), six times more than any other navigation app.
Google Maps is such a powerful and essential communication channel because people have self-identified themselves as interested, close by, and intending to purchase. Your business will be at a considerable disadvantage if your brand is not visible to that cohort of people.
Thankfully, it is not hard or expensive to stand out on Google maps. You have to take these steps:
Verify your identity as the manager of the business to Google, usually by receiving a postcard in the mail with a code, and entering that code on Google My Business.
Add in all information relevant to someone looking for your business: phone number, hours, website, description, product category, etc.
Add your logo and photos into the profile. For bonus points: have professional photos taken of your location, and lifestyle shots of model customers.
Reply to all customer reviews respectfully no matter how positive or negative feedback. Ask people who complain to contact you via email.
I interviewed Jay Baer when his book Hug You Haters came out. You would be amazed by how you can spin negative customer experiences can turn into customers for life.
If you see excellent results with your local page on Google, then you can think about advertising with them. A Google salesperson may contact you to sign up for paid ads; don't feel obliged too.
Many cynics say Google is pay-to-play. Not the case. While ads may increase business a little, success for your local store, the organic results (unpaid listings). Google is in the business of connecting people to the best service providers. They would lose their users if they directed people to crappy companies that paid for ads.
Serve your customers effectively and solicit reviews, and your business will climb up the organic search rankings.
---
PROMOTION
---
Social Media Marketing
Utilize free accounts on social media platforms like Facebook, Instagram, or Twitter, or get your customers talking about your business on their accounts.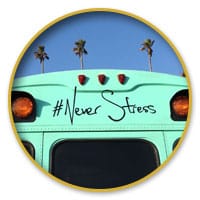 Ask for social media posts with a unique hashtag.
The best social media posts for your business are going to come from customers, not your social media accounts. Display signs or personally ask people to post using a unique hashtag. (e.g., Post about this article with #BrandBuilder, and we will retweet it!)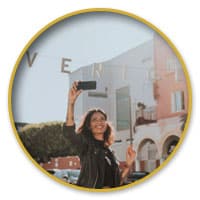 Set up a post worthy landmark
We have a business a few blocks from my house that has a fifteen-foot donut over its location. People are regularly taking pictures of it and posting them on social media. You can get this natural promotion for your business by putting up a remarkable art piece, mural, sculpture, mascot, etc.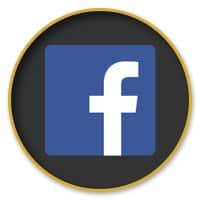 Set up a Facebook Fan Page
Facebook's equivalent to Google My Business is called a "Fan Page." While fan pages do not get a lot of free promotion, it is a channel to reach some customers and show up when people search within Facebook.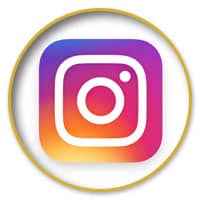 Set up an Instagram profile.
Instagram is currently the fastest growing social network. You can create an account for free. When you post, make sure you tag your business location, because your post will show up when people are searching for posts by location.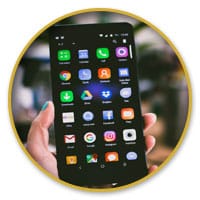 Like, comment, or reply to people talking publicly about local events
Use your branded Instagram or Twitter account to participate in local, online, public conversations. Is there a conference, concert or event happening in your area? Search for it on Twitter or Instagram and engage with the people posting about it. Just don't be spammy about it; add value with a comment or just "hear" it.
Content Marketing / Search Engine Optimization
If you put up valuable information about your business and community on a website, than local people will be funneled their by Google.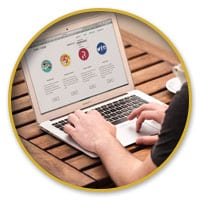 Put up a website
You need to have a website in this day and age, but, thankfully, it is far less expensive than it was in the past because the servers and coding are taking for you. BMB's recommendation is to put up a website using WordPress on a shared hosting service like MediaTemple, but you have to be comfortable with computers to do that. If you have no technical expertise, then platforms like Squarespace or Wix can help you.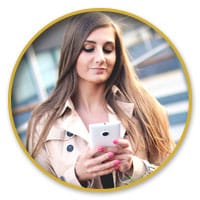 Reach out to other local businesses to exchange web links and mentions
Partnering with other local businesses to refer clients and exchange links can beneficial for everyone, especially if your services are complimentary (like a florist and a wedding cake bakery.)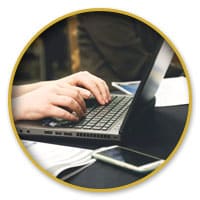 Write localized website content
If you write a blog post on your website about a local happening, point of interest, or topic, then you can quickly come up when people Google things of local interest.
---
PROMOTION
---
Undercover Marketing
The best marketing does not feel like advertising. Undercover marketing or stealth are promotion tactics that feel more natural than traditional advertising or promotional tactics.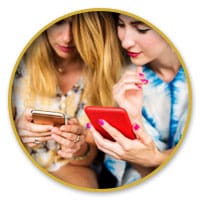 Reach out to local influencers for reviews and shout outs
There are people in every community that have built up a following, whether it be a blogger, an Instagram star, or even the mayor. These people want content, so they may feature you for free if your product and service would make for exciting content for them.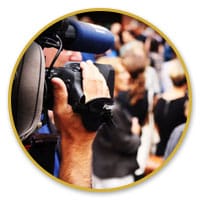 Reach out to local media
Something that makes a location into a community is media that share local news and highlights what's new. Websites and newspapers will feature you for free if your product or news is noteworthy, like a launch or a charity event. But don't expect them to come to you; you need to reach out.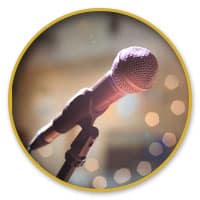 Speaking at local events
There are events in your community that are looking for speakers, and, by virtue, that you run a business, you can speak about a topic that affects people. Speaking at these events could make you money and promote your business.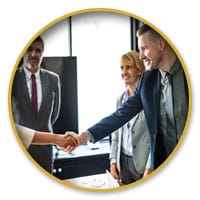 Join or start a business cooperative
You can partner with other businesses in the area to agree to promote each other. Promoting cooperatively cross-pollinates the customer bases for all the companies in the collective.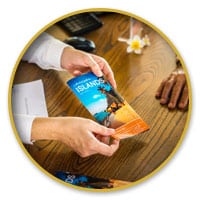 Reach out to the concierge service of local hotels
Medium to high-end hotels will have someone at the front desk who regularly answers the question: "what is good around here?" If you talk explain your business to that person, they could send hundreds of people your way.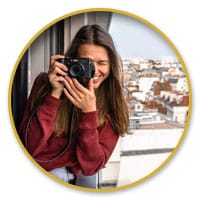 Talk to your local tourism board
Your local community has a vested interest in attracting tourists and making sure they have a good time. If your business can help with that, your local tourism board will promote you to travelers for free.
Advertising
Paid promotion is always an option. All of the previous options require time, and that is a cost. If you have an abundance of money and no extra time, then take out an ad.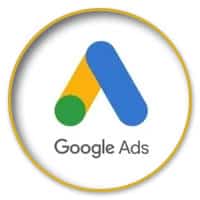 Set up locally targeted ads on Google Ads
You can advertise on Google very easily, and you can limit your advertisement's exposure to people within a geographical area of your choosing. Google Ads can be a great supplement to your Google My Business listing.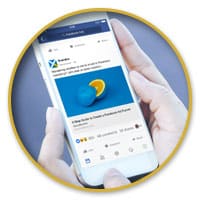 Set up locally targeted ads on Facebook and Instagram
Facebook owns Instagram, so you can hit two social media platforms at once if you advertise on their network. You need to limit your ads to in and around your local business area, though.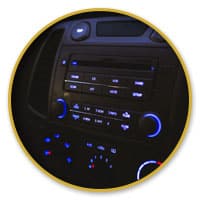 Advertise on the radio
Radio is not dead. Many people still listen to terrestrial radio, and it is useful for local business because it is local by nature. Many radio stations will come to you if you have a launch or event.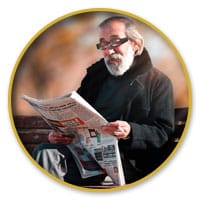 Advertise in local papers
There is still a place for local news in this online world because people care about what is happening in their area. You can advertise with them reasonably inexpensively.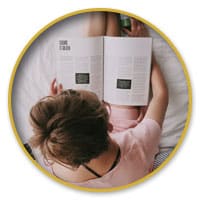 Pay for features in local media (advertorials)
Websites or magazines that focus on local content will have "advertorials," a combination of an advertisement and an editorial. Your business can be featured, and it is taken as an endorsement of your business from the media brand to readers.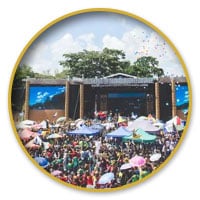 Sponsor a local event
You can help your local community while getting your brand in front of thousands of local people by sponsoring events. Runs, music festivals, cuisine festivals, even Church fundraisers are looking for sponsors like your business, and it can be a real win-win.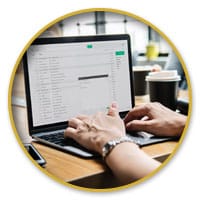 Advertise to people who have local email marketing lists
Some people have generated a list of email addresses of people in a locale and regularly email them about local issues. You can ask them to send a message about your brand to their community.
---
PROMOTION
---
Spam
I define spam as using open channels to deliver unsolicited messages. I think they are ineffective and immoral, but you gotta do what you gotta do. Consult your local laws to make sure you don't do anything illegal.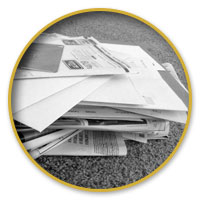 Send mailers to local addresses
You can have flyers distributed through the mail to local addresses, and the post service will often help you do it! The post offices of the United States and Canada might as well be marketing agencies because their services are propped up by businesses that are trying to promote.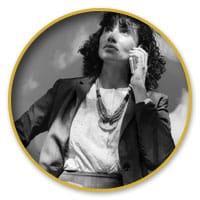 Cold call people in your area code
You can always just hit the phones, and dial people in your local area to tell them about your business. It is spammy for business-to-consumer brands but is a nearly universal tactic for business-to-business brands.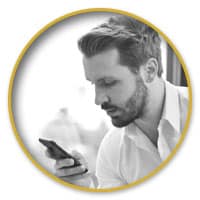 Text message people in your area code
Same concept except with text messages. Consult your local anti-spam laws.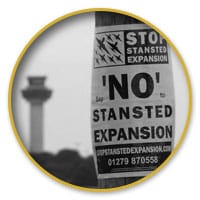 Post temporary signage on street lights / telephone poles
You can tape flyers to the poles at high traffic intersections, and it may introduce your business to a potential customer. Make sure your signage is easily removed so that you are no vandalizing anything.
---
PROMOTION
---
Conclusion
Don't let the perfect be the enemy of the good.
Most small business owners do not do any promotion because they set their sites too high and scare themselves off from doing anything. You do not have to present your business perfectly, but you do need to promote it.
The truth is that some promotion will not work at all, and other promotions will work fantastically. The point is to learn and get better as you go.
Whatever you do, solicit feedback. Consistently ask customers: "where did you hear about us?" Double down on the promotions that they tell you were effective at getting them into your business.
With this feedback loop in place, you will get better and identify the programs and channels that bring in the right type of customer for your business.