Customer service: the new spectator sport. Your brand is up to bat.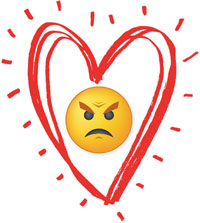 You probably think your company is hitting it out of the park with customer service. Well, sorry to break it to you, but you are probably only hitting singles and may even be hitting foul balls. And now, everyone is watching because customers are using social media (Facebook, Twitter, etc.) to err their grievances, turning their friends against your brand. That may seem harsh, but it is an opportunity to step up to the plate, and really show how you serve your customers and knock one out of the park.
Customer service in the social media age is the focus of our interviewee, Jay Baer's, new book: Hug Your Haters. He chatted with us about how you can use customer service as a way to build your brand.
Jay is a marketing luminary, and we are exceptionally fortunate to learn from his wisdom. He is an industry influencing / New York Times bestselling author, regular headline speaker, a prolific podcaster and the principle consultant at Convince and Convert.
| BMB's Interview Series features conversations with marketers and business owners who exemplify brand marketing. |


Colin Finkle: What is the definition of the term "brand" to you?
Jay Baer: The collections of characteristics consumers assign to your company, and how those characteristics make them feel about you.
Colin Finkle: You are well known in the marketing community, but can you tell us about your background for those not familiar?
Jay Baer: My original career was as a political consultant. I ran political campaigns as a young professional, and transitioned from politics to "regular" marketing, and from "regular" marketing to digital marketing.
Colin Finkle: You have a new book: Hug Your Haters. What is it about?
Jay Baer: Hug Your Haters is about customer service disruption. Customer service is being disrupted in the same way marketing has been disrupted. Yet, 1/3 of all customer complaints are never answered. Today, customer service is becoming a spectator sport, and companies must totally rewire how they handle customers (especially online). Hug Your Haters is the playbook for doing just that.
Colin Finkle: Unlike the majority of business books out there, there are research methods and data here! Can you talk about the research and why it was important to you?
Jay Baer: 80% of companies say they deliver exceptional customer service; 8% of their customers agree. That stat from Bain demonstrates that most companies don't think they need to get better at customer service. Thus, when writing a book on the topic I wanted to make sure that the recommendations and findings were grounded in fact and research, not anecdote and opinion. I worked with Edison Research on a landmark, proprietary study into the science of complaint. Who complains, where, why, and how. The findings are the spine of Hug Your Haters.
Colin Finkle: Your books have been known for creating dialogues in the marketing industry that lead to change. What conversations do you want this book to inspire?
Jay Baer: That customer service is a spectator sport, and as such, customer service is the new marketing. A way to meaningfully differentiate your business in comparison to competitors.
Colin Finkle: You cite the stat that 80% of companies believe they are delivering great customer service but only 8% of customers agree. Clearly, there is a disconnect there. How do companies become more honest and accountable for their customer service performance?
Jay Baer: It's part cultural and part operational. First, companies need to embrace that customer service is a lot more than a necessary evil, and that truly great customer service can set them apart. Second, companies need to put the resources into customer service to be able to give customers a noticeably better experience. Ultimately it's 50% want-to and 50% how-to.
Colin Finkle: What is the effect on a company's brand when you don't respond to a complaint? And when you do?


Jay Baer: The research for the book found that when customers do not get an answer, it decreases their advocacy on behalf of that brand by as much as 50%. Conversely, when they do receive a reply, it increases advocacy by as much as 25%.
Colin Finkle: Should we differentiate between the "marketing department" and the "customer service" department anymore? It seems to me that they are both about the customer relationships, and working in the same channels these days.
Jay Baer: It depends. Ideally, customer satisfaction operates horizontally as a layer, making a dedicated department unnecessary. In practice, however, marketing (+ sales) is typically in charge of getting the customers, and customer service is responsible for keeping them. It's not a bad system, as long as all parties are constantly communicating.
Colin Finkle: Readers may not know, but you are a regular host on the Social Pros podcast. Since we have a genuine social pro here, I have some questions. In a small or medium sized business, who should be posting to Facebook, Twitter, Instagram, etc.?
Jay Baer: In the best case scenario, it's whomever is closest to the customers and best understands their needs, attitudes, and desires. And in addition to Social Pros, my company also produces 5 other podcasts: Content Pros, Influence Pros, The Business of Story, The Convince & Convert Podcast, and Marketing Marvels.
Colin Finkle: In the early days of social media, startups and small business were seeing tremendous value in building their brand from unpaid marketing efforts in social media, Facebook specifically. Is this still the case? Or do you have to pay for ads and "boosted posts" now?
Jay Baer: Organic social can be a terrific way to interact with your existing customers, not dissimilar from how email newsletters work, strategically. To reach potential new customers, paid amplification is often necessary today.
Colin Finkle: What is the single best behaviour a business owner can do to build their company's brand.
Jay Baer: Schedule time every single week to talk to actual customers. No spreadsheet can tell you everything you need to know about customers needs, attitudes, and desires.
Colin Finkle: Any other advice for a fellow marketer or business owner in the midst of fighting the good fight…?
Jay Baer: Don't get frustrated by trying to be everywhere. Pick a couple of spots where you can do a great job, and focus your efforts there.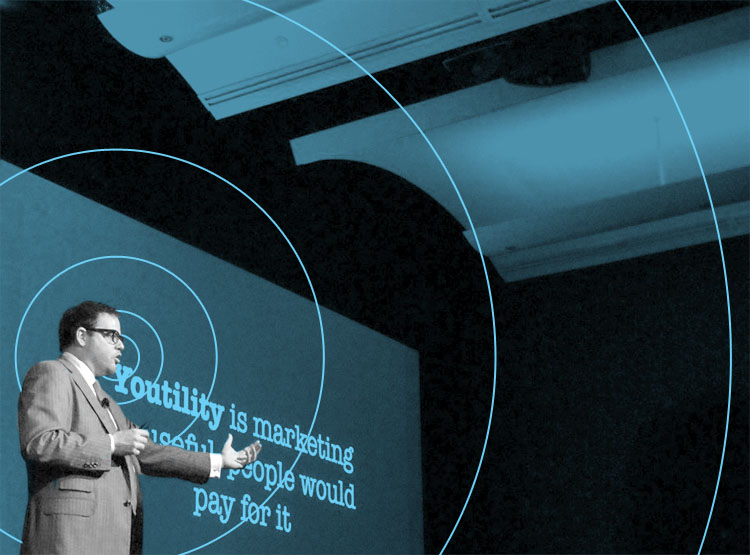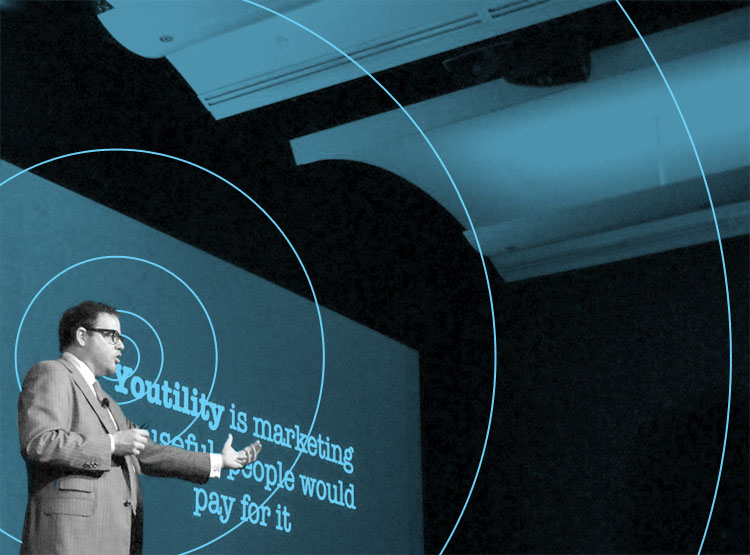 If you got value out of this interview, then you may also enjoy BMB's interview with Alexander Mimran who explains how his company, Minbox, is "lasting mental footprint in the customer's mind." And find more interviews in the rest of the BMB's Interview Series.
–
Jay Baer helps businesspeople fundamentally rethink their approach to marketing and customer service, helping them gain more customers and keep those they've already earned. Jay is the founder of Convince and Convert. C&C has two division: consulting and media. The consulting helps brands connect with customers in the social media age. Convince and Convert media is the publisher of many helpful blog posts, podcasts and books. Jay is the author of many of those books, including Hug Your Haters, Youtility (New York Times bestseller), and The Now Revolution. He is a regular speaker at marketing and business conferences. You can find him on Twitter, Facebook, Linked In, Instagram, Parescope and Slideshare.
Colin Finkle is a marketer, designer, and author. He has worked with many Fortune 500 companies to help them best represent their brand at retail, you can see his work on his website. He is the author of the sci-fi book series: The Neverborn Saga. You can find him on Twitter and Linked In.