Displaying your brand's personality can deepen your connection to customers.
Brand personality is similar to that of a human — with distinctive traits that make the business stand out from others of its kind. Your brand can be serious, humorous, or casual. Your company's identity is wrapped up in the way you communicate and interact with the outside world, as well as your internal corporate culture.
There are around 30.7 million small businesses in the United States alone. If you want to stand out in the eyes of the general public, you have to develop a strong voice. One of the best ways to do this is to study how other companies present themselves and become unforgettable. Here are eleven ways to stand out and examples for each branding strategy.
Examples of Brands Displaying Personality:
Chupa-Chups
Personality Trait: Youthful
Channel: Print Advertisements
Chupa Chups sells candy, so their brand persona is lighthearted and youthful. The marketers make sure that every brand touchpoint leaves the viewer with a sense of fun.
One of its print ad campaigns for suckers highlights this whimsical side for its sugar-free products. It lays a lollipop on the ground and shows ants marching past and not paying any attention to the candy because it isn't sweet.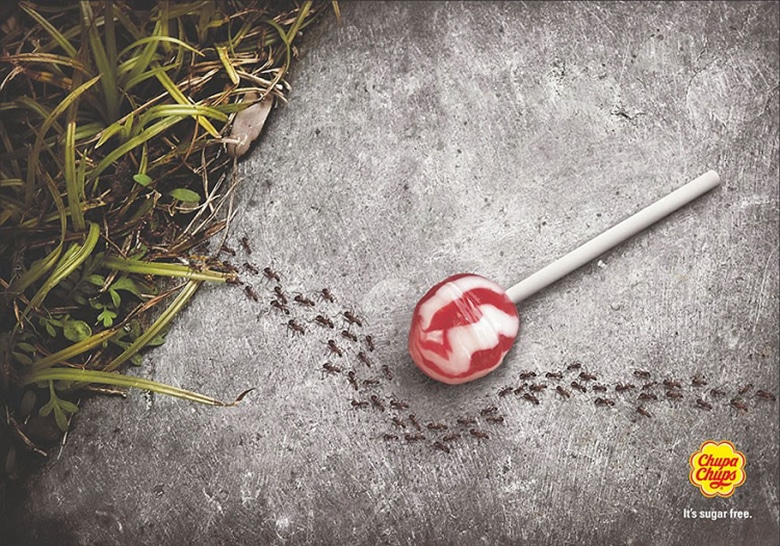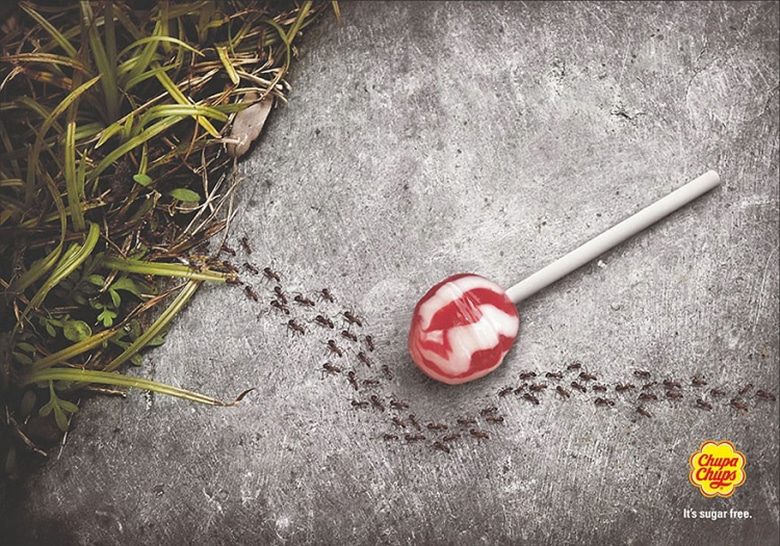 What can you learn from Chupa-Chups?
Whether you send out a postcard to your mailing list or take out an ad in your local newspaper, everything should have a clear focus. Don't try to sell your entire product lineup in a single advertisement.
Instead, think about that one thing that brings in new customers or makes your business stand out. What is unique about you? What personality trait can you project in your promotion?
Wendy's
Personality Trait: Sassy
Channel: Twitter
Wendy's is an example that is often used to highlight social media marketing — and for a good reason. Their social media team does a great job keeping the brand in the public conversation.
Wendy's has a distinctive, snarky personality that's attractive to younger people. It often adds grumpy and tongue-in-cheek responses to the posts of followers.
However, it's been known to jump into a conversation with competitors as well. Whoever is running the social media has a quick wit that almost verges on insulting but doesn't cross any real lines.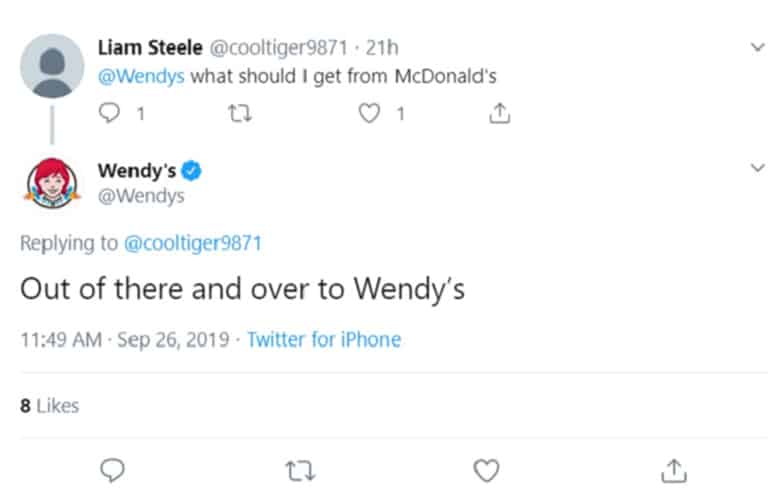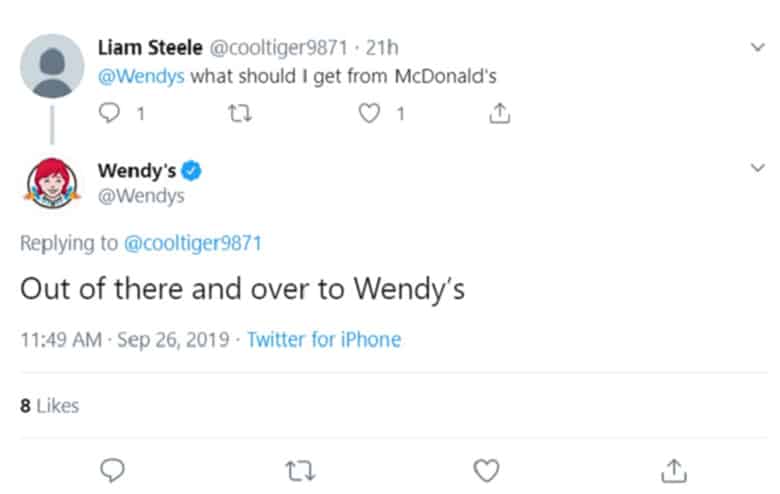 What can you learn from Wendy's?
If you want to get to know your target audience, it's essential to develop a strong presence on social media giants such as Twitter. Frequent posts and responses to customers give you a chance to show off your brand's personality.
Replay Lincoln Park
Personality Trait: Nostalgic
Channel: Retail Location
A fun bar in Chicago named Replay Lincoln Park used experiential graphics to transform its establishment into the iconic Moe's Tavern from the animated television series "The Simpsons." By using iconic menus and adding a few graphic touches, the bar took on the look of the same place Homer visits so often in the show.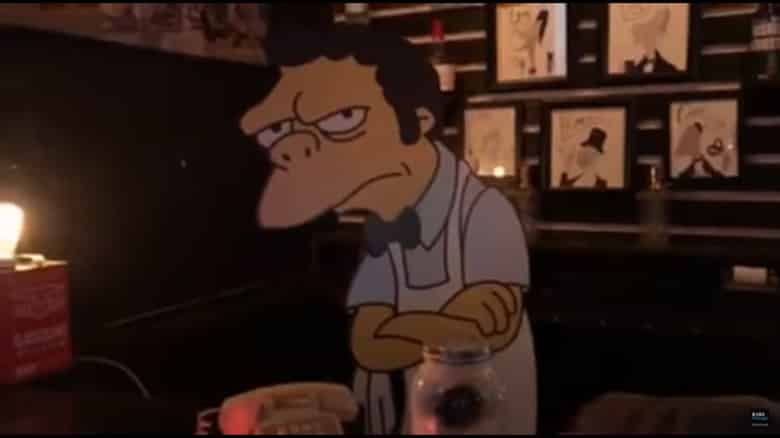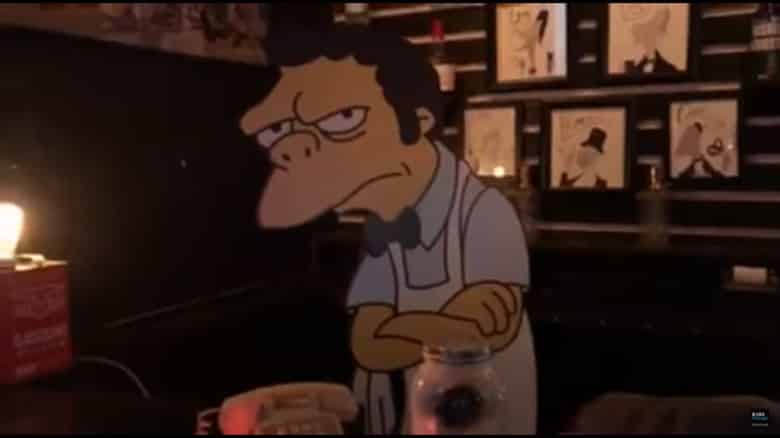 What can you learn from Replay?
Experiential graphics pull your customers into another world and can highlight what makes your company special. Think about inviting local people in and have them add their own touch to a mural or interact in some way with your visual displays. Some interactive graphics use current technology, working alongside a downloadable game or app on the user's phone.
Such an environment and technology may seem expensive. The costs of development of an app as well as technology like touch screens are getting less and less costly.
Think of it this way: how much business would a genuinely unique and talkable experience be? The return on investment could be unimaginable.
Etro
Personality Trait: Adventurous
Channel: Retail Storefront
Etro recently won an award from WindowsWear for the best window display. The layout and scene show off where and how you might wear their clothing line.
Etro's presentation was a fan favorite. It used vibrant colors and mannequins in a jungle setting. The display also featured lemurs in vivid colors, such as orange.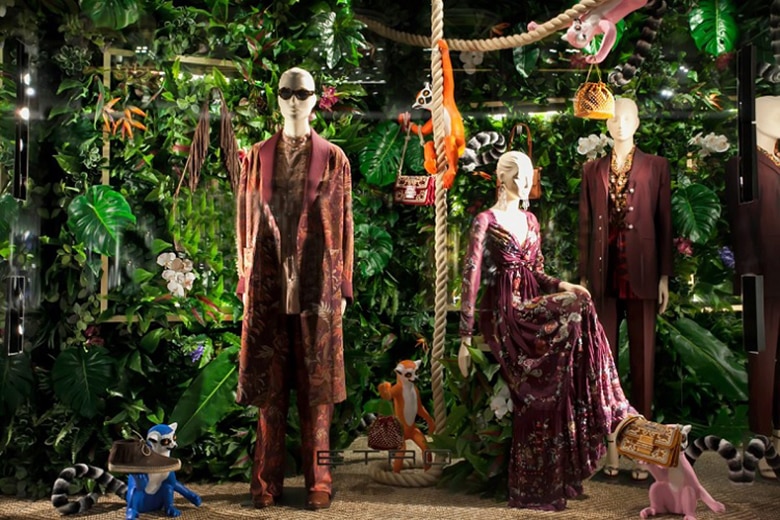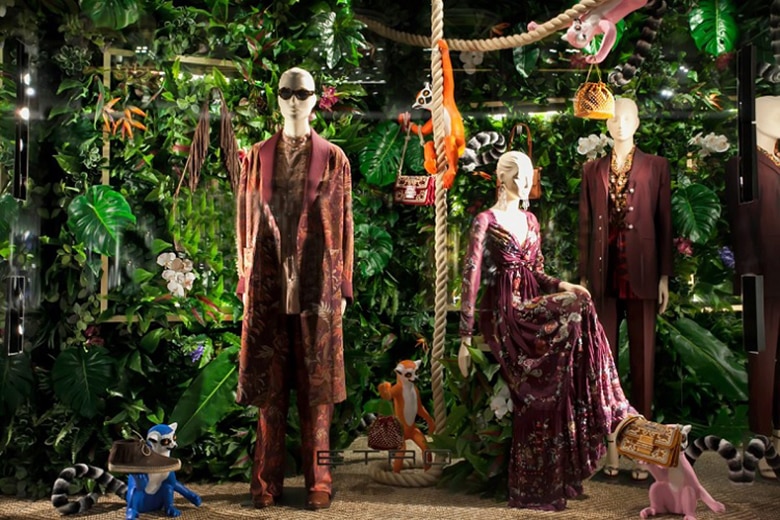 What can you learn from Etro?
When people walk past your store or browse your website, do they know what you offer and who you are as a retailer?
If you have a retail location, you can use signs and displays to make the experience interesting for passersby. You're much more likely to gain additional foot traffic if you can keep things unique enough to capture attention but still be highly personalized.
Ceolini
Personality Trait: Rugged
Channel: In-store Displays
Ceolini does an interesting job of creating vivid in-store displays that pull people into an experience form the minute they step inside the store. It uses the wording "It's Cold Outside" and then creates a frosty scene, rounded out by colorful winter jackets and turtlenecks.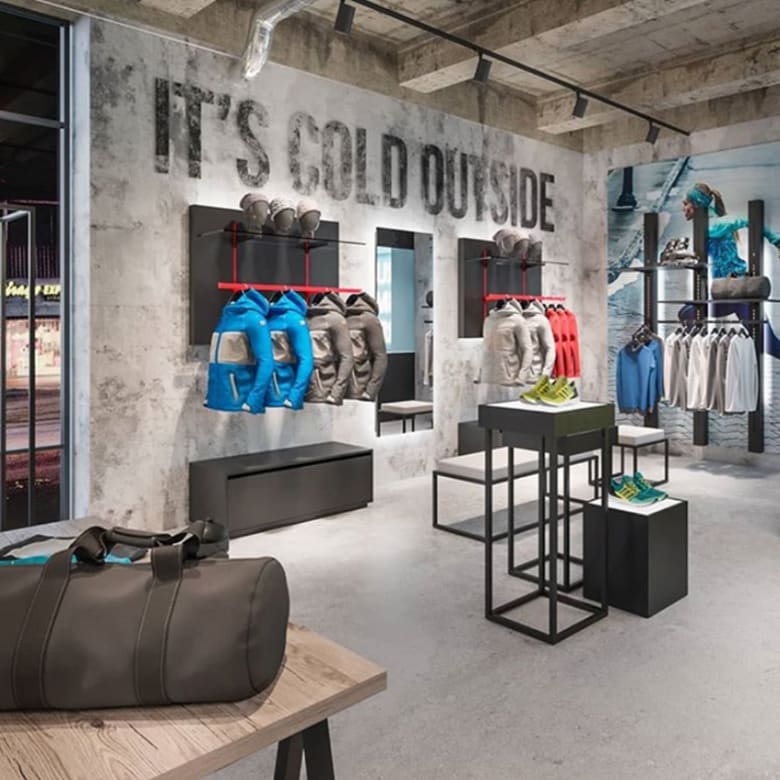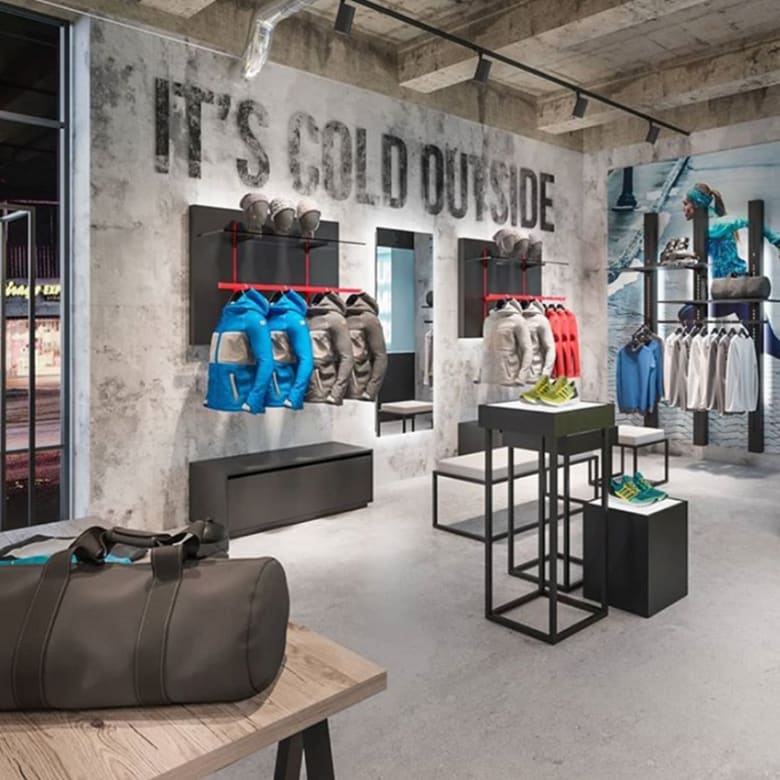 What can you learn from Ceolini?
Your in-store displays are another chance to show off your brand's personality while also highlighting specific products. Well-designed graphics and well-chosen props set the tone for additional sales.
Try to tap into current concerns with your presentations and meet customer needs, but also show why your brand is the right choice for them.
Vionic Shoes
Personality Trait: Classic
Channel: Facebook Fan Page
Vionic Shoes has a series of videos called "How to Wear It" that feature different shoes and styling options. The videos are under 30 seconds. They sum up the company's attitude and demonstrates that it has a shoe for any occasion.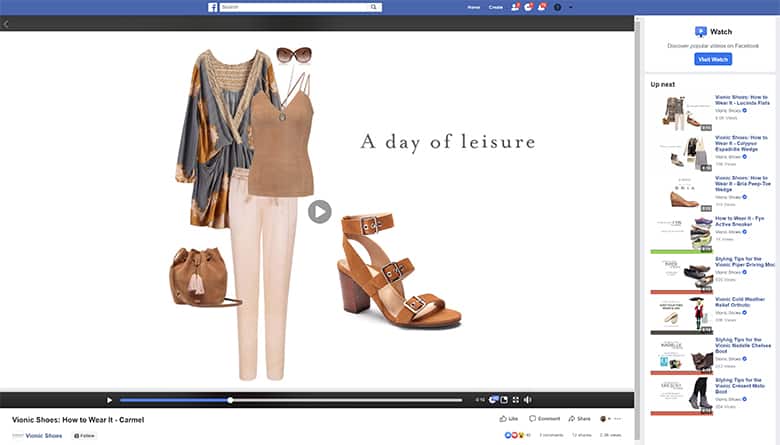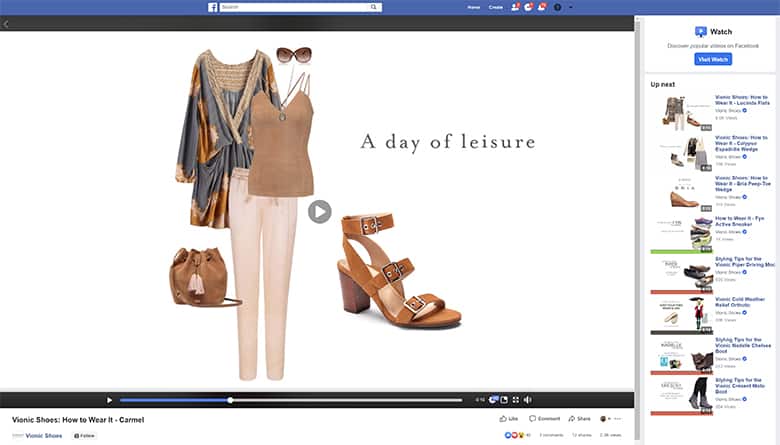 What can you learn from Vionic Shoes?
Facebook has approximately 2.41 billion active monthly users. Everyone is on Facebook one way or another.
One of the advantages of highlighting your business on Facebook is that you can do a live feed or post premade videos. Both can help consumers get to know who you are, as well as introduce them to some of your employees.
Cricket Wireless
Personality Trait: Confident
Channel: Webpage
Cricket Wireless has a landing page called "Why Cricket?" On the page, it highlights various advantages, such as the lower cost, better customer service, and more 4G LTE coverage. By showing how it compares with other providers, it highlights its unique benefits.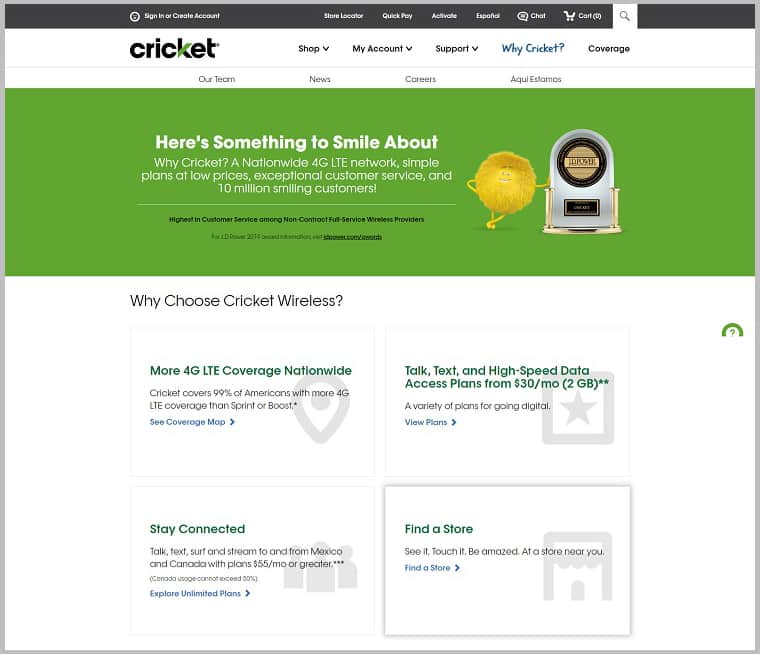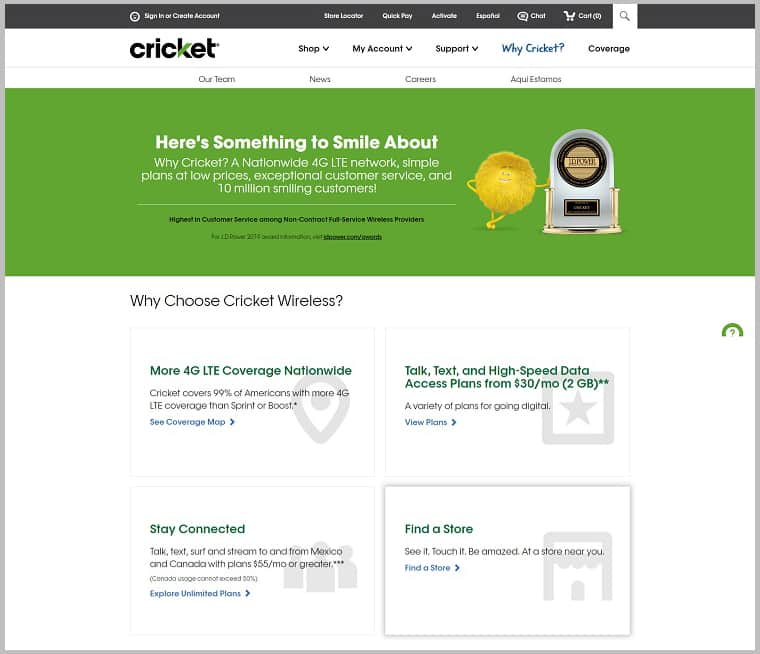 What can you learn from Cricket?
Have you tried a vertical or horizontal branding strategy in your marketing yet? Vertical branding compares your product or service to your competitor's service and explains why you're better. Vertical branding highlights what makes you special or what makes your product or service different, and better for some people.
Mailchimp
Personality Trait: Personable
Channel: Logo
Mailchimp has used the same script text and colorful monkey logo for years. Recently, though, it switched to a sans serif, bold font, and added a monochrome monkey sketch.
The result is a less cartoonish appearance more in keeping with the work it does with business professionals. However, the new logo still maintains the fun of the chimp and the brand identity. The logo is far more personable and relatable to Mailchimp's users who are running eCommerce stores and side hustles.


What can you learn from Mailchimp?
Does your logo represent who you are as a brand? Is it hopelessly outdated and not in keeping with your overall personality?
Don't be afraid to throw out the old logo if it doesn't represent your brand's personality. A logo that is more appropriate to your brand will be the shining star of your marketing materials.
Hey Girls
Personality Trait: Caring
Channel: Print Advertising
Hey Girls offers feminine hygiene products and is set up on a buy-one-give-one model. You can also donate to girls in poverty who need sanitary supplies.
It ran an ad in magazines highlighting the difficulties of not having what you need to get through your time of the month. The brand also highlights how many girls struggle in the U.K.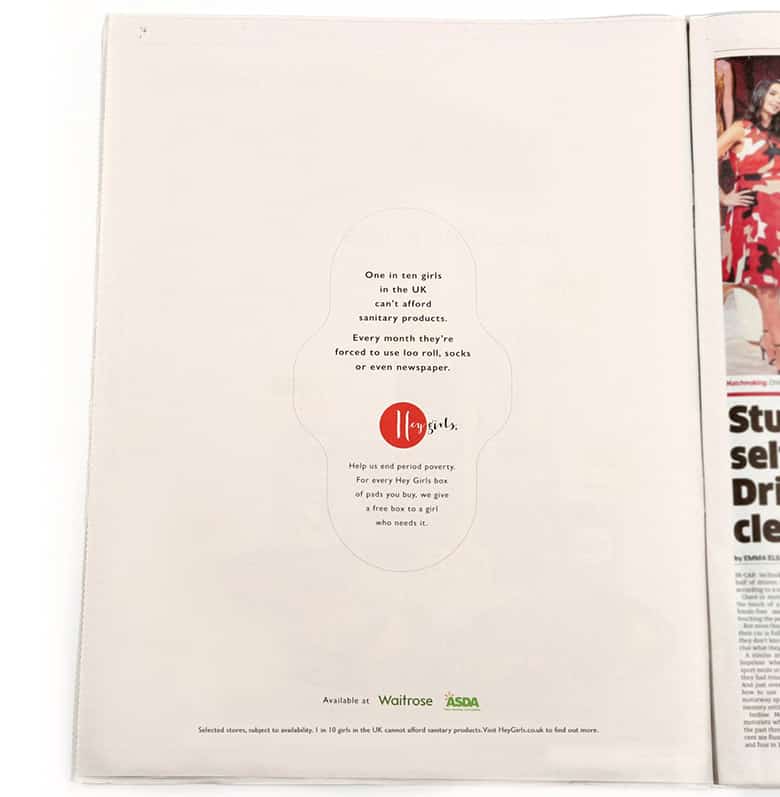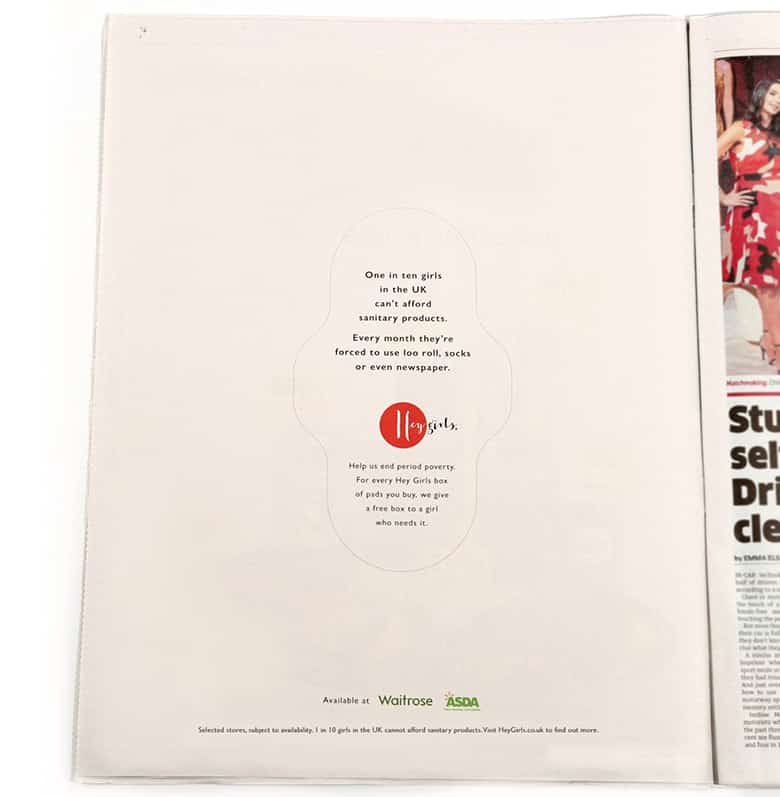 What can you learn from Hey Girls?
Don't try to be like your competitors. Your brand is a reflection of who you are. The causes you care about are different from the ones other brands care about.
Don't be shy about sharing what makes you unique and telling others about your passions and values. People don't appreciate inauthenticity, so don't try to put on airs and only embrace what you love.
Coca-Cola
Personality Trait: Gregarious
Channel: Tag Line
Coca-Cola has long used the line "Share a Coke" to differentiate its beverages. From the '70s campaign of "I'd like to teach the world to sing" to today's "Share a Coke" campaigns with people's names on bottles, the slogan seems to work well.
What can you learn from Coca-Cola?
Come up with a short line that explains your company and what you most want consumers to gain from using your product. You can focus on your cause, on the benefit of using your product, on the fun in your brand, or anything else you'd like, but be unique and descriptive.
Nike
Personality Trait: Athletic
Channel: Engagement
Nike has reached its customers who love sports since the 1980s, getting numerous athletes to endorse its products and coming up with sneakers, primarily geared toward individual sports. Notice the large display on its landing page featuring basketball-themed clothing, shoes, and more.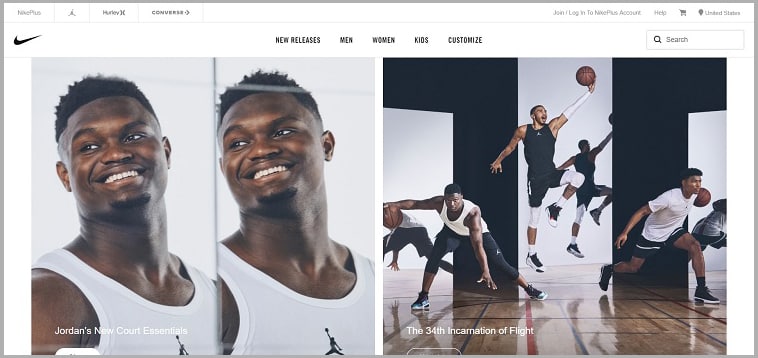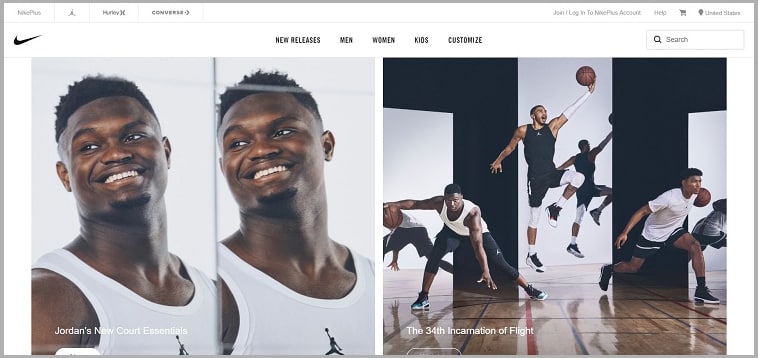 What can you learn from Nike?
Part of understanding who you are as a brand is figuring out how other people see you. Who is your target audience, and why do they use your products? Figuring out who you are in the eyes of consumers helps you determine how the outside world sees your brand.
Remember, Nothing is Set In Stone
Your brand's personality will change and evolve with time.
Don't be afraid to let your brand personality change and grow over time. Companies tend to mature and find new interests and passions — make sure you tap into your target audience and stay abreast of what engages them. If you're aware of how actions on your part might appear to the outside world, you should steadily gain customers and a brand reputation.