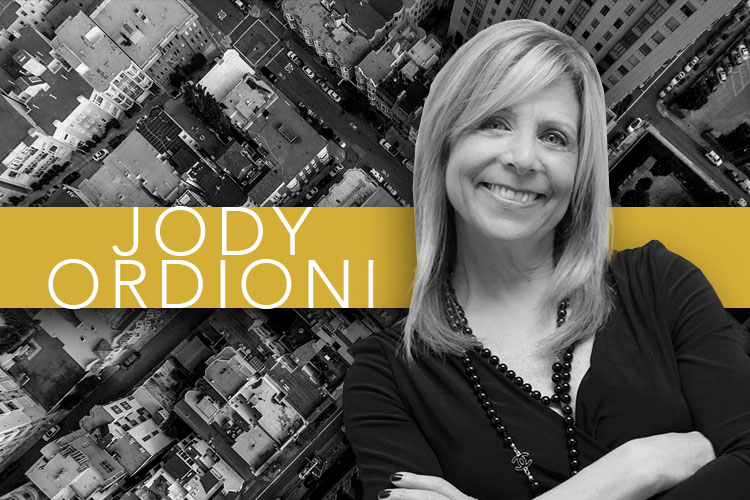 Wake up, executives. You have a brand with your employees, and it is affecting the bottom line, big time.
I, Colin Finkle, am guilty of this: when the industry, including me, talks about branding, we mean an organization's brand with its customers unless we explicitly say otherwise. The consumer brand is the fun bit, and the easiest one to talk about because we at least have the illusion of control over it. But there are more types of stakeholders than just customers. There are investors, suppliers, regulators, competitors, and employees and they all fit into the brand puzzle.
Jody Ordioni is here to evangelize the employee brand and the power it holds. The brand in your employees' minds can affect the things you would expect (turnover, hiring costs, ability to attract top talent, etc.) but it also affects the consumer brand and the profitability of a company more than any other factor. Fulfilled, loyal employees build strong brands. The top five most loved brands are also the top five most desirable employers.
Jody Ordioni's book, The Talent Brand (Amazon)
, (our review) changes our thinking and give us tools to understand and start controlling our organizations' talent brand. BMB sat down with Jody to talk before reviewing her book.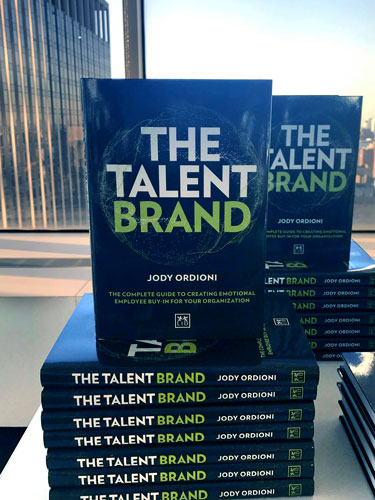 ---
"[Great brands] have formed an emotional connection with it that extends beyond[…]"
Colin Finkle: What is the definition of the term "brand" to you?
Jody Ordioni: To me, a brand is a person, place, service or thing that has distinguished itself from other similar people, places, services or things because you have formed an emotional connection with it that extends beyond the mere qualities they possess.
Colin Finkle: You worked for at large advertising agencies, J. Walter Thompson and Omnicom, in New York in the 15 years before starting your own firm. Was your experience as distinguished as it sounds?
Jody Ordioni: Yes. Although I began my career within a consumer marketing agency, I soon became enamored with the opportunity to make a significant positive impact on people's lives. The senior leadership positions I held within these flagship brands provided me with that chance, along with a true global knowledge-sharing network and tremendous exposure to a variety of industries and offerings. It was an extraordinary foundation for everything that's come after.
Colin Finkle: You started and lead your own branding firm now: Brandemix (brand + epidemics, as in viral brands). What prompted that big jump?
Jody Ordioni: I was very much inspired to serve an unmet need in the branding space – and that was/is the opportunity to strategically connect the variety of messages that companies put out in the form of advertising, corporate/internal communications, and recruitment. At the time it was a revolutionary idea and a challenging endeavor because organizations were not structured in a way in which one could easily assemble interdepartmental stakeholders to support a talent brand initiative.
Today, I am happy to see that the trend is growing more popular and as CEOs are growing savvier to the benefits of such alignment, I have no doubt it will soon become best-practice in the world of branding.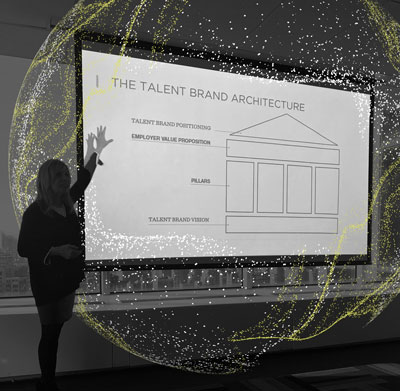 Colin Finkle: Both Brandemix and 'The Talent Brand
' highlight that a company has a brand both with the customer and with the employee, which we have written about as well. Why are people so quick to forget about the internal face of a brand? Often, the internal and external brands are very different which leads to dissonance.
Jody Ordioni: The true art of brand alignment is not easy for a host of reasons and I'm not sure that people "forget" about it as much as they don't ever consider it. As every professional knows, we've all become time-challenged and forced to do more with less. This creates a narrow view based on what do we need to do, and how fast we have to do it. It might be that in the interest of ease and speed, we forsake a better though more complex solution that has a greater return on our efforts.
Colin Finkle: Your book, The Talent Brand
, details a new way of thinking about the brand of your company in the minds of its employees. It is a natural sell to an executive who perceives a problem with their company's talent brand. What is the pitch to an executive who doesn't think their company has a problem?
Jody Ordioni: Senior executives are largely interested in any initiative that has a strong positive impact on the bottom line and as such, crafting a strong Talent Brand will capture their attention. It will reduce the percentage of employee turnover and thereby save money on the costs and resources associated with continuous recruiting, onboarding and training. Further, as the book points out, there is a strong correlation between employee retention and customer loyalty and spending, so it should be an easy pitch.
Colin Finkle: I can't think of any two divisions of a company typically more siloed than marketing and human resources; this is ironic seeing how they both think about people all day long. What are the benefits of making sure these departments are communicating regularly and helping each other more?
Jody Ordioni: In many ways, marketing professionals need to truly understand the benefits of engaging employees in the talent brand. Social media could extend each employee's reach to another 100 people within their network. That means that an employee population of 1,000 include can influence another 100,000 people who can invest, purchase products, or refer more employees. And, a strong collaboration with marketing means HR has access to great talent to work on their campaigns, and more shareable content and pictures to truly bring the talent brand identity to life.
Colin Finkle: What do you think is an appropriate response to an employee who is found to be talking negatively about their employer on social media and tarnishing the company's talent brand? Do you take the feedback? Do you fire the employee? Both?
"While it may be difficult to read, employees are talking about your company on sites like GlassDoor[…]"
Jody Ordioni: Leaving negative feedback about your employer is not all that different from leaving negative feedback about a hotel or restaurant you visited. While it may be difficult to read, employees are talking about your company on sites like GlassDoor and perhaps even talking about you on their own social pages. It is better to be aware of it, and take appropriate measures to bring the conversation back into a more private discussion where you can have a frank conversation and take actions that improve the situation. While there is no one approach to negative feedback, the most important things are to have a social media policy in place and make sure that all employees are aware of what is considered appropriate.
Colin Finkle: In your book, The Talent Brand
, you outline a process to interview employees to get a snapshot of a company's talent brand. What was the juiciest tidbit you found out about a client company's brand when going through this process? You don't need to name names.
Jody Ordioni: The juiciest tidbits are often in the disparity between what the executives say about the culture and what the employees have to say. In one case the CEO said that each employee was encouraged to take risks, and empowered with a magic paintbrush, offering them the opportunity to paint their own future in any way they dreamed. On the other hand, the employees described it as the Blame Game, where mistakes were not tolerated and everyone was throwing everyone else under the bus.
Colin Finkle: Any other advice for a fellow marketer or business owner in the midst of fighting the good fight…?
Jody Ordioni: Yes, culture drives brand engagement and along with brand engagement comes a chance to differentiate your company's products, charge more and yield greater returns. Take the time to define and promote your culture and truly build a brand stronghold that supports loyalty and preference within all your audiences including the talent you need to drive your business forward.
Colin Finkle: If people want to discuss the book with you or work with Brandemix, where can they reach out?
Jody Ordioni: I would love to connect – people can reach me at [email protected].
---
If you liked this article, be sure to read:
BMB's review of Jody Ordioni's book, The Talent Brand: The Complete Guide to Creating Emotional Employee Buy-In For Your Organization.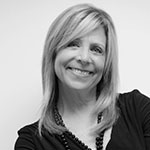 Jodi Ordioni engages with Marketing, Human Resources, Communications and Talent Acquisition professionals to implement best-practice, brand-aligned campaigns that attract, educate, inspire and engage audiences to produce sustainable business results. She is the Chief Brand Officer and President of Brandemix, a brand marketing agency in New York City.
Full disclosure. This article includes affiliate links to Amazon.com. Colin Finkle earns a small fee everytime a book is purchased as a result of clicking the links.