Photo Credit: Photo of model by Anela/peopleimages.com via Adobe Stock.
Sub-brands can be a strategic tool for brand managers to modify the expectations of customers.
A sub-brand is a brand within a brand. A sub-brand uses a unique name for a product and service that can develop its own brand. Sub-brands have their own customer expectations and personalities that are different from the parent brand.
Sub-brands can be a powerful tool for marketers because of these effects. We explore some case studies of sub-brands that have been successfully used to distinguish a product or target a niche market.
Examples of successful sub-brands:
Samsung Galaxy
Toyota Prius
McDonald's Big Mac
AMD Ryzen
Coca-Cola Zero Sugar
Hot Wheels id
Schwab OneSource
Lenovo Legion
Call of Duty: Black Ops
Uber Black
Microsoft Xbox
Walmart Supercentre
Sony Alpha
Apple iPhone
Philips Sonicare
Manulife One
Amazon Alexa
DoubleTree by Hilton
I expand on each of these examples below.
---
PROMOTION
---
Sub-brand basics
Here is a quick primer on what a sub-brand is and what it can do before we get into some sub-brand case studies.
What is a sub-brand?
A sub-brand is a brand within a brand.
A sub-brand is a unique name that is associated with a parent brand. The sub-brand always appears in the context of the parent brand. For example, the Big Mac sub-brand is always shown in a McDonald's restaurant or advertisement, and never alone.
Sub-brands can have sub-brands of their own. For example, the Subaru Impreza WRX describes the performance version of Subaru's mid-sized sedan and hatchback. "Subaru," "Impreza," and "WRX" are all different brands that are presented in different ways by marketers and thus have their own personalities in customers' minds.
The easy way to tell if a company considers something a sub-brand is if there is a registration mark, copyright mark, or trademark beside the product name.
Parent Brand
The brand above a sub-brand.
A parent brand is one that has one or more sub-brands. A parent brand can also be referred to as an umbrella brand or family brand.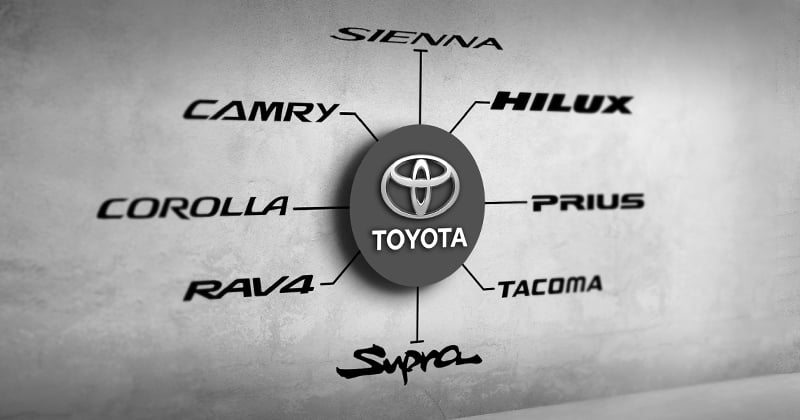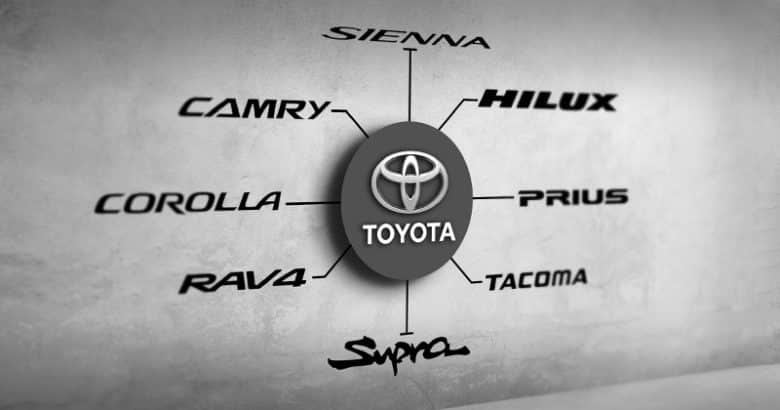 Why are sub-brands useful?
Sub brands modify a customer's expectations and associations.
Sub-brands help marketers differentiate their products. For example, Toyota uses the Tacoma to describe its mid-sized truck. A customer knows what to expect when Toyota or someone they know talks about a Tacoma.
Branding a product allows the product to develop its own unique brand; people will form opinions and expectations of what that sub-brand means. For example, McDonald's could call their flagship product "a double-decker hamburger," but they call it the Big Mac instead. Some people love it and others hate it, but we all have an idea of what a Big Mac is.
Customers are more likely to try the parent brand's other products if they connect with an individual sub-brand. For example, if a customer is attracted to the Corvette, then they are more likely to buy a Chevrolet vehicle, Corvette or not. This effect is why a flagship product strategy works.
Sub-brands can also be used to explore niche markets. For example, Sony uses the Playstation sub-brand to go into the gaming market. Sub-brands can be marketed to have a brand personality better connects with the people of the market the sub-brand is targetting.
A sub-brand can be spun out from its parent brand. The Ram truck brand is an example. Is Ram a separate company from Dodge? No. The Dodge Ram was a sub-brand until 2010 when Chrysler restructured and separated Ram trucks as a separate division and brand from Dodge.
Brand Architecture
Sub-brands are an integral part of brand architecture.
If you are a brand builder, then often there is more than one brand that you are building: the brand of your business and the brands of your products.
Brand managers can choose to have a branded house whose products are named with standard terms. For example, the "Chase Checking Account" product name says exactly what it is. All the brand equity accrues to the company brand with the branded house strategy.
The other strategy is to have a house of brands, where different offerings from the same business have different brands. These brands can be completely independent, like many of the Proctor & Gamble brands, or they can be linked to a parent brand, like 3M.
Brand architecture is the structure in which all the brands owned by a company are presented. The brands can be master brands, sub-brands, endorsed brands, associated brands, and independent brands. We review all of these in our article on brand relationships, but we are focusing on sub-brands in this article.
---
PROMOTION
---
Examples of Sub-Brands
Now that we understand what sub-brands are and how they can be used strategically let's look at some successful sub-brands operating today.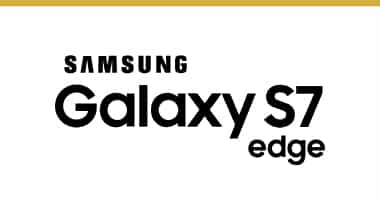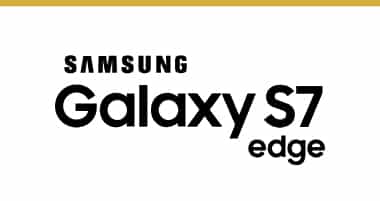 Samsung Galaxy
| | |
| --- | --- |
| Parent Company | Samsung |
| Parent Brand | Samsung |
| Sub-brand | Samsung Galaxy |
| Product / Service | Smartphones, Tablets, Wearable Tech |
| Other Sub-brands | Samsung QLED TV, Samsung SmartThings, Samsung EVO |
Samsung is a wide brand, meaning it has it's the Samsung logo gets stamped on a variety of products from laptops to washing machines. It is essential for such a brand that large to have sub-brands in its brand architecture. Brand managers need to help customers delineate the product line and implicitly understand the nature of the product.
The Samsung Galaxy sub-brand denotes any on-the-go tech product: tablets, smartphones, watches, and Bluetooth earbuds. Everything they make that competes with Apple.
The Galaxy brand is working for them. Samsung is the number one smartphone manufacturer by market share.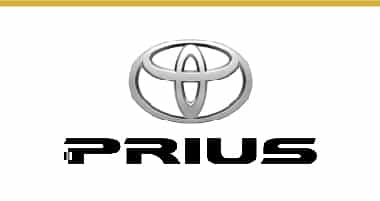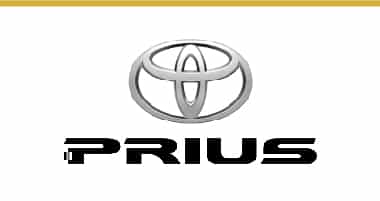 Toyota Prius
| | |
| --- | --- |
| Parent Company | Toyota |
| Parent Brand | Toyota |
| Sub-brand | Toyota Prius |
| Product / Service | Hybrid Car |
| Other Sub-brands | Toyota Rav4, Toyota Hilux, Toyota Corolla |
Toyota is breaking my heart with the management of its Prius sub-brand. As cool in the eco-friendly community as Tesla is today, Prius was equally cool ten years ago. A decade ago, if you wanted to be seen as helping the environment, then you drove a Toyota Prius. The brand was the leader in environmentally friendly transportation.
Toyota has squandered that lead in mindshare by mishandling the transition to all-electric vehicles. If you define Prius as "hybrid technology," then I understand why they would be hesitant to redefine it as all-electric. But I think most people thought of a Prius as an environmentally friendly vehicle and could have gone all-electric.
Toyota eventually released the Prius Prime, a plug-in hybrid vehicle (PHEV), but was late to the market, getting beat by offerings like the Hyundai IONIQ.
Toyota has invested a lot in fuel cell vehicles, which are cars that are filled with hydrogen instead of gasoline. Their Mirai sub-brand may replace Prius as the leading green-tech Toyota brand. Only time will tell.
---
PROMOTION
---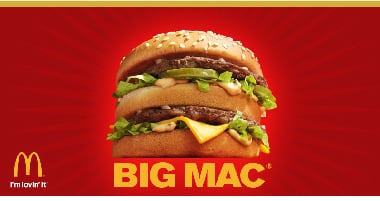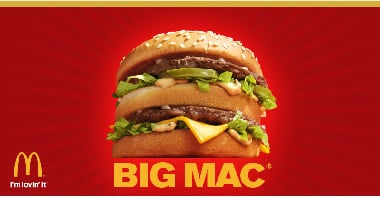 McDonald's Big Mac
| | |
| --- | --- |
| Parent Company | McDonald's Corporation |
| Parent Brand | McDonald's |
| Sub-brand | Big Mac |
| Product / Service | Double Decker Hamburger, 4 Patty Double Decker Hamburger |
| Other Sub-brands | McChicken, McCafe, Egg McMuffin, Mighty Angus |
The McDonald's Big Mac is a fantastic example of how a sub-brand can modify customer expectations. They could have called it a double-decker hamburger, but you would have expected something completely different than the Big Mac. A Big Mac has special sauce instead of condiments.
The Big Mac has taken on a life of its own, and that happened because the McDonald's executive in 1967 decided to create a sub-branded product instead of a plain old hamburger with more meat.
What product in your brand's line could you make into a signature product like the Big Mac?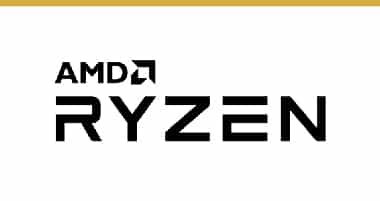 AMD Ryzen
| | |
| --- | --- |
| Parent Company | Advanced Micro Devices, Inc. |
| Parent Brand | AMD |
| Sub-brand | AMD Ryzen |
| Product / Service | Desktop Processors |
| Other Sub-brands | AMD Radeon, AMD EPYC |
For those of you that think there could not be anything more boring than microprocessors, think again. The AMD marketing team does a great job making computer hardware exciting and emotional and responding and encouraging the passion of their brand advocates.
AMD Ryzen denotes the processors meant to personal computers, not servers which don the AMD EPYC sub-brand. The AMD Ryzen Threadripper is the Corvette of the line; it is often the fastest processor on the market.
---
PROMOTION
---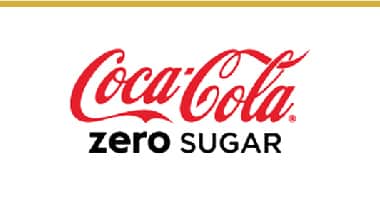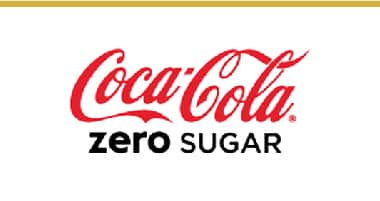 Coca-Cola Zero Sugar
| | |
| --- | --- |
| Parent Company | Coca-Cola Ltd. |
| Parent Brand | Coca-Cola |
| Sub-brand | Coca-Cola Zero Sugar (Previously Coke Zero) |
| Product / Service | Zero Calorie Carbonated Beverage |
| Other Sub-brands | Diet Coke |
Coca-Cola has one of the purest and cleanest brand architectures of any consumer packaged goods company, but even they will use sub-brands where appropriate. Coke Zero was launched in 2006 with a taste closer to Coca-Cola classic than people were used to with Diet Coke, which has a markedly lighter taste.
Coca-Cola recently switched from labeling their modern no-calorie beverage from Coke Zero to Coca-Cola No Sugar. They made this strategic move to bring the brand closer to Coca-Cola and further away from Diet Coke in the minds of the customers. The move makes sense since Coca-Cola No Sugar is supposed to taste like the Coca-Cola product.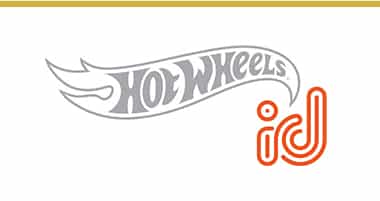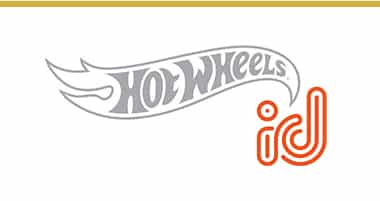 Hot Wheels id
| | |
| --- | --- |
| Parent Company | Mattel, Inc. |
| Parent Brand | Hot Wheels |
| Sub-brand | Hot Wheels id |
| Product / Service | Mobile App, Toy Cars, RFID / Bluetooth Portal, Track |
| Other Sub-brands | Hot Wheels Track Builder, Hot Wheels Speedometry |
Hot Wheels has been around with the same products for over 50 years. And those product—1:64 scale toy cars and tracks—are as fun today as it was in the late 1960s. Every generation has enjoyed pushing these cars around their parents floors. The average household has 50 Hot Wheels.
What has changed is technology. Video games, phones, and tablets are taking more and more time and attention of kids and pre-teens. It's easy to chock video games up as the laziest way of playing, but the constantly escalating challenge and unlockable content are compelling aspects of video games that toys haven't replicated.
Hot Wheels id is an attempt by Mattel to blend physical play with video games. Each car has a computer chip that can send stats like it's model, speed, and miles driven to an app on a phone or tablet. Kids can play with their real-life toys and the app can visualize games, track progression, and unlock coins and new tracks. This is called mixed-play and is the way of the future.
Hot Wheels id is my favorite sub-brand, so I wrote a detailed history and analysis of the Hot Wheels id sub-brand. Apple was responsible for Hot Wheels id! Read the article to learn how.
---
PROMOTION
---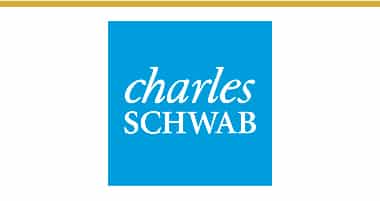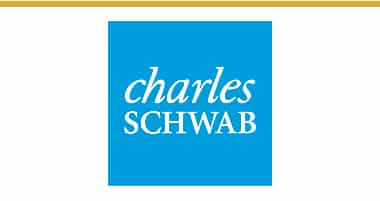 Schwab ETF OneSource
| | |
| --- | --- |
| Parent Company | Charles Schwab & Co. |
| Parent Brand | Schwab |
| Sub-brand | Schwab ETF OneSource |
| Product / Service | Exchange Traded Fund |
| Other Sub-brands | Schwab SIMPLE IRA, Schwab SmartStreet |
Sub brands are not only found in the business-to-consumer (B2C) marketing; you can find them in all industries, including the financial sector.
Charles Schwab decided to distinguish one of their exchange-traded funds with a sub-brand: OneSource. The Schwab STF OneSource is an invested pool of money that is collected through the stock market and kept track of through shares. Schwab wants the OneSource name to be synonymous with better than expected performance and no fees.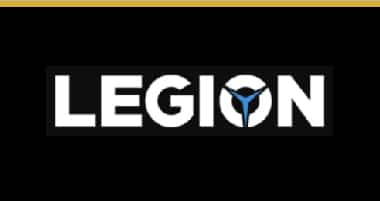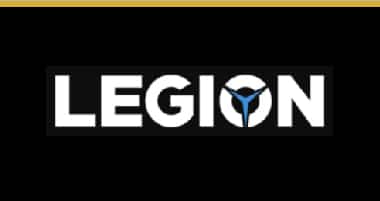 Lenovo Legion
| | |
| --- | --- |
| Parent Company | Lenovo Group Ltd. |
| Parent Brand | Lenovo |
| Sub-brand | Legion |
| Product / Service | Gaming Tower PCs, Gaming Laptops |
| Other Sub-brands | ThinkPad, ThinkStation, X1 Carbon, Yoga |
The decision to sub-brand can be challenging, but it is the clear choice when you need to talk to a different type of people with different values and language.
Ever since IBM sold them their PC business, Lenovo has become the standard for office computers. The Lenovo brand speaks to IT executives making big tech buys. But the Legion sub-brand needs to talk to gamers, and that requires a different approach and sub-brand.
The Lenovo marketers use a completely different set of language when talking about the Legion sub-brand, which makes sense because they are talking to gamers and not corporate IT managers. They use phrases such as "stylishly savage" and "gaming power." They even sponsor an eSports franchise: Team SoloMid (TSM).
---
PROMOTION
---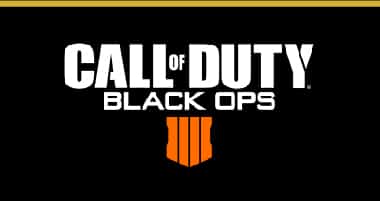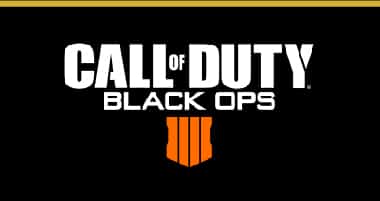 Call of Duty: Black Ops
| | |
| --- | --- |
| Parent Company | Activision |
| Parent Brand | Call of Duty |
| Sub-brand | Call of Duty: Black Ops |
| Product / Service | First Person Shooter Video Games |
| Other Sub-brands | Call of Duty: Modern Warfare |
The original Call of Duty was published almost two decades ago, in 2003. The game was a first-person shooter set in World War Two. There has since been fifteen more Call of Duty games published, one every year (except 2004.) The franchise became the standard for first-person shooter games featuring military action.
Call of Duty: Black Ops was one of those sequels but had a very different character and feeling. Instead of the open battlefields of various historical wars, Black Ops' main character was a CIA agent who had to travel around the world to thwart a chemical warfare attack. The game was also developed by Treyarch. Until then Infinity Ward, the developer of the original, developed the sequels.
Treyarch is now up to Call of Duty: Black Ops 4. Black Ops. The sub-brand denotes the more tactical gameplay with specialist roles and a plot with environments around the in a cold war setting.
A fun "zombies" gameplay mode is also expected in Black Ops games.
Uber Black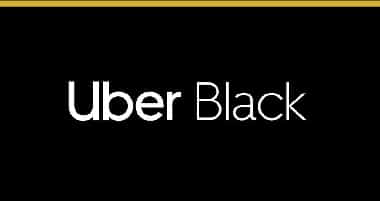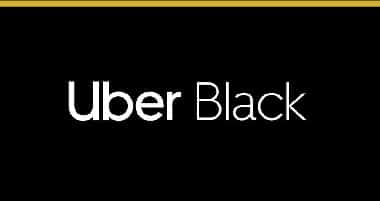 | | |
| --- | --- |
| Parent Company | Uber Technologies Inc. |
| Parent Brand | Uber |
| Sub-brand | Uber Black |
| Product / Service | Ridesharing with Premium Vehicles |
| Other Sub-brands | UberX, UberPool, Jump by Uber |
Uber is the company everyone either loves or loves-to-hate. They enable drivers to use their vehicles to shuttle people around for a fee.
Uber started with premium vehicles with their sites set at the limo and private driver market. Founder Garret Camp started the company after hiring a private driver for $800 one New Year's Eve and sharing the cost with friends.
Now the Uber Black sub-brand is the level of service for high-end customers going to the airport or a wedding. The vehicles are always black, and always full-sized luxury cars. There is also a Uber Black SUV, whose name is pretty self-explanatory.
Now, Uber defines itself as more than just a ridesharing platform. They consider themselves a transportation company; if you need to go from A to B, the new Uber wants to plan that trip for you and have a service for you at every interval of that trip.
---
PROMOTION
---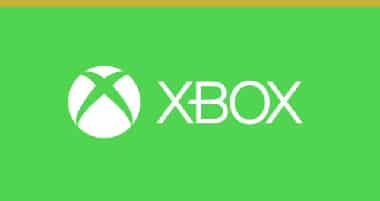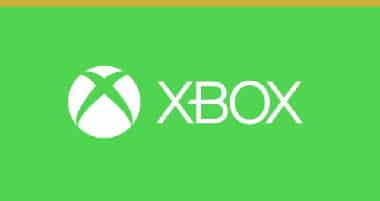 Microsoft Xbox
| | |
| --- | --- |
| Parent Company | Microsoft Corporation |
| Parent Brand | Microsoft |
| Sub-brand | Xbox |
| Product / Service | Gaming / Media Console, Video Games |
| Other Sub-brands | Microsoft Office, Microsoft Surface, Microsoft Windows |
We are coming on twenty years since the Microsoft Xbox first launched, which means some people have grown up gaming on an Xbox of one sort or another.
Before the Xbox's launch in 2001, the only connection Microsoft had to gaming was Windows. But PC gaming was complicated because you never knew if your computer had the processor, RAM, or video card to run a game properly. The Xbox name comes from the Direct X drivers meant to simplify some of the hardware complexity inherent in PC gaming.
Microsoft entered the video game console market to reach the mainstream market. The gaming console category was dominated by Sony, Nintendo, and Sega. The Xbox filled the hole in the market left by Sega during the transition from cartridge games to DVD games. Xbox found it's niche in multiplayer gameplay; the Xbox Live service was superior to all other internet-based multiplayer at the time.
Xbox, as a brand, always struggles to define how closely they wanted to be affiliated with Microsoft. Similar to our earlier example of Lenovo, Microsoft is something people are used to dealing within a corporate environment. Microsoft Office is the standard in most workplaces. The Xbox brand is edgy, fun, and exciting; quite a different brand personality from its parent brand.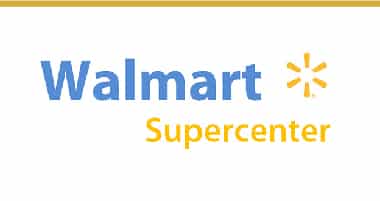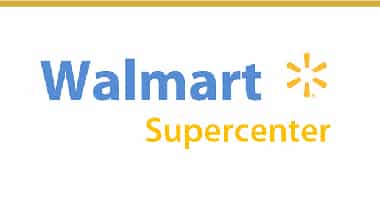 Walmart Supercenter
| | |
| --- | --- |
| Parent Company | Walmart Inc. |
| Parent Brand | Walmart |
| Sub-brand | Walmart Supercenter |
| Product / Service | Grocery, Clothing, and Packaged Goods Store |
| Other Sub-brands | Walmart Neighborhood Market, Walmart.com |
Walmart is linearly focused on everyday low prices (EDLP) and has a very straightforward brand portfolio. The Walmart Discount Stores (which are labeled as "Walmart") are a place where people can find low prices on the packaged products and clothes they need to buy.
Walmart expanded its offerings in suburbs and towns by building Walmart Supercenters. The addition of "Supercenter" to the Walmart name meant customers can expect a larger format store with supermarket products as well: produce, bakery, meats, dairy, and packaged foods. Most Supercenters also have features like a garden center, pet shop, pharmacy, and eye care. They can also have McDonald's, Subway, or Tim Hortons inside as well.
Walmart is now aggressively expanding it's smaller store format: Walmart Neighbourhood Market. Those stores are smaller and focus on the grocery store experience. We talk about those stores in our article about Brand Promise.
---
PROMOTION
---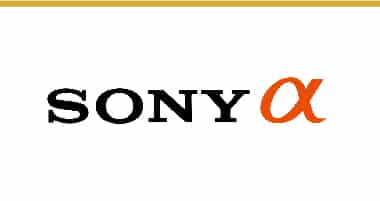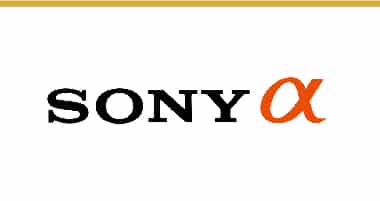 Sony Alpha
| | |
| --- | --- |
| Parent Company | Sony Corporation |
| Parent Brand | Sony |
| Sub-brand | Sony Alpha |
| Product / Service | Professional Grade Digital Cameras |
| Other Sub-brands | Sony Playstation, Sony Walkman, Sony XQD |
One of my first experiences in marketing was helping Sony communicate the products and features of their professional-grade cameras when Sony Alpha launched. It was a big deal back then; Nikon and Canon had been the dominant brands for decades, but the switch over to Digital SLR cameras shook everything up.
Sony is now cleaning up their brand portfolio and now has far fewer sub-brands than they used to. They now use prefix letters on model numbers to distinguish their product lines. But Alpha has such a respected name in the industry that it has stayed.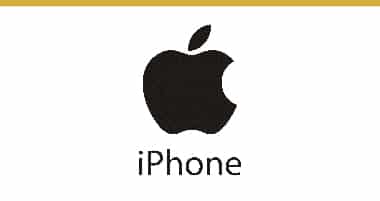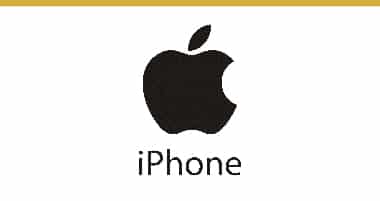 Apple iPhone
| | |
| --- | --- |
| Parent Company | Apple Inc. |
| Parent Brand | Apple |
| Sub-brand | iPhone |
| Product / Service | Smartphones |
| Other Sub-brands | iPad, Mac, iMac, MacBook |
Since Apple started, a vital appeal of their products is being perceived as the alternative option: the product the cool people opted for. The products are marketed the way they are because Apple wanted to be perceived as the alternative to the mainstream. An Apple customer wanted to be recognized as a rogue or a maverick.
Sub-brands are an important tool for implementing this strategy. They allow people to simply and proudly state the product they use. "No PCs for me; I am a Mac guy." "I don't have an MP3 player; I have an iPod." "It's not a Blackberry; it's an iPhone."
The sub-brands allow Apple to develop a completely different market from their competition. HP, Samsung, and Dell launched tablets the year after the iPad launched. They made them with similar sizes, specs, and prices as the iPad but they didn't sell. People were not willing to pay $800 for a tablet; they were willing to pay $800 for an iPad.
---
PROMOTION
---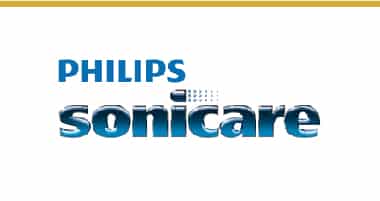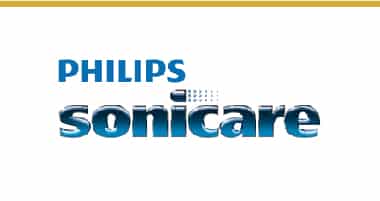 Philips Sonicare
| | |
| --- | --- |
| Parent Company | Koninklijke Philips N.V. |
| Parent Brand | Philips |
| Sub-brand | Philips Sonicare |
| Product / Service | Electric Toothbrushes |
| Other Sub-brands | Philips Hue, Philips Avent, Philips Satinshave |
Sometimes a sub-brand was an independent brand that was acquired by the parent company. Philips Sonicare is an example of this.
Sonicare toothbrushes were initially developed and produced by Optiva Corporation which was purchased by Philips in late 2000. There was value in the Sonicare brand, so Philips kept using it.
The Sonicare sub-brand of electric toothbrushes is now synonymous with Philips. The Sonicare model has worked so well that Philips uses sub-brands for most of its consumer products, from grooming to lighting. They let the personality of the sub-brand filter through the Philips parent brand.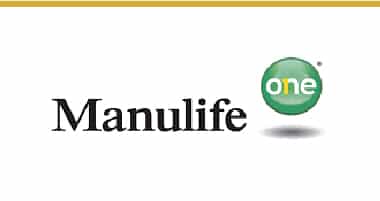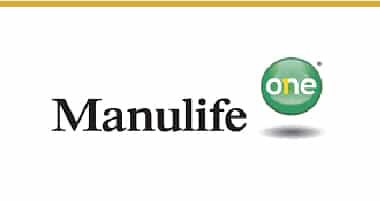 Manulife One
| | |
| --- | --- |
| Parent Company | The Manufacturers Life Insurance Company |
| Parent Brand | Manulife |
| Sub-brand | Manulife One |
| Product / Service | Line of Credit, Retail Banking |
| Other Sub-brands | ManulifeMONEY, Manulife All In Banking |
Manulife Bank is a Canadian consumer bank that is over 130 years old. But don't think that a company that old isn't capable of modern thinking.
They have a unique product and sales proposition; why not combine your bank account, line of credit, credit cards, and mortgage into one? You could be paying a lower interest rate, and it would only be applied to your balance, which would be lower (theoretically).
A different paradigm on banking requires a sub-brand to differentiate it from Manulife Bank's more traditional banking products. Customers need to understand when they are getting a Manulife One account versus a traditional line of credit.
---
PROMOTION
---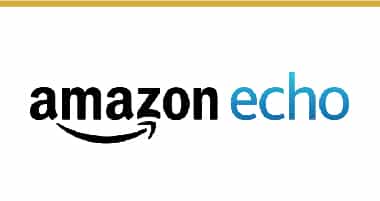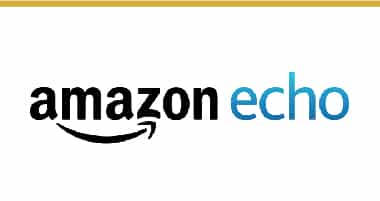 Amazon Echo
| | |
| --- | --- |
| Parent Company | Amazon.com Inc. |
| Parent Brand | Amazon |
| Sub-brand | Amazon Echo |
| Product / Service | Voice Controlled Smart Speakers |
| Other Sub-brands | Amazon Prime, Amazon Basics, Amazon Fresh |
It seems like the Amazon Echo has been around forever, but the first generation of smart speakers was released not long ago in 2014. The Echo then and the Echo products now all feature a voice assistant called Alexa. Call her by name and ask her a simple question, and she can give you an answer or run a task for you.
Amazon has a problem with their brand strategy: people think of their Amazon Echos as "Alexa." That is natural because people are used to calling the device by name, like a person. But Alexa isn't the product name, Echo is.
Presumably, Amazon used different words for the sub-brand and activation word because they did not want speakers to be triggered by someone talking about the product or triggered by advertisements for the product.
Google does not suffer the same strategic problem because their activation word is "Okay Google," and their smart speaker is called the "Google Home." You can read top industrial designers talk about the Amazon Echo, the Google Home, and all the leading smart speakers in this article here on BMB.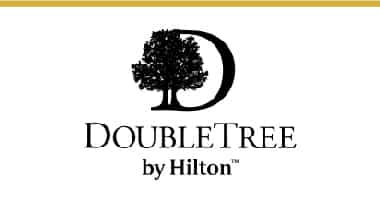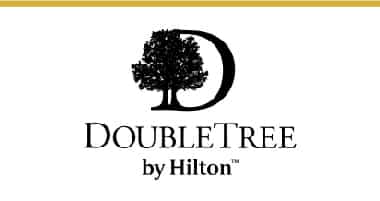 DoubleTree by Hilton
| | |
| --- | --- |
| Parent Company | Hilton Worldwide Holdings, Inc. |
| Parent Brand | Hilton |
| Sub-brand | DoubleTree by Hilton |
| Product / Service | Four Star Hotels and Resorts |
| Other Sub-brands | Signia Hilton, Hilton Garden Inn, Hampton by Hilton |
One of my pet peeves is the proliferation of sub-brands in the hospitality industry; every hotel seems to have its own silly sub-brand. This means that there are hundreds of brands, most of which are owned by a few companies: Hilton, Wyndham, and Marriot. But these companies believe that all of these sub-brands have a unique character, offering, and customer base. I don't know if customers feel the same way.
Some hotel sub-brands do have a unique personality and offering. DoubleTree by Hilton is the most personal of the Hilton family of sub-brands. Their signature piece of marketing is the "Warm Cookie Welcome"; a warm cookie that awaits you when you check into a DoubleTree hotel or resort. It is supposed to be symbolic of the personal touch you can expect during your stay.
While most sub-brands in the hospitality industry are superfluous, DoubleTree does have a unique brand personality that outgoing travelers respond particularly well too.
---
PROMOTION
---