An inside look the deals between manufacturers and retailers involving brands.
Private labels have been a constant part of my decade of experience in retail marketing. Most of the brands I worked with were all owned by manufacturers and some were owned by distributors. The manufacturers were making, marketing, and selling their own brands while simultaneously making the store brands they were competing against. For example, I worked with an internationally known chocolate brand who would also make the Great Value chocolate bars for Walmart.
I never quite understood it. Why would a brand compete against itself? Does having a budget competitor not bring down the value of the whole category? It wasn't clear I needed to do more investigating.
What is a private label? Private label brands are store brands. Retailers put a brand they own on product produced by a manufacturer.
The manufacturer who makes the product almost always one who also sell their own brand in the store. The manufacturer brand product and the private label product share manufacturing and distribution costs, lowering the costs overall. Usually, shoppers want lower prices from store brands, but not always. Stores know what product features their customer's value, and tailor their private label product accordingly.
Examples of private labels are:
Great Value (owned by Walmart)
Amazon Basics (owned by Amazon)
Kirkland (owned by Costco)
365 Everyday Value (owned by Whole Foods)
Simple Truth (owned by Kroger)
Crown Bolt (owned by Home Depot)

Private labels help shoppers navigate the store because they can easily spot the private label product and know what to expect. The consistent presence of the store brands cuts down on that sense of paralysis customers feel from being bombarded with too many options.
Also, I see a lot of confusion and conflation between "private label" and "white label," which is understandable given their similar concepts. White label products are unbranded products that manufacturers make for anyone to put their logo on if they think they can sell it. Private label products are when the retailer owns the brand on the white label product. We will explore this further.
"Private label importance seems to rise, pause, and rise," David Aaker, branding luminary, chairman of Prophet and author of Creating Signature Stories, said to BMB. "In Europe, it has long been more important."
The rise of internet commerce has enabled a new business model where a brand can build up credibility in a niche and then make products to serve the community they have developed. The audience first business model is what I chose for our project brand, Nordeau.
"In the digital age, a lot of growth has come from brands that behave like private labels," David Aaker continues, "in that they do the screening for you and tee up a brand that you can trust (as being organic, sustainable or whatever). That is the appeal of Brandless, Dollar Shave Club and others."
Another example is Phillip Defranco. He is a YouTube star known for his daily news show and signature spiked hair. His "hair credibility" (and white label manufacturers) enabled him to launch a hair care line (Beautiful Bastard) of products successfully. He sold out his first wave of inventory in 24 hours.

---
PROMOTION
---
What is Private Label?
Private label brands are the store brands.
Private label is a brand of product that is owned and exclusively sold by a retailer. They are sometimes called "store brands."

A private label line of products can span multiple categories of products in a store; it is common to see pasta, granola bars, coffee, and many other types of products under the same private label brand. Private label brands are unlike manufacturer brands (e.g., Quaker) which are only represented in one or a few categories; manufacturers behind these products only have the expertise and equipment to make similar products.
Private label brands do not build credibility and specificity of being associated with only one type of product; no one thinks that a private label brand is the best at making any given product. But effective store brands are still meaningful because they are a consistent alternative for shoppers who value a specific product feature. They build deep brand associations with that product feature.
Usually, but not always, a low price is the feature people look for in store brand product. Most store brands are well known as the budget option. If a customer appreciates price over quality, they buy the store brand.
AmazonBasics is a private label brand that sells low price alternatives to many electronics accessories and cables but recently started to offer home office supplies as well. If someone values price over quality when buying the cables to hook up their big screen TV (as I do), then they do not need to look any further than AmazonBasics.
(Not) All About The Benjamins
Some private labels sell at the same or even higher prices.
But not all private label make their meaning on undercutting the price of products; some offer products that are the same price or higher than the manufacturer brands, but consistently have product features valued by a particular type of shopper.
For example, Canadian grocery giant Loblaws has had great success with their PC BlueMenu private label brand. Blue Menu is a sub-brand of the President's Choice line, which denotes premium products. PC Blue Menu products offer healthy alternatives to everyday food products, with reduced calories, salt, and fat relative to other brands. PC Blue Menu smooth peanut butter has no salt, where Skippy smooth peanut butter has 75 mg of sodium. Lower sodium is essential to someone with hypertension.
Also, when Sephora, the cosmetics retailer, did not compete on price when they started selling private label product. They offered Sephora Collections: cosmetic lines that themed around a personality. They had lines for Hello Kitty (cartoon character), Tarina Tarantino (jewelry designer), and Charlotte Ronson (fashion designer). Some of Sephora's customers valued the associations with these influencers. Now Sephora has a more traditional private label line with it's Sephora Collection line.
Private label brands can be more compelling because retailers often know what their customer's value more than the manufacturers. Brick-and-mortar stores have direct access to the customer, and both online/offline retailers have sales data that can help inform product choices.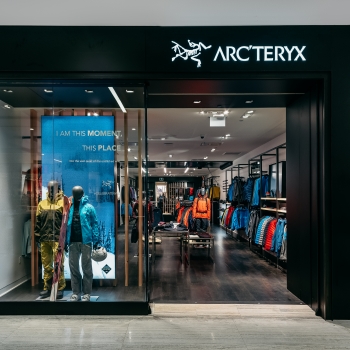 For example, if peanut-free granola bar sales are trending upwards, then the retailers know that first and can adjust their private label products. Or if online shoppers are searching for "HDMI Splitter" and not finding anything, then the e-commerce merchant knows there is a demand for a missing product. This first-hand customer feedback is why you see manufacturers, like Arc'teryx, operate their own e-commerce websites and open retail locations. Read BMB'd profile of the Arc'teryx brand and it's mountaineering devotees.
Amazon often gets criticized for not sharing data with manufacturers that could help them make a better product; first party sellers to Amazon get access to some data within their portal, Vendor Central, but have to pay for "enhanced data packages." Is it Amazon's responsibility to pass on information that could improve partners products?
---
PROMOTION
---
Private Labels Solve Choice Paralysis
A consistent store brand can improve the shopping experience.
After a long day at the office, my wife asks me to pick up some crackers. Combined with some cream cheese and red pepper jelly, the crackers will be an appetizer for a dinner party we are hosting. She wants me to pick them up quickly and get home.
I march into the store with the intention of grabbing a box off the rack and paying quickly. Fifteen minutes later, where am I? In the cracker section trying to choose between the 25 options informed by the nutrition labels, ingredients and my perceptions of the brands. The choice is overwhelming, and I am scared of making the wrong choice for my dinner party.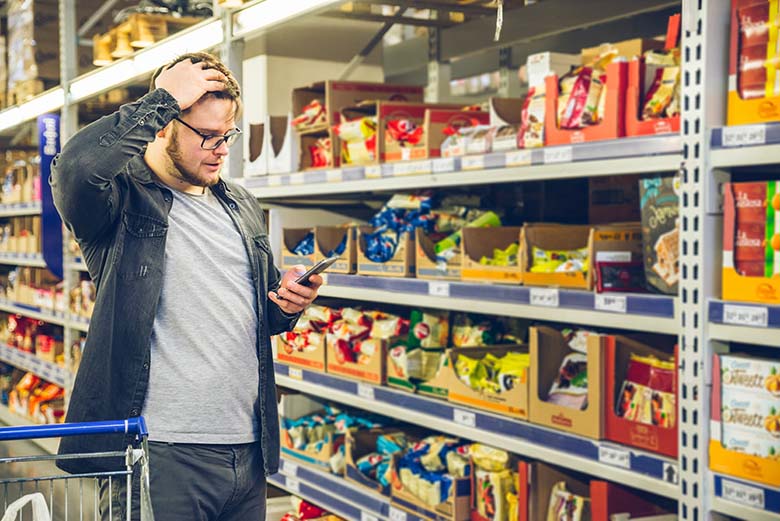 I am not alone. Barry Schwartz, psychology professor, researcher, and author of "The Paradox of Choice: Why More Is Less," cites research that shows that the influx of choice makes making decisions harder, and we are less satisfied by the decisions we eventually make.
This problem is particularly relevant in grocery stores. The number of SKUs (stock keeping units) in a typical grocery store has grown from 7,000 in the 90s to 40,000 to 50,000 according to Michael Ruhlman, author of Grocery: The Buying and Selling of Food in America. Food manufacturers have expanded their product lines to take up more shelf space and thus have a more significant brand presence at the point of purchase.
Skippy has ten types of peanut butter, between the combinations of creamy, crunchy, natural, and with honey. I speculate they only sell two or three of them in mass, and the rest are they to expand Skippy's presence on the store shelves.
This expansion of choices leaves the store's customers confused and dissatisfied. Private label brands are an excellent way to improve customers experience by reducing choice paralysis. A private label brand can help customers navigate each section because they can quickly pick out the budget option. And because the brand is on most shelves around the store means customers can quickly grab the private label in almost all parts of the store.
Some retailers have gone so far as removing manufacturer brand products to fix the problem of choice paralysis. Brandless is an e-commerce website that only sells private label product. Aldi, Lidl, Trader Joe's, and Costco are all brick-and-mortar retailers that are actively reducing the number of options in a section and increasing the presence of their private label brands.
Private Label vs. White Label
Private label product is just a white label product purchased by retailers.
All private label products are white label product, but not all white label is more than that. Manufacturers offer white label products to anyone who wants to but their brand on the product.
The manufacturers that offer white label products range from huge companies, like Dow Chemical, to mom and pop factories around the world. Alibaba is a big marketplace to connect white label manufacturers and brand developers.
You would think "white label" refers to the blank label on the product that the brand owners can place their designs onto. But the term refers to vinyl records, which were sent out with white labels before the album art had been designed.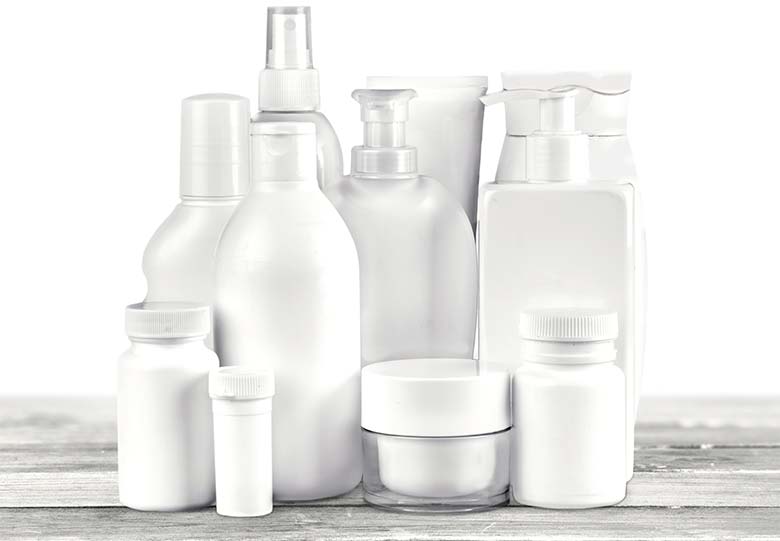 What is in it for the manufacturers?
Manufacturers can reduce their distribution costs, strengthen relationships, and go more premium.
Kimberly Clarke, the makers of Huggies, also make the Kirkland brand diaper for Costco. Why would they compete with themselves?

A manufacturer can lower its distribution costs if they are also delivering the white label product to store. For example, Kimberly Clarke is already shipping diapers to Costco stores. It does not cost much more (if any more) to have the trucks bring the Kirkland diapers to store. This spreads the cost of the distribution over more products, allowing Huggies to be priced cheaper or be more profitable.
This cost savings applies to more than just logistics and distribution. Costs like tooling, machines, administration, and physical plant are all shared when making private label product and branded products. There is nothing factory owners and operators love more than staying busy.
The second reason is more human than technical: selling relationships. Making a store's product for them means that you will have a long term relationship. The chances of them delisting you, i.e., removing your product from their shelves, is much lower. Sometimes the retailer will agree to delist one of your competitors. Proctor and Gamble could not sell Pampers in Costco after Kimberly Clarke cut a deal with Costco. Even if this weren't a part of the agreement, Kimberly Clarke would have such a price advantage because of the distribution that they would win anyway.
The third reason is strategic. Allowing a private label you make to occupy the lower end of the market frees your brand up to be more premium. Customers that want cheap crap aren't the customers you should value and cultivate relationships with. Who cares if they buy the cheap stuff? You can concentrate on your market, and maybe increase the value to them and increase the price.
For example, the prices of Apple smartphones have gone up when faced with competition from low-end Android devices, some of which are private label products offered by the carrier in foreign markets.
I don't believe in this argument. I believe a low-cost competitor will always reduce the profitability of the entire product category. Customers will only tolerate a certain delta between the price of the budget competitor and the premium competitor; if the premium batteries are 3X more expensive than the cheap ones, you will buy the cheap ones.
For example, I remember a time when Monster Cable was selling $50 – $100 HDMI cables with gold plating. LCD and plasma TVs were getting popular, and people did not want to cheap out on cables for their HDTVs. People were used to the old analog stereo systems where cheap cords would affect the quality. But HDMI transmits digital signals, so any wire that works will do. Walmart and Amazon started offering private label cords, and people wised up and stopped getting scammed.
---
PROMOTION
---
---
This post contains Amazon Associate Links. If you click the link and buy a product, Colin Finkle receives a slight commission at no cost to you. This helps support costs associated with the distribution of BMB.