Good examples of brand extensions can put a company in a better strategic position. Bad brand extensions are just ugly.
Executive Summary | Abstract | TL;DR

A brand extension is when a brand that makes one type of product uses their well-known brand to sell a new type of product. Upsides: this strategy can lower marketing costs and build brand awareness. Downside: it will force the brand to compete on two fronts. Brand extensions are often confused with pivots and line extensions but are different.

Apple extended their brand from personal computers into MP3 players, and then again into smartphones.

Callaway started with golf clubs but has extended into footwear, apparel and golf accessories.

Ferrari is synonymous with exotic sports cars but extended into theme parks.

Google started with search and extended into a hosted email service.

Snoop Dogg is a known rapper but made a smokable book.

Fender is known for guitars and amps and now makes earbuds.

Cosmopolitan published a magazine for more than 100 years before trying to make yogurt.

What separates a good brand extension from a bad brand extension is brand associations and credibility. Things associated with the brand must apply to the new product. Success in the original product category must give the brand credibility in making an exceptional product for the new category.

9 minute read | 1800 words.
A brand extension is when a brand is known for making one type of product develops and starts selling a different type of product.

Brand extensions should be into adjacent product categories. For example, Apple started by making personal computers (Mac), and then jumped into personal audio (iPod) and then jumped again into smartphones (iPhone). It was a good move because now 62.21% of Apple's sales come from iPhone.
But sometimes the products from brand extensions can stray pretty far from the original product. Callaway started by making premium golf clubs, but now they make umbrellas, watches, towels, etc. These are all products for golfers but have entirely different engineering and construction methods than golf clubs.
Benefits to brand extension
The benefits of brand extensions can be increasing brand awareness, and lowering total marketing spend per unit.
Brand extensions are a popular marketing strategy because the marketing costs of creating brand awareness can be spread over multiple products. Instead of building a brand from scratch, established brands can leverage their brand awareness in one product category to gain a foothold in a new product category. This strategic advantage is part of the reason we recommend tracking and investing in brand equity through brand marketing.
Big downside: overextension.
The downside is the company can get overextended. Brand extensions do not eliminate the competition; in fact, the company is now competing on multiple fronts with twice the competitors. This is costly and capital intensive.
Dilution is also a problem. Brand marketers, particularly with luxury brands, should use brand extension cautiously to avoid diluting the core brand. Luxury brands putting their logo on unrelated types of products confuse what the core brand really means. Low quality on the brand extension product lines can reflect poorly on the original product.
For example, Diane von Furstenberg built her brand on an innovative wrap dress, and then extended her brand into beauty products, fragrances, luggage, eyewear, jeans, and books. The extensions killed the sales of the core brand because people didn't know what the Diane von Furstenberg brand meant if they made crap like luggage.
Not a pivot or a line extension.
Note that a brand extension is not a pivot. A brand pivot is when a company, typically a startup, completely gives up making a type of product to compete in another category.
A line extension is when a brand introduces a new product in the same category. For example, Crayola makes new colors or Mercedes makes a wagon version of their C-Class car line.
Ferrari
Exotic Cars to Theme Parks
Original product category:
Exotic cars
Ferrari 488, Ferrari 812 Superfast, Ferrari Portofino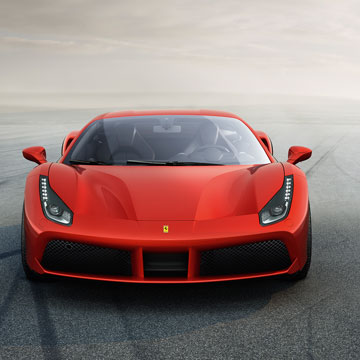 Destination product category:
Theme parks
Ferrari Land (Spain), Ferrari World (Abu Dhabi)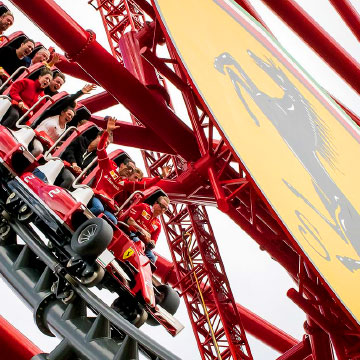 History. Ferrari is an Italian brand that has been producing sports cars since 1947. Ferrari's co-missions of producing expensive, exotic, high-performance sports cars as well as dominating racing (particularly Formula 1) has created a brand synonymous with speed, excitement, luxury, and engineering excellence. Their commitment to the specific shade of red (Rosso Corsa / racing red) has made their brand instantly recognizable.
Taking a page out of Disney's brand extension playbook, Ferrari has started putting its name on theme parks. In 2010, Ferrari World was opened on Yas Island in Abu Dhabi in the United Arab Emirates with the claim to fame of the fastest roller coaster in the world: Formula Rossa. In 2017, Ferrari land was opened as an extension of the Spanish entertainment resort PortAventura World. Ferrari Land is home to Red Force, the tallest and fastest roller coaster in Europe.
My take. I don't see a problem with this brand extension, even if it is far from the original category. It maintains and leverages all of the Ferrari brand associations: speed, excitement, luxury, and engineering excellence. The tactic of opening both parks with record-shattering roller coasters correctly builds the Ferrari brand.
Ferrari is also a fantasy for most of its fans. It reminds me of Disney in that sense; their movies takes us on an adventure in a fantasy world. Maybe that fantasy is the perfect ingredient to a fun theme park.
Google
Search Engine to Email
Original product category:
Search Engine
Google.com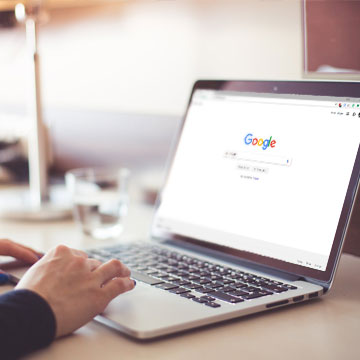 Destination product category:
Web Based Email
Gmail
History. Google launched their search engine in 1998 to early internet users who were eager to access the entire web. At the time, Yahoo and Lycos were navigating people through lists of links and poorly ranked search. Noone could truly search the internet.
Email was different. It was never the intention founders of Google, Larry Page or Sergey Brin, to launch an email service. The Google team worked on it as a secret project, and it famously first ran on a handful of Pentium III computers that no one wanted. When nearly the entire company was using Google Mail as their email client, the executives wondered if this was something worth giving to the world. They introduced it slowly by restricting signups through invitations and growing peoples server space over time. They had it in beta for years. Launching it was a risk; many people forget that.
My take. Gmail has been a good thing for Google. It was their foray into creating free services for people in exchange for personal information to target ads. Google makes the vast majority of their money from ads appearing next to search results, and only Gmail (and subsequent web apps) have been the only activities that have contributed to revenue.
Why Google is here is because Google has used brand extensions more eagerly than any other company. Gmail, GDocs, Google Chat, Android, Made by Google, Google+, and many many more all try to leverage the Google name to find the next big revenue source.
Google restructured so that it's parent company is Alphabet. They restructured so they can get into things like medical devices, longevity, and space exploration without the Google name. Some product categories just don't make sense for brand extension, and Alphabet knows that.
Snoop Dogg
Rap to Smokable Book
Original product category:
Rap music
Doggystyle, The Doggfather, Bible of Love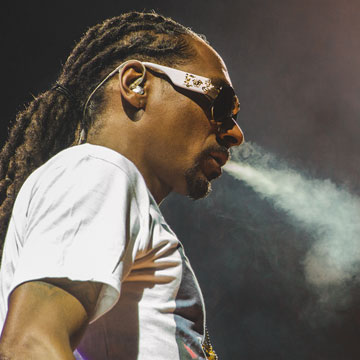 Destination product category:
Book made of rolling papers
Snoop Dogg "Rolling Words: A Smokable Song Book"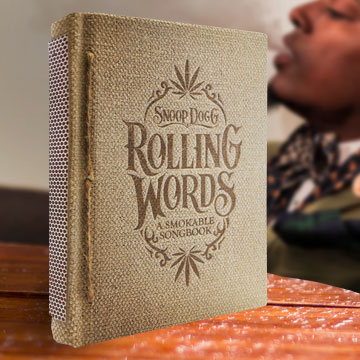 History. Calvin Cordozar Broadus Jr., better known as Snoop Dogg, has been a songwriter, music producer, and actor but he is known for his rap. Along with Eminem, he was one of the first to be produced by Dr. Dre, founder of Beats by Dre. The three rappers were thrust into the mainstream in the mid-90s when rap went from the inner city to the suburbs and beyond. Right place, right people, right time.
Snoop has never hidden his love for smoking marijuana, and the activity was the topic and feature of many of his songs. His core fans embraced it into their lifestyle. In 2012, Snoop Dogg released Rolling Words: A Smokable Songbook. It was the idea of the advertising firm Pereira O'Dell as a promotional activity. It is not on the market anymore but does sell as a collector's item for $50 to $150. People loved it, and it connected Snoop to those core fans.
My take. This is an excellent example of how a brand extension needs to consider the tribe of followers of the brand more than the adjacency of the product category. A smokable book has nothing to do with music, but everything to do with Snoop's people, message and brand associations.
What distant product would connect your brand to your tribe? Take a page out of Snoop's book and smoke it (pun intended).
Fender
Guitars to Earbuds
Original product category:
Guitars
Stratocaster, Telecaster, Jazzmaster, Jaguar, Mustang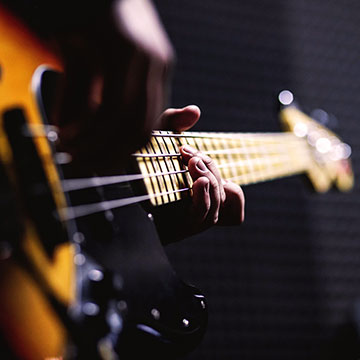 Destination product category:
Headphones (Earbuds)
PureSonic™ Wired Earbuds, PureSonic™ Wireless Earbuds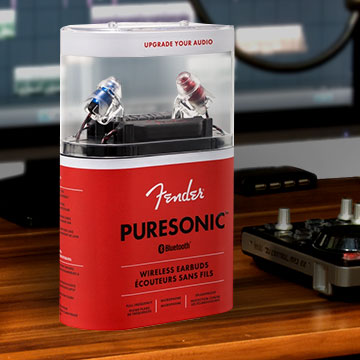 History. Fender was started in the Californian sunshine in 1938 by Leo Fender. He was an electronics technician and saw flaws in how the sound waves from electric instruments were captured and amplified. He introduced a lap steel guitar and amp with innovative pickups and electronics in 1945, but the brand didn't take off until he designed a more conventional guitar with the electronics.
Fender introduced its first headphone, the Fender Pro In-Ear Monitors, in 2016. This was their first consumer electronics product; this was a long-term strategic move from Fender executives. They acquired Aurisonics a year previous to design top quality products in-house. Now they offer the Puresonic line of earbuds in both wired and wireless format.
My take. I am impressed with the way Fender strategically went into this market. I am sure personal audio companies have approached Fender to put their logo on white label headphones. Fender must have turned them down to save their respected brand name for a product that would be up to their standards.
Cosmopolitan
Magazine to Yogurt
Original product category:
Magazine
Cosmopolitan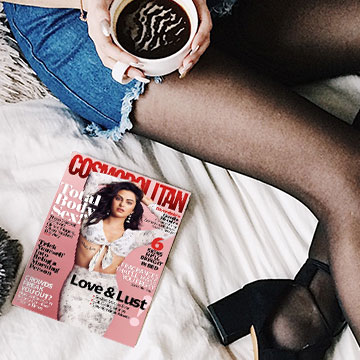 Destination product category:
Single Serving Yogurt
Cosmo Yogurts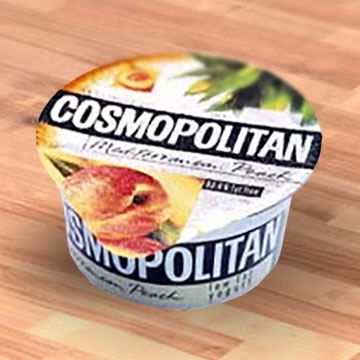 History. We had to end on a funny one.
What is there to say? Cosmopolitan has been a very long-running magazine (starting in 1886!) and has grown a readership of women looking to improve their lives.
The yogurt was one of many products where Cosmo tried to leverage their connection with young adult women. The yogurt launched in 1999. This wasn't even a license play; they opened a new division called Cosmo Yogurts. They were committed to this questionable strategy.
My take. The Cosmopolitan executives in 1999 were somehow psychic and predicted the massive decline in revenue and profit they would soon face. Print got crushed when digital media started competing with them.
Their readership was the same demographics as yogurt eaters. It seemed like a good strategy on paper… doesn't it?
But why does Snoop Dogg's Rolling Words work and Cosmopolitan Yogurt fail? Aren't they both are just selling to an audience they already have a relationship with?
The answer is brand associations and credibility. Snoop Dogg's brand associations play right into a book you can smoke, and his fans would trust him to make it awesome. The things that people associate with the Cosmopolitan brand (self-improvement, gossip, sex tips, beauty, etc.) do not apply to yogurt. What makes Cosmo good at media does not make them good at yogurt. They have no credibility in that space.