Brit Morin, the Brit+Co Founder, Believed in Personal Brands When No One Else Did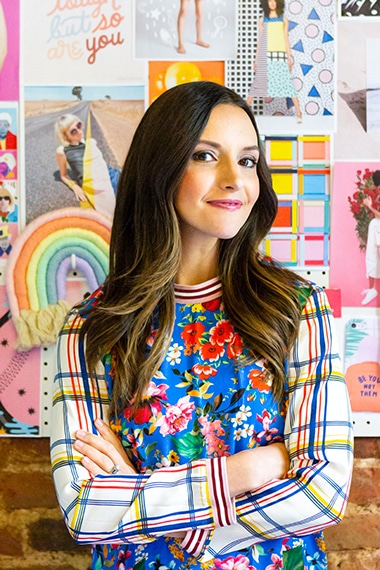 Today is International Women's Day. Women have created some of the deepest and influential brands of our culture. We wanted to feature someone who is on track to do just that.
Brit Morin is an all-star brand builder. She is the founder and CEO of the DIY lifestyle website Brit+Co. She is also the wife of Dave, and mom to Ansel and Austin.
Brit+Co is a mecca for the community of experimenters, creators, and artists. She has found a way to speak to millennial and gen z women, groups that legacy brands struggle to connect with. The site has over 125 million monthly unique visitors. The company has over 100 full-time employees
Brit Morin is a leading mind in content first businesses and has interesting beliefs around personal brands and men in the workplace.
Join us as we dive into Brit's story, and learn from a thought leader on how to build the brands of the future.
---
PROMOTION
---
Brit's History

This driven and curious lady couldn't work for Apple and Google fast enough.
Brit has always been striving towards the future. She chose to attend the University of Texas at Austin because it allowed her to graduate in two years; this was in stark contrast to her friends who were not as eager to fast track to the workforce.
She graduated at twenty and moved directly to Silicon Valley. She started working at Apple, in the iTunes group but quickly moved to Google in 2007, where she spent three years. She worked on Google Maps at a time head to head with MapQuest and smartphones, and real-time location was going to vault Google Maps into success.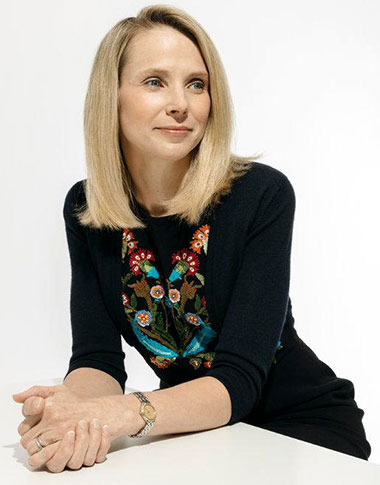 Brit then moved on to the search team where she reported to Marissa Mayer, who eventually became an investor in Brit+Co. Marissa taught Brit about the importance of design and data-driven product decisions. Brit found Marissa's strive for product perfection challenging (CNBC), but was always surprised at how well the products performed in the end. She also worked at YouTube, which is also is very data-driven about their choices.
She brings the testing mindset to the decision making within Brit+Co; the team tested dozens of versions of their Pin button that allows readers to post images to their personal Pinterest board. With Pinterest being one of their biggest channels, getting the design decision right would increase their promotion and thus have a significant impact on the business.
Brit left Google in the spring of 2011 with the intent of taking time off as she married her fiance, Dave, and thought about what she wanted to do next. She started to use a maker space called TechShop just for fun. This shop had 3D printers, laser cutters, and other equipment that was usually used by men making prototypes of commercial products, but she was using the same stuff to make jewelry, decorations, crafts, and pieces required for her wedding.
She posted photos of her creations to an early version of Pinterest, and she built a following on the platform. She witnessed both the growth of Pinterest as a distribution channel and the fervent interest of millennial women like herself, but she was unimpressed with the content the pins linked to. At that time, if you clicked a pin, the link either wouldn't work because the original article was gone, or it was some user-generated content on another platform.
"What if we build the magazine version of Pinterest?" This question was the founding insight for Brit+Co as she explained on the TWIST podcast.
Brit felt the hunger of women for visually appealing, creative content. She also saw the untapped distribution method of social media, particularly Pinterest, where now half of all users see a piece of Brit+Co content every time they use the product. Brit views both Pinterest and Brit+Co as aspirational; giving you ideas for products and projects like even if you may not have time or money to pursue them. Instagram is fulfilling a similar need now.
She went way beyond just starting a blog; she sought to create a venture scale business from the start. Her immersion in the valley mindset made her seek investment and engineering help from the very beginning. Brit+Co employs over 100 people and has received $45 million in financing to date.

Belief in Personal Brands
Brit Morin called the influencer brand model before everyone else.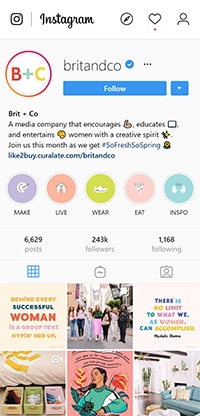 Brit used her name as the brand name because of her belief in personal brands. She realized in 2010-2011 that the next big brands were going to be personal brands. It seems obvious now in the time of Instagram influencers, Beats by Dre selling to Apple, and Kylie Cosmetics being a billion dollar company, but at the time it was a revolutionary idea.
"I never did so with the intention of being well-known, but instead to keep the brand human and authentic," Brit told the Digiday Podcast.
Her experience at YouTube forged her belief in personal brands. She saw big brands with highly produced content get outperformed by young people making content in their living room about topics they were passionate about. The passion and authenticity were essential to viewers in the digital content age.
"When really big brands joined and created YouTube channels and created videos, no matter how high quality they were, they still felt like ads. That's when it dawned on me that the future of brands are human brands," said Morin on the Digiday.
Content First Brands
Content is your marketing acquisition and engagement tactic.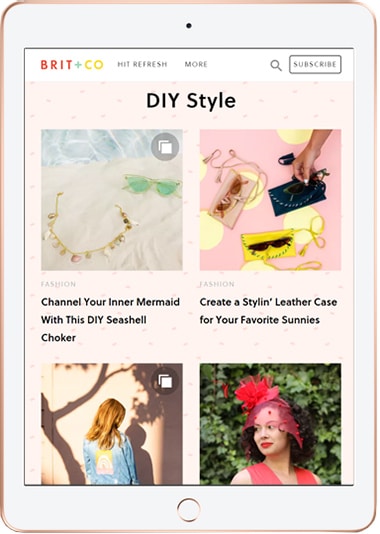 Brit Morin also believes that content will power both the promotion of brands, as well as foster depth and an ongoing relationship with their customers. Content is essential if brands want to connect with people of Millenials and Generation Z.
"Content equals attention for this generation," Brit told Jason Calacanis. "If you are going to reach this generation, you have to reach them digitally. And, if you are going to reach them digitally you are going to reach them through content. Now, every brand is going to be a media company."
Brit+Co uses colorful, informative and fun content that is highly sharable. They have never paid for promotion. The content is what attracts people, and keeps them coming back.
Brit+Co has paid content and merchandise. Their readers become fans, and their fans take paid courses, purchase Brit+Co branded merchandise, and attend events. They have a defined customer journey that always starts with content.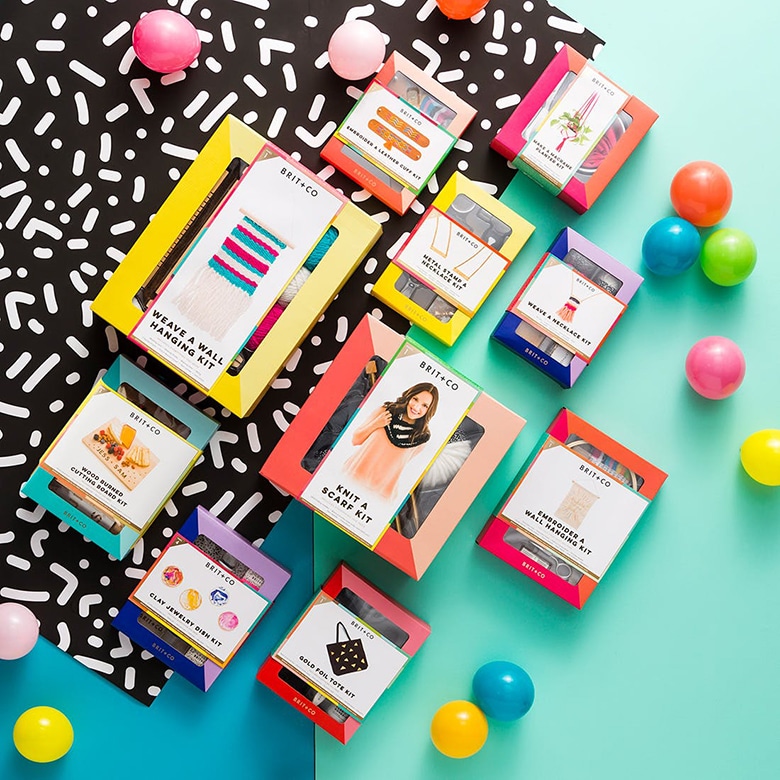 Their relationship with Target, which now merchandises their line of products, started when the retailer was an advertiser on Brit+Co articles. They saw how the website could drive their tribe of young women into the stores, and that was an audience Target was struggling to connect with.
Community Building
Attracting not just anyone, but the people of your tribe.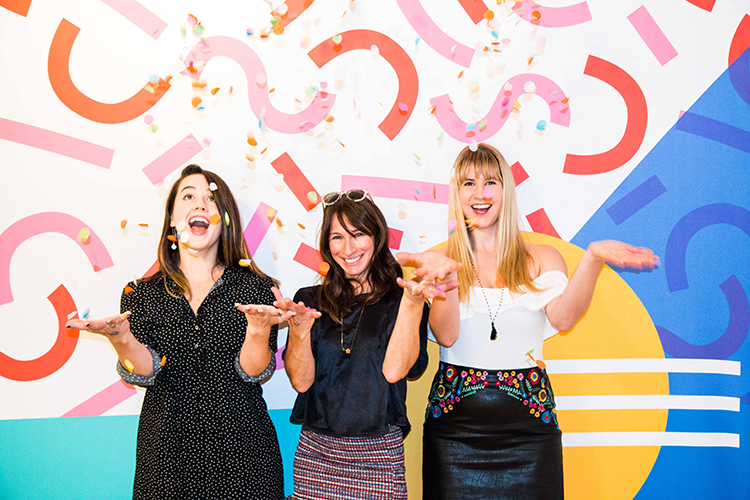 The 'Co' in Brit+Co is short for 'community.' The community that the website has built is dear to Brit Morin's heart.
There is a particular type of person who is empowered by the website: experimenters — people who want to try and make new things. The site is not for everyone; she believes that no meaningful brand can speak to everyone.
"We have a point of view; we are not just all women's lifestyle, […] everything to everyone," Brit stated on the TWIST podcast.
The Brit+Co has categories familiar with many women's magazines and websites, but the content always comes from the point of view that speaks to someone with a creative spirit. Even the brand identity on display in the design of their website and products gives the feeling of the edgy, crafty, creative that is the signature of their audience.
Inclusivity is a value of Brit+Co's culture. Although their audience and staff are mostly women, this is not what they let define them. Men are welcome if they have that experimenter experience.
Brit has the unique challenge of not being able to find men to hire; she actively wants to bring up the number of men in the company. They need not be women, but they still need to demonstrate the DIY spirit of the Brit+Co tribe. Their male employees have hobbies such as craft beer brewing, woodworking, and home renovation.
Conclusions
Think big; go big in business and be a big part of people's lives.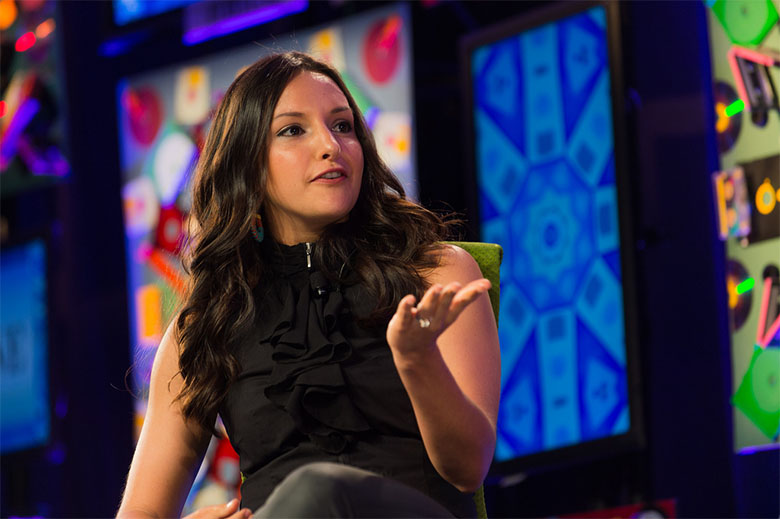 Here on BMB, we believe that brand equity is composed of both brand awareness and brand depth; you need a lot of people to be aware of your brand, and a few that love it. Brit Morin is trying to grow both sides of the equation.
She boldly sought to build a venture scale business based in media; media companies get ridiculed by some San Francisco where apps and networks rule. Most contemporary media websites bootstrap from blogs that see extraordinary success. However, Brit was bold enough to believe that an enterprise-scale business could be built if she and her team were smart about their decisions.
Brit was not willing to sacrifice the boundaries of her audience in seeking that scale. She knew she couldn't be everything to everyone, even if that would open her up to a broader reader base. She kept her content focused on her people, and that kept them coming back. That depth of relationship with her audience has mobilized them to attend events, shop at Target, and purchase her book.
She is a woman who understands branding, and one worthy of celebrating this International Women's Day.
---
PROMOTION
---